At some point you may have asked yourself, "Why even have song actions in the first place?" If this thought has crossed your mind more than once as you've awkwardly attempted to lead kids through an upbeat VBS song, I understand. It's hard to carry on when your audience gives you blank stares or giggle fits. However, in the end it's worthwhile. Actions engage kids of all developmental stages, and help kinesthetic learners while reinforcing the message that's being sung.
Song actions begin with attitude
When it comes to song-action leading, attitude is the most important thing. In my experience, the more over the top you can be with actions, the more fun everyone, including yourself! will have. Trust me, learning how to lead songs in front of 60 campers brings the energy. Kids feed off of that and really do enjoy seeing an exuberant action leader ninja rather than a barely-into-it blah action leader. Some days you might have to fake it till you make it, but it's worth it in the end.
Tips for Learning
Delve into a director guide.
The first thing to do after an attitude pump-up session is to check out a director guide. Guides like these offer direction on how to begin planning for VBS music, such as choosing the optimal space for music to take place, acquiring the right electronics, and just exactly what to do with all the available resources. Whether you're a director that's been through it all before or a brand new volunteer in need of more facts, a guide like this is on your side. You can find them through a number of groups, such as the Super Duper Director Guide from CPH.
Make time for the music first.
A great next step is to give the music a listen or two. Don't think about actions quite yet; just let the essence of VBS and the words of the Gospel ring true. Maybe play the music in the car to and from work for a week, or bring out the child in your spouse by playing it while making dinner. Whatever you choose, the music itself will make it worthwhile.
Choose to chunk information.
Another good tip is to chunk songs into smaller bits. So, to start out, simply learn songs one verse at a time, then try a verse plus the chorus before you add in a second verse to the mix, and so on. It's like memorizing all the bones of the body in anatomy class or the battles of the Revolution. With longer songs or more complex actions I think this comes in especially handy.
---
So there you have it. Leading song actions doesn't have to be intimidating! Now that you've learned tips on how to become a song action pro, make sure to subscribe to the VBS blog for more ideas.
In our next post, we share even more ideas on how you can put your newly acquired song-action skills into use as a song-action leader!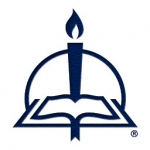 Karle Embretson is a student at Concordia University, Nebraska. She keeps busy at school with an English major as she endeavors to change the world one word at a time. Last summer, she interned at Concordia Publishing House in the Marketing department, where she honed her writing skills as she worked with VBS and Sunday School material. In the past, Karle has been a camp counselor and VBS volunteer who really enjoys spending time with kids and Jesus. You can usually find her outside in the sunshine with a good book, writing a story or two, or trying to be as amazing as her favorite movie character, Napoleon Dynamite.