It's hard to believe, but summer camps are already filling their rosters. Now is the time to jump-start your VBS planning with volunteer recruitment. But before we dig into the "how" of volunteer recruitment, let's talk about the "why." Why do people volunteer for VBS to begin with? What drives them?
Give them a vision.
Being a VBS volunteer is a short-term commitment with a long-term impact. That's why we believe in a VBS with Purpose. At VBS, children should hear about God's gracious gift of Jesus every day and in every way. If you exude passion and purpose, the volunteers will come. Remind your congregation that VBS cannot happen without them and that there are many ways to serve! From being part of the prayer team to preparing snacks, there's a place for every volunteer. And don't forget to take stock of the previous year: Talk to last year's VBS leaders to get suggestions and insights. What worked? What didn't? Write down your purpose statements and goals for the upcoming VBS. And make sure to communicate the vision all throughout VBS. Help volunteers see that their contribution makes a difference.
Get Free VBS Planning Calendar >
Invite them to volunteer.
Sounds simple, doesn't it? Sometimes it's as simple as asking. Asking folks to volunteer makes them feel needed and honored to be a part of something bigger than themselves. When you are asking, think outside the box. Don't just target a certain age group or age range. Teenagers often flourish as game or craft leaders, or assistant site leaders. Those who have limited mobility may want to be part of the prayer group or make phone calls. Parents are invested in the lives of their own children and want to see programs like VBS become successful. Talk to those who volunteered last year and see if they would be willing to volunteer again this year. Don't be afraid to ask. Place the opportunities out there and see what happens!
Capture volunteer interest.
Whether it's a ministry moment at church where you share the need for VBS volunteers, an after-church lunch for those who are interested, or personal phone calls, extend the invitation to serve. Set up a registration table at church and have VBSMate, your free online registration tool, ready to go on your laptop or tablet. With VBSMate, you can promote your VBS with a predesigned website, capture enrollment, and assign volunteers. As people approach the table, you can register volunteers right then and there! If you can't be at the registration table, you can just leave out your sign up sheets and follow up at a later time. Hang up posters with the date of VBS, and place some information in your church bulletin or newsletter. The more you get the word out in your church, the more top-of-mind it becomes for people.
It's not too early to start recruiting VBS volunteers! To help stay on task, check out the Super Duper Director Guide, included in your Starter Kit. Get a customized planning calendar based on your 2017 VBS dates. May God bless your ministry as you plan, prepare, and promote your VBS!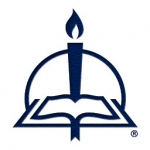 Sarah Maney loves being a part of children's ministry. A mother of two, Sunday school teacher, and avid fan of Vacation Bible School, Sarah loves helping children learn about Jesus.