At Mighty Fortress, children celebrate Jesus, our champion, who has won the battle over sin and death. Children can trust God to be our mighty fortress, our sure defense, even when times are tough; there's no doubt that this presents a strong VBS theme for 2017. But why else should you consider it for your VBS?
1. Mighty Fortress is built on rock-solid theology.
While other VBS curricula focus on the self-help message prevalent in our culture today, Mighty Fortress illuminates what God has accomplished through His Son, Jesus. This is reinforced through the theme verse, 1 Corinthians 15:57: "Thanks be to God, who gives us the victory through our Lord Jesus Christ." Every day, children feast on God's Word as they explore God's victory, shown in five exciting biblical accounts.
Mighty Fortress curriculum offers a clear presentation of God's Law and His Gospel. The Law clearly identifies sin so children understand why they need a Savior. The Gospel tells of God's gracious gift of Jesus. This is shared every day—so even a child who attends VBS for only a day or two will be sure to hear the Gospel.
Since 2017 is the 500th year of the Reformation, we have provided a unique Reformation tie-in with Truth Be Told, found in your the All-Inclusive Starter Kit. This alternative for the Bible Challenge site teaches children about five key events in the life of Martin Luther—and the truths found in God's Word—and ties in to each day's VBS lesson. Also available, we have a deluxe edition of Truth Be Told that offers even more content, including craft and snack ideas . . . perfect for your Reformation Celebration, Fall Festival, or upcoming Sunday School class.
2. Engaging activities make VBS fun!
Children learn in many ways—through hearing, doing, talking, singing, and seeing. That's why our sites reinforce lessons in a fun and active way! For example, at Stronghold Storytelling, everyone gets involved in reenacting the story in costume and with fun props—making Bible learning engaging, active, and memorable! CPH's exclusive Bible Challenge site encourages getting the Word committed to heart and mind through songs, activities, and science demonstrations to go beyond the words and move into practical application. Even our decorations offer cues that point kids to Christ. Speaking of fun . . .
3. It's the perfect outreach.
VBS is the perfect time to invite children in the community—friends and neighbors who may have never been inside of a church. It's not a hard sell because . . . VBS is fun! And while fun is not an end in itself, it's certainly a draw for kids. Send every family home with a Majestic Music Passalong CD/DVD to remind them of all the Bible truths they learned during VBS. Use VBS as a spark to encourage kids to shine their light and reach out to other kids. Promise Comics, a new graphic-style comic, shares five Bible stories to help children understand the Gospel message and share it with friends. Each child will know that God is calling him or her to be His helper and share the Good News with everyone.
4. It's accessible and easy to use.
We often hear how much our customers love the practical and free helps on our web site. From DIY VBS decorating to high-energy song actions, our numerous videos make it easy to plan and prepare for VBS. There's plenty of free downloads too—everything from theme art and logos to leader resources. Be sure to give your pastor the Pastor's Overview! This 12-page brochure will help pastors understand the VBS theme and become involved in the program. Look for it in your All-Inclusive Starter Kit or download it here.
We've even made VBS registration easier than ever with VBSMate, your free online registration tool, available at vbsmate.com. Enroll students and volunteers, make group assignments, and easily generate reports.
5. Mighty Fortress Starter Kit options are available!
To better serve your ministry needs, we offer 4 different Starter Kit options! Choose from the All-Inclusive Starter Kit (the one in the box), the Digital Starter Kit, the Early Childhood Kit, or the Basics Starter Kit for smaller churches. There's even a special digital edition add-on for only $34.99 for those who have already purchased the all-inclusive Starter Kit. Why digital? Think accessibility! Have a volunteer who lost his material? That's okay—just give him access to your purchased digital kit. Last-minute requests are no longer a problem!
You can order the Mighty Fortress Starter Kit that fits your needs at blogmerge.wpengine.com or by calling 800-325-3040. Have questions or comments? Contact the CPH VBS Team at vbsteam@cph.org.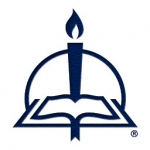 Sarah Maney loves being a part of children's ministry. A mother of two, Sunday school teacher, and avid fan of Vacation Bible School, Sarah loves helping children learn about Jesus.