The following is the conclusion of an excerpt from the newest volume in the Concordia Commentary series, Ephesians, in which Thomas Winger expounds on the biblical view of marriage and subordination to Christ as described by Paul in Ephesians 5. You can view the first part here and the second part here.
Subordination Is Not Demeaning, but God's Order for the Transmission of Blessings
To be fair to those who stumble at the thought of superordination and subordination within the body of Christ, one must acknowledge that modern Westerners often view subordination as not a humble but a humiliating act, not honorable but demeaning. We must stress that Paul does not at all suggest that wives, children, or servants are less valuable or are inferior by nature to their superordinates. Inasmuch as children are to honor and heed their parents throughout their lives, not only when they are young, they may quickly become stronger, more vigorous, more intelligent, richer, and more powerful than their parents—and yet they remain subordered. Likewise, servants may be stronger, smarter, or more honorable than their masters, and yet they are ordered under them, remaining their servants. So also wives may certainly be superior to their husbands in any number of ways, but are both obligated and gifted by the Spirit to submit to their place in the order with respect to their husbands.[1]
In fact, it is important to stress that in each ordered relationship the subordinate person is the valuable one, in the sense that the superordinate person's office is instituted for the sake of those for whom they care. That is to say, it is the servants' valuable work that the master manages; it is the welfare of the children that is paramount in a family. And just as civil law is properly most concerned with protecting the wife as the precious bearer of children and the one who normally is more physically vulnerable, so also Ephesians 5 lays the greater burden on the husband to love and care for his dear wife, even at the expense of his own life. So also Christ does not assert his superiority, but gives up the glories of heaven and lays down his life for the sake of the church, his precious bride!
The clearest biblical illustration of these important distinctions is Jesus' voluntary submission to his parents (expressed with the same verb that is in Eph 5:21, 24): "and he went down with them and came to Nazareth, and he was being subordinate to them [ἦν ὑποτασσόμενος αὐτοῖς]" (Lk 2:51). In no way does this text imply that Jesus was inferior to his parents in value or ability—as graphically illustrated by the immediately preceding story of him amazing the temple teachers and baffling his parents with his words. But it was their office to nurture and raise this Child and his office to receive their devoted care.
The ordering implied by the verb "being subordinate" (the passive of ὑποτάσσω, Eph 5:21, 24) is not the ranking of items according to their innate qualities or accomplishments, like a bestseller list or a sports league table. It is, rather, bound up with the nature of ἐξουσία, "authority."[2] Paul aligns the vocabulary of subordination and authority in admonishing the Romans to submit to the government (even though it was at the time a pagan and authoritarian state and therefore not morally superior): "Let every person be subordinate to the authorities who are above one [ἐξουσίαις ὑπερεχούσαις ὑποτασσέσθω], for there is no authority [ἐξουσία] except from God, and those that exist are set in order [τεταγμέναι] by God" (Rom 13:1). The centurion at Capernaum dared in faith to make a comparison between his own authority over his soldiers and Jesus' authority over sickness and death: "For also I am a man ordered under authority [ὑπὸ ἐξουσίαν τασσόμενος], having soldiers under me; and I say to this one, 'Go,' and he goes, and to another, 'Come,' and he comes, and to my servant, 'Do this,' and he does it" (Lk 7:8).
Christ can use the same kind of language of his own place in the order with respect both to God the Father (above him) and to his apostles (beneath him): "All authority in heaven and on earth has been given to me [ἐδόθη μοι πᾶσα ἐξουσία]; therefore, when you go, make disciples of all nations by baptizing them in the name of the Father and of the Son and of the Holy Spirit" (Mt 28:18–19). Here Christ teaches that he submits to the authority of the Father—yet only a heterodox Trinitarian theology or Christology would permit one to conclude that the Son is inferior by nature to the Father. It is not only a part of Christ's state of humiliation that he submits to the Father's will but also a part of the internal ordering of the persons of the Holy Trinity, among whom there is nevertheless full equality of eternity, power, knowledge, and deity. Thus, Paul can align the subordination of wife to husband with that of the Son to the Father without in any way demeaning the subordinated figures:[3]
παντὸς ἀνδρὸς ἡ κεφαλὴ ὁ Χριστός ἐστιν, κεφαλὴ δὲ γυναικὸς ὁ ἀνήρ, κεφαλὴ δὲ τοῦ Χριστοῦ ὁ θεός.

The head of every man is Christ, and [the] head of [the/his] woman/wife is the man/husband, and [the] head of Christ is God. (1 Cor 11:3)
This is nothing other than a "hierarchy," an ordering of offices. . . .
It is vitally important, then, to ask why the Son submits to his Father's will. The answer, of course, is that he might gain our salvation. Thus, the ordering of offices includes both Law and Gospel elements. This is not simply a chain of command, but a chain of transmission of blessings. When husbands and wives take their proper roles, the marriage is a blessing to both.[4] Not only does the subordination of wife to husband (5:21–33), child to parent (6:1–4), and servant to master (6:5–9) act typologically to proclaim the Gospel relationship of the church to Christ (see below), but also in and of themselves these relationships, properly ordered, are a blessing of God for the Christian church and her members. "Subordination presupposes the primacy of community over individuality, the need for communal solidarity for the wellbeing of each person."[5] This is a countercultural ideal, both then and now. Instead of independence, the ideal is dependence. Servants and masters, children and parents, wives and husbands are in one way or another totally dependent on each other—and to be dependent is better than to be independent, even as it is better to be saved than to be responsible for saving oneself (and inevitably fail!). Thus, Paul asks us to submit joyfully to those whom the Father has given to care for us. And Paul invites those to whom God has committed headship to receive it with both joy and humility, with the spirit of self-sacrifice, recognizing that it is not given on the basis of merit nor for the sake of domination, but that the head might be an instrument of his blessing.
As the earliest interpreter of Paul, Clement of Rome is best situated to expound the joys of a well-ordered community:
37:1Let us then, men and brethren, with all energy act the part of soldiers, in accordance with His holy commandments [προστάγμασιν]. 2Let us consider those who serve under our generals, with what order [εὐτάκτως], obedience [ἑκτικῶς], and submissiveness [ὑποτεταγμένως] they perform the things which are commanded them. 3All are not prefects, nor commanders of a thousand, nor of a hundred, nor of fifty, nor the like, but each one in his own rank [ἐν τῷ ἰδίῳ τάγματι] performs the things commanded [τὰ ἐπιτασσόμενα] by the king and the generals. 4The great cannot subsist without the small, nor the small without the great. There is a kind of mixture in all things, and thence arises mutual advantage. 5Let us take our body for an example. The head is nothing without the feet, and the feet are nothing without the head; yea, the very smallest members of our body are necessary and useful to the whole body. But all work harmoniously together, and are under [ὑποταγῇ] one common rule for the preservation of the whole body.

38:1Let our whole body, then, be preserved in Christ Jesus; and let every one be subject [ὑποτασσέσθω] to his neighbour, according to the special gift bestowed upon him.[6]
[1] So also Kleinig, "Ordered Community," argues that the restriction of the pastoral office to men by divine mandate does not demean women or imply that they are less competent or less valuable. It is simply not their place in God's order.
[2] For this reason it is critical to distinguish "power" and "authority" when translating the NT vocabulary. ἐξουσία is not about the power or ability to do something, but the mandate or "authority" that is given and by which one acts legitimately. Thus, a thug may have the "power" to kidnap, but a police officer has the "authority" to arrest. Both involve detaining a person against his will, but only the latter is legitimate. The police officer may not even have the superior "power" needed to overwhelm a criminal who is bigger, stronger, or more heavily armed; but the criminal may nevertheless submit to the officer's authority.
In Ephesians the noun ἐξουσία, "authority," appears in 1:21; 2:2; 3:10; 6:12, but in reference to spiritual authorities (including evil ones, 2:2; 6:12), not to the proper exercise of God-given human authority.
[3] Lockwood, 1 Corinthians, 365: "It must be conceded that it is no more demeaning for a woman to be subject to a man than it is for the man to be subject to Christ, and for Christ to be subject to God the Father."
[4] Chrysostom, Homilies on Ephesians, 20:5.33, ACCS 8:200: "God's purpose in ordering marriage is peace. One takes the husband's role, one takes the wife's role, one in guiding, one in supporting. If both had the very same roles, there would be no peace. The house is not rightly governed when all have precisely the same roles. There must be a differentiation of roles under a single head."
[5] Kleinig, "Ordered Community," 45.
[6] 1 Clement 37:1–38:1 (ANF 1:15; verse numbers added).
---
Some footnotes have been omitted.

From Concordia Commentary: Ephesians, pages 639–42 © 2015 Concordia Publishing House. All rights reserved.

To order Ephesians, please contact CPH at 800-325-3040 or visit www.cph.org.

Click here to learn more about the Concordia Commentary Series.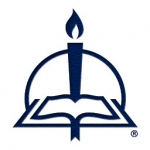 At CPH since 2009, Sarah Steiner was a production editor for the professional and academic book team. She worked on many academic titles, including coordinating the peer review books, and also helped out with Bible resource projects.