Writing
Why, then, did Moses, after the prohibition of any "likeness of anything" (Ex. 20:4) set forth a bronze serpent, placed on a "tree" in a hanging posture, for a spectacle of healing to Israel during the time when, after their idolatry, they were suffering extermination by serpents? Was it not that in this case he was exhibiting the Lord's cross on which the serpent (the devil) was made a show of, so that to everyone hurt by such snakes, by turning intently from the severity of their sins to the sacraments of Christ's cross, salvation was delivered? For whoever gazed upon that cross was freed from the bite of the serpents.
Have you not read in the utterance of the prophet in the Psalms, "The Lord reigns from the tree" (Ps. 96:10, some Latin manuscripts)? I wait to hear what you understand by this and fear that you may perhaps think it means that some carpenter-king is signified and not Christ, who has reigned from that time onward when He overcame the death which resulted from His suffering on "the tree" . . .
What worldly king wears the ensign of his power on his shoulder, but bears no diadem on his head, or scepter in his hand, or some other mark of distinctive vesture? The "King of ages," Christ Jesus, alone carried on His shoulder His own surpassing glory and power and magnificence—the cross—that according to the prophecy, the Lord Himself "reigns from the tree."
—Tertullian
Hymnody
Fulfilled is all that David told
In sure prophetic song of old,
That God the nations' king should be
And reign in triumph from the tree.
— The Royal Banners Forward Go (LSB 455:3)
Prayer of the Day
Lord God, heavenly Father, Your Son announced in the synagogue of His hometown of Nazareth that as the Messiah, His teaching and miracles demonstrated His presence in creation to release it from bondage and bring healing by making all things new. Give us faith to see that His teaching and miracles continue today in the healing medicine of Your Word and the Sacraments, which put to flight the diseases of our souls; through Jesus Christ, Your Son, our Lord. (1011)
---
From Treasury of Daily Prayer, pages 207–10 © 2008 Concordia Publishing House. All rights reserved. ESV®
Writing from Tertullian, An Answer to the Jews X.
To order Treasury of Daily Prayer, please contact CPH at 800-325-3040 or visit www.cph.org.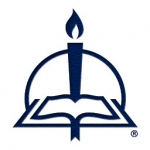 At CPH since 2009, Sarah Steiner was a production editor for the professional and academic book team. She worked on many academic titles, including coordinating the peer review books, and also helped out with Bible resource projects.