The flight is canceled? Of course it had to be the one time I decided to bring the exhibiting and marketing materials in my luggage. Two large suitcases and one very heavy carry-on. I would be saving money by not shipping the materials, and it wouldn't be so bad traveling with three bags. I could just check two of them at the gate. It was a great plan, until I found out my flight scheduled to leave at 9 a.m. was now leaving at 5 p.m.
"Okay, Ma'am, you can take your bags back," replied the man, who had obviously had this conversation many times before I stepped up to the counter.
"You mean I can't check them now?" I looked down at the two bags masterfully close but not over the fifty-pound limit and one very heavy carry-on. My arms were already burning from lugging them this far.
He looked at me with pity. "No. FAA regulations require us to wait. You can check your bags at 3:00 p.m."
Looking at the clock that read 7:15 a.m., I sighed audibly.
"Here, take a free food voucher," the man offered. He had already handed me a two hundred dollar flight voucher, so I knew this was his attempt to help. The gesture was kind, but I think I would have been more excited if he had offered to carry the bags up to the lobby area for me.
"Thanks," I said, but I did not feel thankful. Starting toward the escalator, I realized that an attempt to load those three bags onto the moving stairway would mean certain death, so I hauled them toward the elevator.
You act differently when you have heavy bags to carry.
At least I do. I did not drink much right away, because I did not want to move. This was a difficult choice for someone who really likes morning coffee. But navigating the bathroom with three suitcases did not sound like a fun experience. And the luggage was so heavy that my arms ached. I looked around for someone to help, but I did not really want to burden anyone with my load; we are not very trusting individuals in an airport. I had that sense of being entirely alone in a room full of people. This helplessness continued throughout the morning—but I got quite a bit of computer work done while I sat and waited.
Glancing up from my table, I noticed a woman. She had three bags, two suitcases, and a carry-on, and yet she was standing casually, looking relaxed and unburdened.
Wait a minute—where did she get that luggage cart? Were there more of these miraculous, burden-lifting mechanisms in the airport? Where could I find one? I thought luggage carts were only for baggage drop-off and baggage claim. I didn't know you could use one in the airport. Yes, you guessed it; I don't travel much. This truth had not even occurred to me.
Once I was equipped with a luggage cart, I was just short of giddy. I had a new lease on life. I could move more freely. I could navigate the Starbucks line and carry my lunch (and coffee!) to a table while still keeping my luggage with me. With one hand, the cart moved! What an amazing difference wheels can make! The baggage wasn't gone, but the weight of it was.
Feeling liberated, I relaxed and looked around the airport and wondered how many of my fellow travelers were carrying baggage. Not suitcases like mine, but invisible baggage that crippled, hindering the choices they made. Burdens they wished someone would help them carry. Every person can use a luggage cart (that is, help from another person) now and then.
But it is easier for us to concentrate on managing our own baggage and assume that others have it figured out or have some reason for not helping us.
So burdened are we with our own invisible bags that we feel we can't ask. Or conversely, we aren't so burdened with our own baggage and are willing to help lighten someone else's load for a while—but we don't. In that case, we might hesitate because we don't want to intrude or we don't want to imply that the other person is incapable of managing her own stuff. Perhaps we are even afraid of getting swept up in her burdens and ending up carrying everything ourselves.
This is shortsighted thinking. As Christians, we have help that is not offered anywhere else. Psalm 68:19 NIV says, "Praise be to the Lord, to God our Savior, who daily bears our burdens."
We have a built-in baggage handler. He never asks us to carry the burden for others; He asks that we lead them to Him so He can carry them. He may not eliminate their burdens, but He sure can make them lighter.
That day in the airport was a stark reminder to me that many around us are crippled by the burden of sin and the mistakes they and others have made. We fear getting involved for a number of reasons. We assume they already know the Burden Bearer or where to rent a luggage cart. Or worse, we are too busy even to notice the person struggling with her baggage, doing her best not to crumple under the weight.
But getting involved is tricky, isn't it? How do you approach someone to offer assistance when there is no preexisting relationship? You start with an invitation, an opportunity to share with them a part of your life. It can be anything; the activity doesn't matter, because it is doing it together that is important. Use the activity to build the trust, take time to get to know one another, and when it is right, make yourself available to share the burden when he or she is ready.
The difficulty is that in modern times, the workforce and formalized programs have puffed up the art of mentoring in such a way that none of us feel qualified to begin a conversation about mentoring.
However, a good place to start is just to pick someone and do a piece of life together. Go on walks together, help with yard work, teach a skill or hobby, or have her teach you.
A mentoring relationship means sharing who we are with one another and, in so doing, lightening the baggage the other person is carrying. The account of Jesus and the woman at the well reminds us of the One who did stop and take notice. This One counted the cost of breaking through the barrier and getting involved because the reward was well worth the price.
Jesus invites us to meet others by the well. This may mean burying our excuses to step out into the uncomfortable, giving our last bit, or helping to lighten the load. Sometimes, you just have to begin the conversation.
---
Learn more about modern-day mentoring between women in my new book, Someone to Walk With.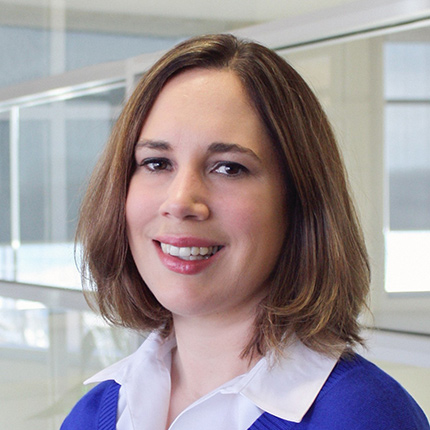 Darcy Paape, executive director of the Women's Leadership Institute in Mequon, Wisconsin, works in campus ministry and has served at congregations in youth and family ministry and as a high school teacher. She makes her home in Wisconsin with her husband and two daughters.