Our devotion on the remembrance of St. Timothy today comes from Mentoring: A Tool for Ministry.
Scripture Readings
Acts 16:1–5
Psalm 71:15–24
1 Timothy 6:11–16
Matthew 24:42–47
Read the propers for today in Lutheran Service Builder.
Devotional Reading
[After Acts 16:1–5], Timothy becomes one of Scripture's most mentioned Christian leaders, besides the original apostles and Paul. Sometimes Timothy travels with Paul; at other times, he is with Silas. Timothy spends time with the apostle in Corinth and may have followed Paul when he was imprisoned in Rome, because Timothy is mentioned in several letters written by Paul during that time. After Paul's release, he entrusts Timothy with the pastorship of the important congregation in Ephesus. It is while Timothy is serving here that Paul twice writes to his young pastor friend.
It is apparent that Paul is continuing through correspondence what he earlier has done for Timothy in person: mentoring to prepare the young pastor for serving. Timothy is not mentioned as an apostle or an overseer in any New Testament writings. He was set aside for the work of preaching and teaching by the laying on of hands (1 Timothy 4:14). We know he was to do the work of an evangelist (2 Timothy 4:5).
If you read through these two letters to Timothy, you can see the kind of advice and instruction that Paul is giving, all with the goal of helping Timothy teach the truth about Jesus in love to the people of Ephesus. Yet Paul also reveals the caring relationship that is part of every good mentoring arrangement. Twice in the last chapter of 2 Timothy, Paul urges Timothy to come quickly before winter (2 Timothy 4:9 and 21). He asks Timothy to help him by bringing a cloak, his papyrus scrolls, and his animal skin parchments, which may have been "file copies" of his writings to the early church.
We don't know if Timothy made it to Paul in time to be with the apostle before he suffered martyrdom for the sake of the Gospel. We do know that later in his life, Timothy was imprisoned and then released (Hebrews 13:23). Nothing else is heard about him. But even that fits the kind of mentoring he received. For Timothy was mentored by Paul not to succeed him as an apostle or a writer of New Testament letters, but to serve. From what the New Testament tells us, Paul's mentoring of Timothy was successful. He became a servant.
Devotional reading is from Mentoring: A Tool for Ministry, pages 55–56 © 2001 Henry A. Simon. Published by Concordia Publishing House.
Psalm 100
Make a joyful noise to the LORD, all the earth!
Serve the LORD with gladness!
Come into his presence with singing!
Know that the LORD, he is God!
It is he who made us, and we are his;
we are his people, and the sheep of his pasture.
Enter his gates with thanksgiving,
and his courts with praise!
Give thanks to him; bless his name!
For the LORD is good;
his steadfast love endures forever,
and his faithfulness to all generations.
Scripture quotations are from the ESV® Bible (The Holy Bible, English Standard Version®), copyright © 2001 by Crossway, a publishing ministry of Good News Publishers. Used by permission. All rights reserved.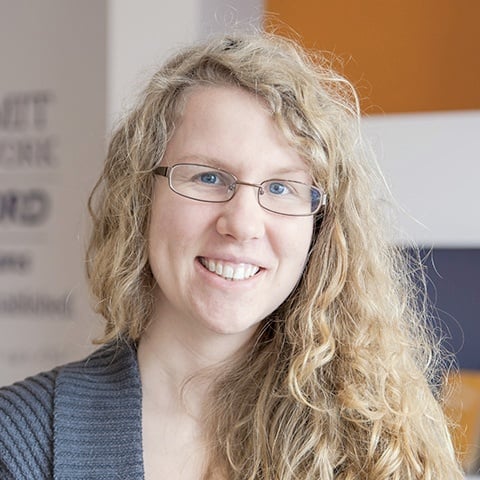 Deaconess Anna Johnson is a marketing manager at Concordia Publishing House. After graduating from the deaconess program at Concordia University Chicago, she continued her studies at the University of Colorado—Denver in education and human development. She has worked as a church youth director and served a variety of other nonprofit organizations, such as the Lutheran Mission Society of Maryland. Anna loves playing video games and drinking a hot cup of tea almost as much as she loves her cat and her husband.