The Old Testament Reading, 1 Samuel 1:21–28, is our focus today. Our devotion is from Concordia Commentary: 1 Samuel.
Scripture Readings
1 Samuel 1:21–28
Psalm 84
Hebrews 2:14–18
Luke 2:22–40
Read the propers for today in Lutheran Service Builder.
Devotional Reading
Hannah waited until Samuel was weaned before bringing him to Shiloh. If 2 Macc 7:27 is any indication, Samuel might have been close to three years old when the vow was fulfilled. When Hannah asked to wait until the boy was weaned, Elkanah said, "Only may Yahweh fulfill his promise" (1:23). Yahweh already had given Hannah a son, so it might seem that he had already completed his half of the conditional sentence (1:11a) and that the rest is up to her (1:11b). However, Elkanah expressed that he hoped God would bring Hannah's vow into fulfillment. God is the author of the believer's good works.
When the boy was weaned, Hannah brought him with a sacrifice consisting of a three-year-old bull, an ephah of flour, and a full container of wine. An ephah was about 0.6 bushel or 22 liters. The items match well with those needed for a peace offering to fulfill a vow, although there is no mention of olive oil mixed with the flour (Num 15:8–10). That these items are associated with the fulfilling of Hannah's vow is implied by 1 Sam 1:25, which mentions both the slaughtering of the bull and the bringing of Samuel to Eli. The text also emphasizes that Samuel was still only a young boy when he was dedicated to Yahweh.
Hannah's speech not only reminds Eli of her prayer to Yahweh at Shiloh (1:10–11) but also states the reason she is dedicating Samuel to Yahweh. During her earlier conversation with Eli (1:9–18) she did not mention what her request from Yahweh was. Now she declares the contents of her prayer and vow. This is immediately followed by worship. The masculine verb "he worshiped" in 1:28 is ambiguous as to who worshiped Yahweh. Was it Elkanah, Samuel, or Eli? Since this statement about worship immediately follows Hannah's words about Samuel, he is the closest antecedent to the verb. So we ought to understand Samuel as beginning his worship of Yahweh in Shiloh at the time when Hannah presented him to Eli. This also continues the implied contrast between Elkanah's pious family and Eli's impious family (2:12–17), whose sins are catalogued immediately following the return of Elkanah to Ramah (2:11). The Hebrew of 1:28 maintains a theme already established in 1:1–20, that the lives of the prophet Samuel and the king Saul will be intertwined.
Devotional reading is adapted from Concordia Commentary: 1 Samuel, pages 62–63 © 2016 Concordia Publishing House. All rights reserved.
Prayer
O Lord Almighty, You alone are God, and besides You there is none other. Heaven is Your throne and the earth Your footstool. But seated high You look upon the poor and lowly. Remember that we are dust and without You can do nothing, and be Yourself the help of our countenance. Remove our sins from us, and save us from the hand of our enemies, through Jesus Christ, our Lord. Amen.
Prayer is from Reading the Psalms with Luther, page 206 © 2007 Concordia Publishing House. All rights reserved.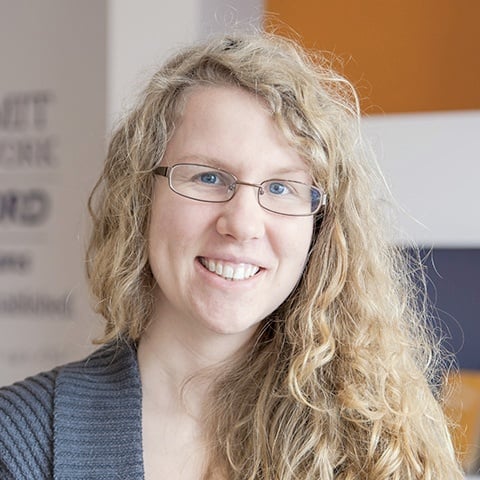 Deaconess Anna Johnson is a marketing manager at Concordia Publishing House. After graduating from the deaconess program at Concordia University Chicago, she continued her studies at the University of Colorado—Denver in education and human development. She has worked as a church youth director and served a variety of other nonprofit organizations, such as the Lutheran Mission Society of Maryland. Anna loves playing video games and drinking a hot cup of tea almost as much as she loves her cat and her husband.