The Epistle, 1 Corinthians 12:31b–13:13, is the text we will focus on this Sunday. Our devotion comes from Portals of Prayer.
Scripture Readings
Jeremiah 1:4–19
Psalm 71:1–11
1 Corinthians 12:31b–13:13
Luke 4:31–44
Read the propers for today in Lutheran Service Builder.
Devotional Reading
The word love might be the most overused word in the English language. We use it to describe different things, different emotions, and feelings of affection. We can say, "I love my spouse. I love my children. I love God. I love my country. I love my favorite sports team. I love golf." We have love letters, love songs, and love stories.
True love is grounded in the heart of God, for "God is love" (1 John 4:16). God's heart is centered in the fact that "God so loved the world, that He gave His only Son, that whoever believes in Him should not perish but have eternal life" (John 3:16).
Some people say, "I can live without love." But no one truly can. You can exist without love, but you cannot live without love. The vertical dimension of love between us and God is necessary for us to have a right relationship with God. God loves us through Jesus Christ, who gave His life for us on the cross of Calvary. Christ's undeserved love assures us that trusting in Him, our sins are forgiven and we have life with God forever.
Since God so loved us through His Son, Jesus Christ, we joyfully love Him and others.
Devotional reading is adapted from Portals of Prayer, April–June 2010, May 27 devotion © 2010 Concordia Publishing House. All rights reserved.
Hymn
Video is of "God of Grace and God of Glory" from A Welsh Hymn Tune Sampler for Organ © 2017 Concordia Publishing House.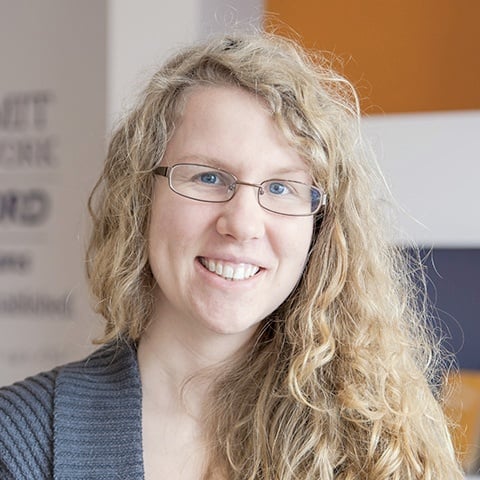 Deaconess Anna Johnson is a marketing manager at Concordia Publishing House. After graduating from the deaconess program at Concordia University Chicago, she continued her studies at the University of Colorado—Denver in education and human development. She has worked as a church youth director and served a variety of other nonprofit organizations, such as the Lutheran Mission Society of Maryland. Anna loves playing video games and drinking a hot cup of tea almost as much as she loves her cat and her husband.