We read today a devotion about the conversion of St. Paul that is pulled from Growing in Christ: Middle School Teacher Guide (NT5).
Scripture Readings

Acts 9:1–22
Psalm 67
Galatians 1:11–24
Matthew 19:27–30
Read the propers for today in Lutheran Service Builder.
Devotional Reading
Self-righteous Paul (called Saul in the early part of Acts, including this account) zealously sought to destroy the fledgling Church, "breathing threats and murder against the disciples of the Lord" (Acts 9:1). But God had a different plan for this persecutor, one that would change both Paul and the Early Church forever.
While on his way to Damascus, Paul encountered his rock of offense and his stone of stumbling—the risen Christ. When Paul's unbelief was cast upon this rock, however, that unbelief was shattered and put to death (Romans 9:32–33; 1 Peter 2:6–8). Paul was blinded physically so that he could see spiritually. Ananias was sent to proclaim God's forgiveness of sin, life, and salvation. He came to deliver what Jesus had accomplished on the cross.
So, too, with us—God kills us to make us alive. He brings us down into the pit only to raise us up. He shatters us only to re-create us. This is the Christian life, a life lived in Confession and Absolution, death and resurrection (Romans 6:4). It is the life of a baptized child of God.
For Baptism "indicates that the Old Adam in us should by daily contrition and repentance be drowned and die with all sins and evil desires, and that a new man should daily emerge and arise to live before God in righteousness and purity forever" (Small Catechism, Holy Baptism).
This killing and enlivening happens every Sunday morning during the worship service when God, through called and ordained ministers of Christ, gives His gifts of Word and Sacrament. As the scales fell from Paul's eyes, so the scales of our sin fall from our eyes, allowing us to behold Jesus for who He really is—the promised Christ who came to save us from our sin.
Prayer
Dear Jesus, thank You for giving us faith in You through Your Word and Holy Baptism. Instead of punishing us for our sins as we deserve, You graciously forgive us. Continue to help us live as Your faithful people and persevere during times of hardship. In Your name we pray. Amen.
Devotional reading and prayer are adapted from Growing in Christ: Middle School Teacher Guide (NT5), pages 31, 36 © 2014, 2015, 2017 Concordia Publishing House. All rights reserved.
Scripture quotations are from the ESV® Bible (The Holy Bible, English Standard Version®), copyright © 2001 by Crossway, a publishing ministry of Good News Publishers. All rights reserved.
Catechism quotation is from Luther's Small Catechism with Explanation © 1986, 1991 Concordia Publishing House. All rights reserved.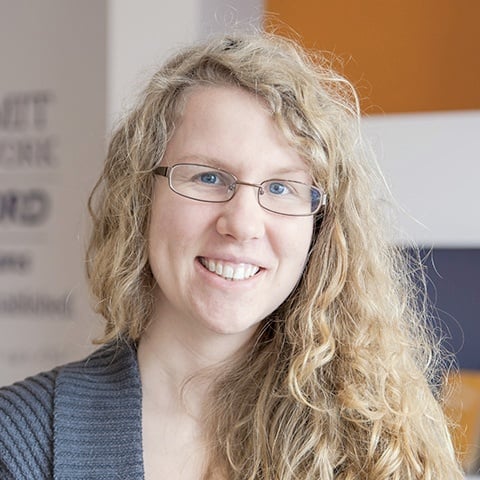 Deaconess Anna Johnson is a marketing manager at Concordia Publishing House. After graduating from the deaconess program at Concordia University Chicago, she continued her studies at the University of Colorado—Denver in education and human development. She has worked as a church youth director and served a variety of other nonprofit organizations, such as the Lutheran Mission Society of Maryland. Anna loves playing video games and drinking a hot cup of tea almost as much as she loves her cat and her husband.