Rev. Alfonso O. Espinosa, PhD, is the senior pastor at Saint Paul's Lutheran Church of Irvine and author of Faith That Sees Through the Culture. He joined us for a Q&A session to talk about his new book and what it means to truly follow Christ in a world full for paradoxes.
What inspired you to approach these sometimes-confusing statements of Christianity in the way you did?
People—good-intentioned Christian people—are often unaware of the dualities and paradoxes in Scripture. As a matter of common sense, people know that words can have multiple meanings, but many people are caught off guard when some of those meanings seem so different or far apart. As a result, I've witnessed a lot of folks I serve frustrated in trying to understand God's Word. The pastor in me wanted to do something about this and help Christians gain clarity. With this clarity, Christians can live out their faith more effectively in the culture and be more active in sharing their faith.
How important is it for Christians to not only hear but truly understand these "contradictory" statements found in the Bible?
It is extraordinarily important, because the LORD wants us to know His Word, to believe in it, and to walk in it. Part and parcel of God's Word are the paradoxes, and they represent essential teaching. It is therefore imperative that these not remain obscure. So, the LORD sends pastors and teachers of the Word. These servants are responsible for making known what God has revealed in His Word. The unfortunate belief, however, is that this is a very difficult thing. People reason that these paradoxes are so complicated that they must be beyond our grasp. This isn't true. Good teaching makes what might seem hard, seem easy.
What was the hardest part about writing Faith That Sees Through the Culture?
Trying to achieve the balance of doctrinal accuracy put into everyday language while also maintaining the language of Holy Scripture. On top of this, authors must attempt to engage readers and keep their attention. This is a long way of saying that books must be both accurate and interesting. So, here's the combination: biblical accuracy, in simple language, and presented in such a way as to hold one's attention. That's the mix. This is challenging.
Could you explain why you chose to title the book, Faith That Sees Through the Culture?
I think that 2 Corinthians 5:7 is foundational to all that the book is about: "for we walk by faith, not by sight." Luther elaborated on these things in the 1518 Heidelberg Disputation helping us to understand that what we perceive with our physical eyes—when we think these things are of God—are not. Conversely, things that do not seem of God . . . are. This means that the eyes of faith must see through things in the world. For example, when Jesus was dying on the cross, physical eyes perceived this as failure and defeat. In truth, the sins of all people for all time were being atoned for and Satan was being overcome. So, genuine faith, powerful faith sees through the things in the culture that often contradict and deny the truth of God's Word.
Out of all the "contradictory" statements presented in the Bible, what is the most important one for Christians to take to heart?
It is the article of faith that I did not spend a lot of time addressing in the book and it has rightfully received a lot of attention in the history of our Lutheran-Biblical teaching: that Jesus is truly God (100% divine) and that Jesus is truly human (100% man). The reason that this is most important is because if Jesus wasn't truly man, then He could not have been our substitute to redeem us from sin and death. He would not have been able to represent us. Gregory of Nazianzus said: "Whatever Christ did not take on, He did not redeem." He had to become completely human to save our complete humanity. On the other hand, if Christ were not 100% God, then He would not have the authority, nor the right to have the salvation He won apply to all people. As God, He has the prerogative and the right to save all of those He created and originally gave life to. Both natures—the human and divine—had to exist in Christ at the same time. If not for this both-and paradox we would still be lost.
Do you think that being challenged to understand Scripture leads people to grow stronger in their faith?
Absolutely, because in this process (studying God's Word) we realize how great God's Word really is. It is so profound and yet also elegant and accessible at the same time. When we experience these attributes of the Word coming together, we grow even more excited about God's life-creating and life-sustaining Word. And when this happens, we grow more eager to grow even further in our faith. That is, we experience Psalm 119:105: "Your word is a lamp to my feet and a light to my path."
What kind of reader did you have in mind when you started writing this book?
My heart was wrapped around the baptized Christian who loves Jesus but is also genuinely struggling to live out their faith in the culture. There are so many "flaming arrows" from the evil one (Ephesians 6:16) that it is easy to get discouraged. Next thing we know we lose confidence about living our faith. I was, and am, determined to do something about this. I am convinced that the more the sincere Christians understand their faith, the more they will experience the power of God's Word in their practical lives. Faith empowered by the Word is a faith that gives spiritual discernment, and this discernment generates confidence to live out faith.
What was the most exciting part about putting your ideas on paper?
That people would actually read and derive some benefit from it. I've already received a lot of feedback, but one of the most exciting reports came from a parishioner. He said, "Pastor, I was a little hesitant to start reading your book. I was afraid that it might go over my head. Then I started reading it and realized I could understand every word. Thank you!" That kind of result is the most exciting part of this whole endeavor. Thanks be to God!
---
Download a free sample of Rev. Dr. Espinosa's book Faith That Sees Through the Culture.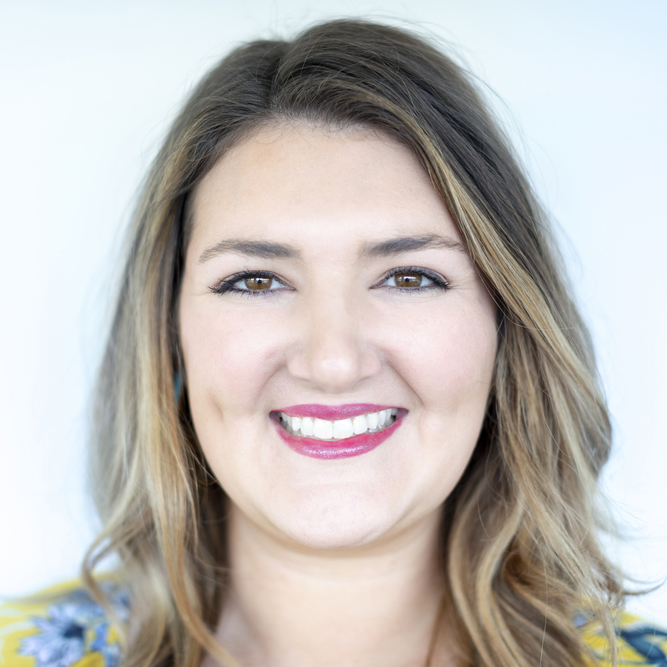 Lindsey Martie joined the Public Relations team at Concordia Publishing House in 2014 after graduating from Mississippi State University (Go Dawgs!). A southern transplant, she values all things southern – except for sweet tea. In her free time, Lindsey likes to travel, cook, and spend time with her two dogs and family.