Before I went to Concordia University Wisconsin to study to be a pastor, I had a narrow view of what "singing hymns" meant. My rural church, nestled among rolling hills, cornfields, and cows, sang the same thirty or so hymns. Over and over. And over. This was partially due to our organist's capabilities, and partially due to the congregation's love for those songs. When I got to college, my perspective of an organ was blown away. That piece of equipment can do some amazing things! Getting hundreds of great singers and a talented organist together creates an unforgettable experience. Honestly, though, singing "Just as I Am, without One Plea" with my small congregation was no less of an experience. And that is because the real power of the experience is not primarily in the organ's capabilities or the singers; the powerful experience is when we make music our own.
We don't dwell on it often, but hymns have been put into their current form, oftentimes joined together by someone else along the way. You could have a text from 300 AD with a tune from the 1400s AD. Some hymns come from different languages, and the text was changed to be best used by the people of that time period. (By the way, you can thank Catherine Winkworth for your favorite German hymns being singable in English. I once put together a worship service in which I had unwittingly chosen three hymns all translated by her.) Look at the bottom of the page in your hymnal, and it tells you a little bit of this history. Texts and tunes are tools for heartfelt worship. But nothing is prescribed by a hymn; the best of the past two millennia is offered up before us as a gift. Use the lyrics, use the melody, use the content, whatever. We can see hymns as unchangeable. But that is a misinformed view of what a hymn is. A hymn is text and tune, adapted for the purpose of heartfelt worship.
Hymns look backward and forward. Hymns have withstood the test of time, and there is something deeply impactful about that. Some hymns are older than others, but most exceed the age of the oldest member of your church. Hymns are ours to use, while still giving credit to the past. If they belonged merely to the past, they would be forgotten like the thousands of hymns that have been left in centuries long gone. In addition, knowing the stories of authors, like that of Horatio Spafford as he wrote "It is well . . .", can change the way we see even our own lives. "Tradition is the democracy of the dead," G.K. Chesterton wrote, and by participating in the tradition we find that all people throughout time and space are allowed to speak. That means we need to look backward and forward in our worship, utilizing our rich history to prepare the future church for their own faith lives.
I think hymns encourage us to "own" them, to make them ours. I'm sure there are more, but here are four ways we can be doing just that:
The great thing about hymns is we could leave everything exactly how it is, and it will be fine. But future generations will not get to hear our voice. How can we see hymns not as a prescription for proper worship, but as our tool to creating meaningful worship today and preparing the next generation (and a hundred generations from now) for their own meaningful worship as well?
How are you making hymns your own in your congregation? Do you have any songs you'd like to share with the wider church? Leave a comment below!
Fill out the form below to download a free "Just as I am, without One Plea" (LSB 570) wallpaper.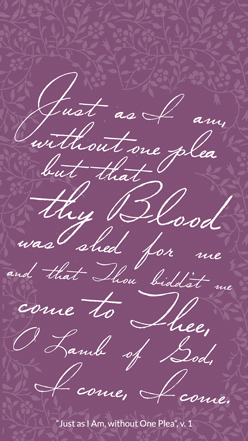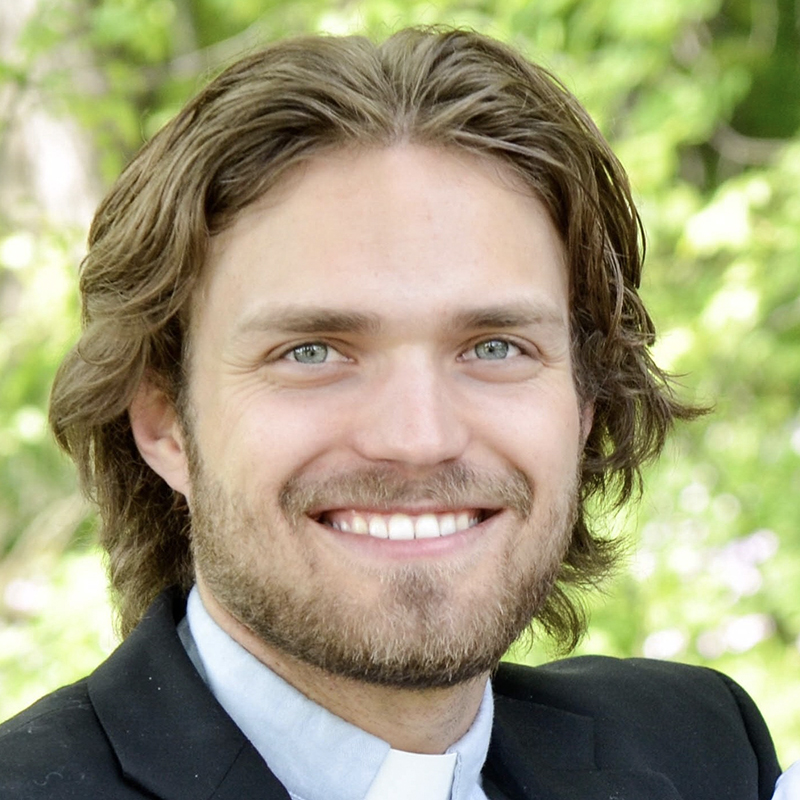 Ethan Luhman is a pastor in New York, husband of Sherry, and father of three crazy and wonderful boys.