If you are like most congregations, you have ministries aimed at serving your younger members. In many youth ministries, we tend to spend a great deal of time producing programs for our students. But what would happen if congregations began investing less time building ministries for students and instead developed methods to serve with students? What would it look like to equip students for leadership roles in the church and empower them to serve?
Young people are not simply the church of the future, as they are often described. Your students are a vital part of Christ's church here and now—and as such, they have the capacity to lead.
Young believers are a part of the Body of Christ (1 Corinthians 12:12–27). They have gifts, given by the Spirit, to be used for building the church (1 Corinthians 12:4–11). The young people in your midst have a great deal to offer your congregation. When we find ways to release students into leadership roles, their gifts are utilized; a deeper connection forms with the church; and young people receive valuable feedback, encouragement, and support that helps prepare them for further service in the Kingdom.
Sometimes, figuring out where to connect students in leadership roles can be a daunting task. Where do we begin? One of the easiest ways to begin involving students in the leadership of your congregation is by using a simple method of modeling and feedback to prepare students for service. (In fact, this would provide a great method for training any leader, regardless of age!) The method is simple:
What are you passionate about? Maybe your student has an excitement for Bible study. Perhaps he or she loves working with young children. It could be that the student's best friend is not a Christian, and that has led to a passion for outreach. Start by discovering what the student is passionate about. Maybe the young person knows; if so, help to draw out that energy. If he or she doesn't know, help to discover it. Use this passion as a starting point for connecting the student in leadership roles in your ministry.
I do, you watch, we talk: As you begin connecting the student, invite him or her along in your process of ministry. Show the public portion of ministry (what people typically see on a weekly basis), as well as the behind-the-scenes side of ministry (the preparation and legwork that go into making a ministry happen). Let the student simply observe, and then debrief for a time. Allow the student to ask questions and seek more information about the experience.
I do, you help, we talk: Invite the student to help in small ways, taking on bits and pieces of the ministry. As the student grows into the role, he or she will work alongside you—which will help build the student's confidence and allows you an opportunity to provide feedback. After the student helps, be sure to talk together to provide an opportunity for asking questions and giving advice.
You do, I help, we talk: Eventually, the student will get to the point of taking on most of the leadership for the event. Provide assistance with a few of the smaller pieces, but allow him or her to take the reins. Continue to demonstrate support throughout the process and connect afterward to provide feedback.
You do, I watch, we talk: Observe the student as he or she leads the event or program. As always, provide feedback when the event is done so the student continues to grow into the role.
For this method to work effectively, there are a few keys. First, understand that students are not ready to take on the primary leadership role in every task or event. Select areas in which your student can explore his or her passions at an appropriate level. It is also important that your students know you are there to support them. Provide frequent encouragement, as many of the things students experience will be new to them. Help build their confidence so they can, indeed, accomplish the task set before them. Additionally, allow them to fail safely. Some of our greatest learning experiences come not through our successes but through our failures. Give students permission to fail, and help to pick them back up when it happens. Finally, ensure that you complete the feedback loop at each step of the process. Helping students understand what went well and how they can improve is a vital step in building confidence in service and developing leaders.
Our young people have a tremendous capacity to make a difference in the church today. How will you help your students step into leadership roles in the church?
Continue the Conversation: How have you helped young people develop their gifts to serve in the church? Leave a comment to continue the conversation!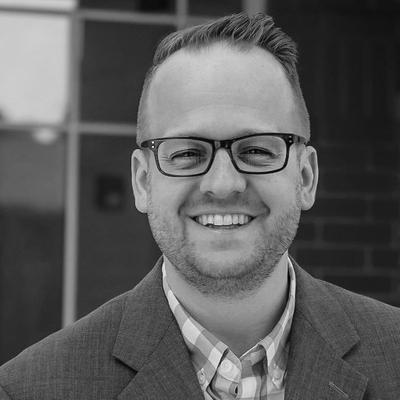 Heath Lewis as an Instructor of Christian Education and Program Coordinator for the Director of Christian Education program at Concordia University St. Paul. Prior to his time at CSP, Heath spent nearly 10 years as the Director of Christian Education at Holy Trinity Lutheran Church in Edmond, OK, where he led the congregation's education, outreach, communication, and youth ministries. Heath holds a Bachelor of Arts in Behavioral Sciences and a Certification as a Director of Christian Education from Concordia University (Seward, NE), along with a Master of Arts in Organizational Leadership from Gonzaga University (Spokane, WA). His passion is the development of Christ-centered leaders and organizations. Heath and his wife, Jessica, were married in January 2009. You can connect with Heath by visiting heathlewis.net.