Up went a big section of white butcher paper each November on the dining room door in our home when I was a child. A piece of yarn holding a colored marker hung right next to the paper. On top were the words, "Thank You, God!" All through the season of Thanksgiving, we were to write on the paper all for which we were thankful. The paper became full of the wonderful things that God had given to us. (Of course, it was always a race to see who could be the first one to write JESUS on the paper!) These were our thank-you prayers to God and a visual of all God's good gifts to our family.
One day, I came home from school very sad. Some girls had been quite mean to me. I fell into my mother's arms, which became sprinkled with my tears. Lovingly, she listened as we slowly walked past the Thank You, God door. When we stopped, she encouraged me to write the names of all those girls on the paper. Then we talked. She helped me find the good in those girls, forgive them, and even be thankful for them. The next day, with the help of the Lord, we all became friends again.
Unexpectedly, the next week I had to go to the doctor for a tetanus shot. Once again, I was encouraged to write about it on the thankful door. We talked about how to be thankful even in situations we don't like. Sometimes they are for our good. My learning about thankfulness had just grown deeper still!
I continue to be thankful for the thankful door and all the talks my parents, siblings, and I had together about being thankful. Whether good or not-so good situations, and even if we will never understand the very sad things, I learned that Christians can be thankful knowing that God has everything in the palm of His hand. Perhaps that is why Paul wrote, "Give thanks in all circumstances; for this is the will of God in Christ Jesus for you" (1 Thessalonians 5:18). It has helped form my attitude of thankfulness to this very day—from the mountaintop pinnacles to the deep valley pits of life.
How sweet it is when a child is given something and they respond with a thank you. Behind that little voice is someone who has taught the child this polite manner to show appreciation. Most likely, it was their parents, who had been taught the same thing as a child. Manners are important. But a thank you becomes even more valuable when it comes from a grateful heart.
When we talk to our children about thankfulness and model it, they are given an example of what that looks like and how to do it. They hear the words we use and watch the effort we take to live our lives in thankful attitudes and deeds. All of which give glory to God! Matthew 5:16 reminds us, "In the same way, let your light shine before others, so that they may see your good works and give glory to your Father who is in heaven." Being thankful and showing thankfulness are both deeds that give glory to God. Being thankful is one way we shine His light that is in us.
Thankfulness goes beyond being happy or glad about something. It is a condition of an appreciative heart. We can show our children how to be thankful in all circumstances. Then, with the help of the Lord, they, too, can grow up to be thankful all their lives and give glory to God with a grateful heart.
I invite you to share your story of thankfulness when you were a child, or how you help your children or students today truly have a thankful heart!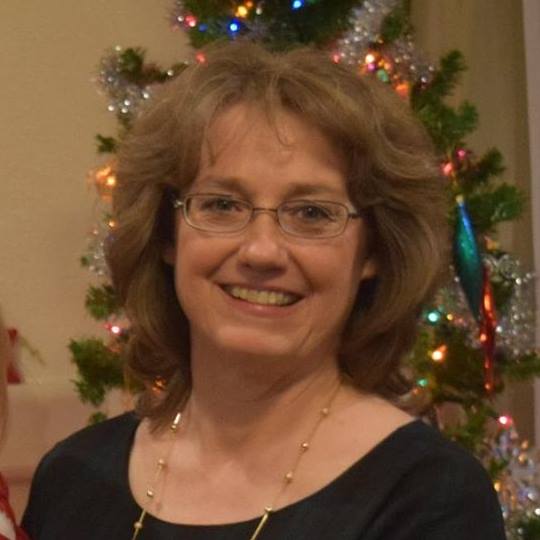 Kim E. Bestian is a trained Lutheran elementary school teacher, director of children's ministry, pastor's wife, mother, and grandmother. She loves to share how God, the Almighty Architect, has helped her build children's ministry over her many years of experience.