There is a glossy sheet of paper adorned with the face of a young man, which I keep in my car at all times. I like to pull it out and look at it as I am driving home. It makes me feel at home. I have written a Bible verse in the bottom right corner that reads:
The rain came down, the streams rose, and the winds blew and beat against that house; yet it did not fall, because it had its foundation on the rock. Matthew 7:25 (NIV)
That glossy piece of paper holds the picture of a young man who attended our church. His name was Trent Davis. Trent loved our church. He would often call it his home. He enjoyed serving at church as much as he could. Most of all, Trent had a healthy obsession with serving as an acolyte! There was something about bringing the light for him that just lifted his soul, and most of all added a twinkle to his eye.
I must have taught Trent about our home with Jesus hundreds of times. Never did I think that, in the blink of an eye, Trent's life would be taken from him as he was struck by a car on his way to school. Just like that, he was gone.
The Last Day
I will never forget the last look at Trent's funeral. He was a volunteer fireman, so they gave him a fancy fireman's funeral to lay him to rest. I remember walking up to see him, all dressed up in fireman's clothing. As I looked at his face for the last time, I knew that though he was absent from the body, he was present with the Lord. He knew where he belonged now; he was home. I also took great joy that that body I looked at would rise again on the Last Day and that I would see the twinkle in his eye again as we both enjoyed the heavenly feast together.
And as I made the sign of the cross and walked away from him—through my tears—I smiled. Because Trent was homeward bound. He was in the arms of Jesus, basking in the light of Jesus Christ that he had loved to remind others of on Sunday mornings.
I carry Trent's obituary in my car. I have never taken it out ever since his funeral. He is a constant reminder to me that this Gospel message of home is not simply a truth we teach to children for the future, it is for them right now.
A Light to Guide You
May we all love to bring the light, as Trent did.
May we all understand that we are homeward bound.
May we all realize that one day, our faces will adorn a glossy piece of paper.
And may we all realize that as the storms come, the home built in Jesus Christ will never pass away—just as His promises will never pass away.
That is a light worth bringing—a light to guide us home.
May you, this week, be homeward bound.
---
We are all homeward bound and will one day see our Savior's face. Use this Bible study to see how Christ has conquered death so we can live forever.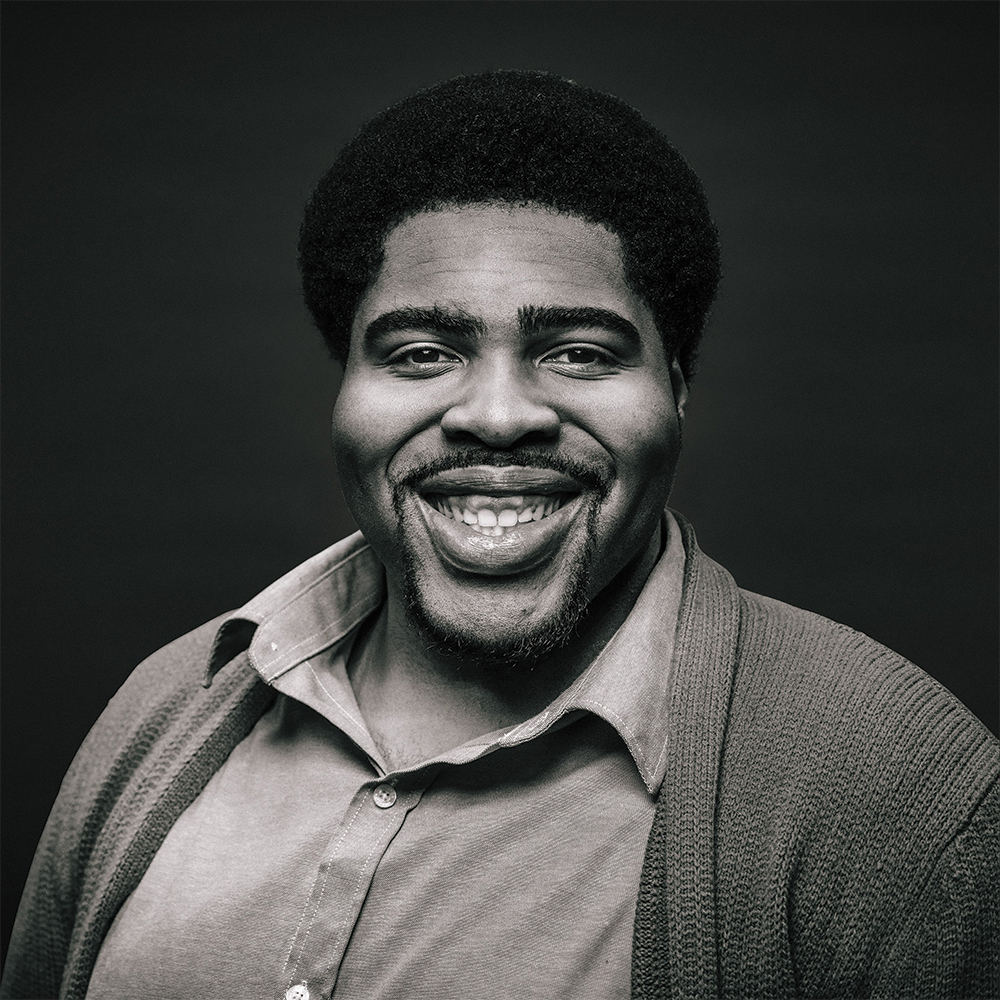 Rev. Gerard Bolling was born and raised in the heart of Brooklyn, NY. From an early age, he always desired to serve God's people in a greater capacity. One visit to Concordia Seminary and he was "sold out" on serving Jesus! Gerard attended Concordia Chicago from 2008 to 2012, earning a BA in theatre with a minor in languages. Gerard graduated from Concordia Seminary in 2016 with a master of divinity (MDiv) and received a call to serve at Bethlehem Lutheran Church in the inner city of St. Louis. He had lead the Deaf Ministry at Bethlehem two years prior to receiving the call. He currently serves as pastor and co-executive director of the Lutheran Hope Center. In this role, he leads the Deaf Ministry team at Bethlehem while reaching out to youth and families in the Ferguson, MO, area in the aftermath of the Mike Brown incident. He also co-leads the dynamic weekly Bethlehem Church ministries (preaching, teaching, and leading outreach programs and community engagement) with the amazingly talented Pastor John R. Schmidtke. Their ministry is an innovation to The Lutheran Church—Missouri Synod and a blessing to those whom they serve, who are often overlooked because of socioeconomic situations. Gerard is also an educator. He currently serves as an online adjunct leadership professor at Concordia University Texas; an online adjunct theology professor at Concordia University Texas and Concordia University St. Paul; and an online adjunct professor in the Nonprofit/Business department at Concordia University Wisconsin. He has spoken at numerous conferences, events, and venues within the LCMS, reflecting the love of Christ and promoting deeper conversations about deaf, urban, and cross-cultural inclusive ministry. In addition to serving as a full-time pastor and part-time professor, he is also a doctoral candidate in his research stage at Concordia University Wisconsin in the Leadership, Innovation, and Continuous Improvement (LICI) program. His research topic is Human Resource Development in Urban Ministry Structures of The Lutheran Church—Missouri Synod as it Relates to Mentorship. He is set to complete his research by September 2020 and become Dr. Bolling officially. Gerard has been married to his beautiful wife, Lorenda, for six years. Lorenda serves as a preschool teacher at Word of Life Lutheran School. Together they have a four-year-old son named Lincoln and a two-year-old daughter named Monroe. Both kids were born on October 5 (in different years, of course). They currently reside on the south side of St. Louis, MO.