I remember it as if it were yesterday. It was one of those moments that would change my life. I was sitting in my very first history class of my college career—Recent American History. The professor had just put a picture of a man up on the screen. He asked a simple question: "Who is this man?" I scanned the room, feeling thankful that I wasn't the only person who didn't know the answer. We were all desperately racking our brains . . . a president, a king, a prime minister? Minutes passed. Our professor spoke: "This man died in the terrorist attacks on 9/11. Here is his obituary. It was written by his two daughters." The obituary spoke of pancake breakfasts and laughter and trips to the park. I do not know what this man did for a living or if he accomplished anything profound. What I know is that he lived a series of ordinary moments that changed the lives of two little girls. Ordinary moments that I would read as an eighteen-year-old. Ordinary moments that have changed the way I see things.
Lately, I have been thinking of my actions and words as rocks dropped into a pond. Some actions are small, their ripple barely seen, only felt by the people standing directly beside me—pancake breakfasts and trips to the park, cups of coffee delivered to a friend, an encouraging text. Other actions are much larger, reverberating endlessly. Every action, every word has a ripple, positive or negative. The ripple may get smaller as it extends further and further, but the reality is that the ripple is still there. It is not just the rock thrown into the pond that matters; the ripples matter too. My actions never stop with me. They never have. They never will. The reality of this truth has been slowly sinking into my heart over the past couple of months and has left a question, a prayer: "God, how do I raise children who are aware of the ripple of their actions?"
Proverbs 22:6 commands, "Train up a child in the way he should go; even when he is old he will not depart from it." I love this verse. It is straightforward and informs me of my goal as a Christian parent. My goal is to raise children who do not depart from Jesus. Children who are deeply and profoundly aware of their commission to be salt and light to the world. Children who understand that salt changes the very nature of a plate of food, that light stretches and is seen by far more people than we sometimes realize. Children who understand the ripple of their actions.
Parenting with this goal in mind demands that I teach my children to engage with the world in unexpected and surprising ways. It is teaching them that the Christian life is a call to the abandonment of self, a call that is hard, a call that is contrary to our culture. It looks like teaching my children about unrelenting and undeserved grace, about forgiveness that never ends. It admits to them that this is hard. It is hard to be different. It is hard to consider the ripple of our actions. It admits that loving your enemy or the person who disagrees with you can be unbelievably challenging. It admits to them my daily need for Jesus; and that love, the kind of love that is patient and kind, is the work of a lifetime. It teaches them that ordinary moments can be life-changing, because Jesus is there. It is teaching them that their ripple matters; because who knows, their ripple may have an impact on an eighteen-year-old stranger sitting in a Recent American History class.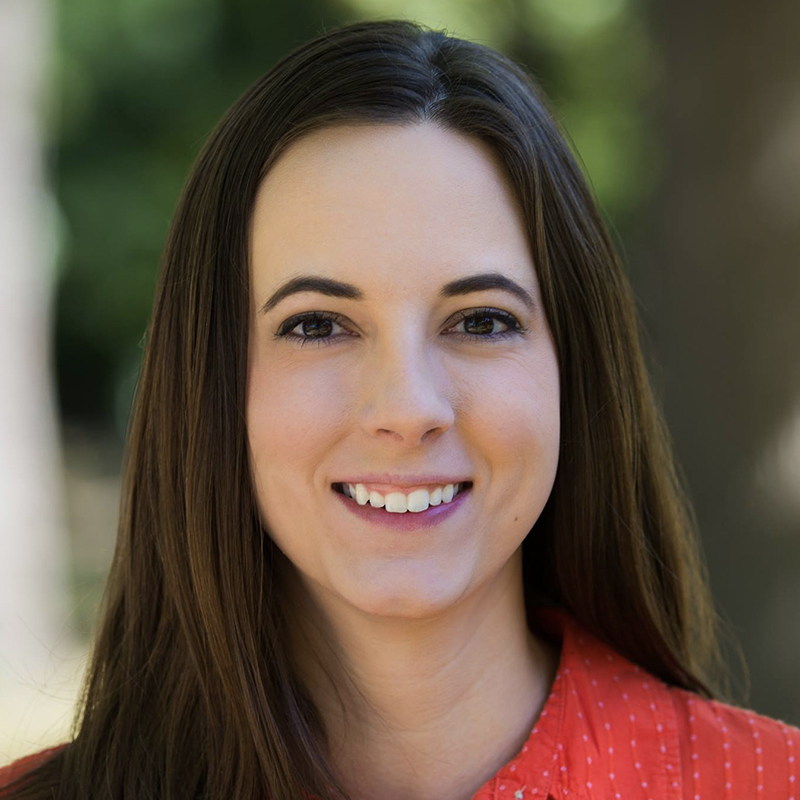 Kelsey Fink is wife to Sam Fink and mom to Emmylou, age 3, and Eli, age 1. She and her family currently reside in St. Louis, MO, where Sam is attending Concordia Seminary. When she is not chasing one child or the other, Kelsey reads, writes, and sews. You can find more of her musings at thesemfinks.blogspot.com.