Mother's Day is coming fast. If you are in search of a quick, sweet craft to do with your child for Mom, we have two great options for you.
"Love You, Mom" Water Cup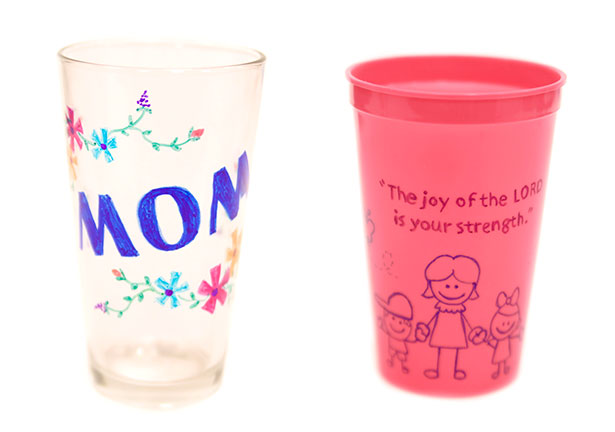 You need:

White or clear plastic drinking cup
Permanent markers in several colors
Smock or old shirt to cover clothes
Directions
Put on the smock and decorate the cup with the markers. Be creative! Here are some suggestions:
Draw a picture of your mom or of your family.
Draw a picture of something she likes!
Draw symbols of God's love such as a heart, a cross, or a Baptism shell.
Write a Mother's Day message such as "I love you, Mother!" or "WOW." (Use all capitals so when you turn the cup upside down it says MOM!)
Write a Bible verse. Proverbs 31:28 "Her children rise up and call her blessed" (Proverbs 31:28). "The joy of the LORD is your strength" (Nehemiah 8:10).
Fill the cup with little gifts like candy or flowers.
Give it to your mother with a hug and a kiss!

Loving-Heart Soap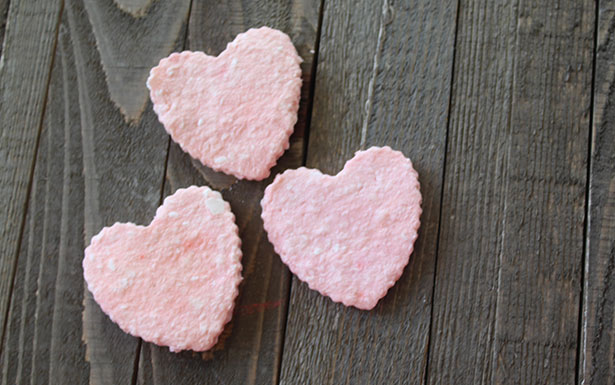 You need:

Several bars of Ivory Soap
Liquid soap, like Johnson's brand baby wash
Bowl, paper plates
Heart-shaped cookie cutter
Access to a microwave
Paper lunch sack and colored markers
Directions:
Break the Ivory Soap into chunks and put in a bowl. Microwave it in batches for 20 to 30 seconds. It expands and is fun to watch! Remove from the microwave and break into crumbles.
Put the crumbles on a paper plate.
Add a small amount of liquid soap to the crumbles. Form the soap into a new soap ball.
Continue to add liquid soap until you have the right amount for the soap to stay together in its new shape.
Flatten the ball with your hand on the plate.
Use a cookie cutter to cut out a heart.
Make more!
Let the soap dry.
Decorate a lunch sack for a gift bag and put the soap in it!
Give it to your mother with a hug and a kiss!