She woke up this morning, excited, because she was going to church. She didn't go to church all that often, just a couple times a month, but she loved going. In this day and age where you can connect online and do your "church" through your phone, she still appreciated being among people. There was something about the camaraderie or community of it, everyone together for a similar purpose.
She always went to church with her mom. Her dad didn't ever care to go. It is rare to see men at church, men like her dad anyway. He was strong and proud; he worked with his hands. He would give up anything for the sake of his family. But he wasn't going to be caught dead at church. Her mom sometimes joked that she would have his funeral at church, just to spite him. He would just roll his eyes and give a deep laugh. She didn't appreciate her mom's comments, but she wasn't going to say anything that would stop her from getting to go to church with her. It was a wonderful bonding time for a mom and a daughter: talking the entire car ride, walking in together, getting a cup of coffee, singing some of their favorite songs. They would analyze their lives, thinking about all they lacked and all they had, even praying that God would help them have everything they need. She loved her mornings at church with mom. Mom would end up leaving a good bit of money at church, even enrolling in their monthly giving plan; but she felt like what she got in return was worth the sacrifice.
One thing she doesn't like about church is how judgmental people can be there. Always analyzing others based on how they act, what they wear. She feels the same pull to judge others, to compare herself with them. At some level, it makes her feel better, because she definitely looks and acts better than some. But she knows there are others to whom she will never measure up. When she really thinks about it, church isn't quite as positive of an environment as she'd like, and it makes her view other people pretty poorly, pretty superficially. It makes her view herself superficially. So she lives in the tension, acknowledging the stress of comparison and competition that church brings into her life while not ever wanting to give up the benefits that come from the lifestyle it gives.
She finds that she talks a lot about church with her friends. The girls in her school seem to be kind of obsessed with it, and they bond over the messages, the experiences, and the life that comes from going to church. There's always something new to talk about, some new thing in one's life to show off. It is interesting how quickly these things go out of style, though. It seems like the things she gets from church are outdated almost as soon as she really gets them. It is fun to talk about people who don't go to church, how unfortunate their lives are, how much they lack. She doesn't see it as gossip; it's almost more like pity, because they could have a better life, if only they went to church more. The world is changing quickly, and she knows she needs to stay connected to church to keep up with the times and to have the best life.
And actually, she has never called it "church". But she has treated it like one. She has found her meaning and purpose in it. She has gotten caught up in her desire for it. It has gotten so worked into her heart that she probably couldn't even articulate her need for it. Her community and the adults in her life have gotten wrapped up in it, too, and they have become participating members and evangelists for this "church". She got dressed for worship this morning, and she headed for the mall.
If only she knew there was another church, a better church, the church. If only she knew there was a God waiting to greet her and accept her not based on how she looks or dresses, not based on her material possessions or wealth, but because He created her and finds her perfectly beautiful. If only she knew Jesus, who gave His life so that she wouldn't have to sacrifice hers to try to measure up. If only she knew there was a flawed community in some old building with no flashing lights or food court that was doing their best to get over gossip and look past looks. If only she knew there were people looking to love her like God did, at a real church. If only she knew there was a kingdom where she was a princess and wouldn't need anything more than what she's already been given. That church can't afford marketing and ad space, fancy flyers and nice-looking models. That church doesn't have a marketing budget, but it doesn't need one. Jesus' church has something better—real people, with real lives, with real redemption and real community. Jesus' church has you and me.
Jesus said, "And why are you anxious about clothing? Consider the lilies of the field, how they grow: they neither toil nor spin, yet I tell you, even Solomon in all his glory was not arrayed like one of these. But if God so clothes the grass of the field, which today is alive and tomorrow is thrown into the oven, will He not much more clothe you, O you of little faith? Therefore do not be anxious, saying, 'What shall we eat?' or 'What shall we drink?' or 'What shall we wear?' For the Gentiles seek after all these things, and your heavenly Father knows that you need them all. But seek first the kingdom of God and His righteousness, and all these things will be added to you." [Matthew 6:28–33]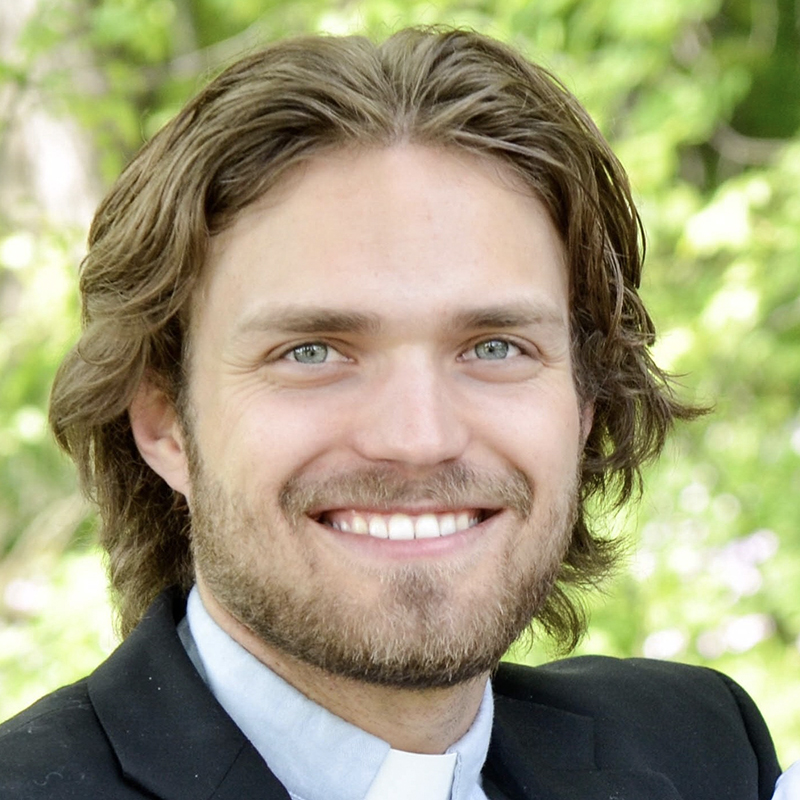 Ethan Luhman is a pastor in New York, husband of Sherry, and father of three crazy and wonderful boys.