The Epistle is our focus for Holy Cross Day today, and our devotion is from Concordia Commentary: 1 Corinthians.
Scripture Readings
Numbers 21:4–9
Psalm 40:1–11
1 Corinthians 1:18–25
John 12:20–33
Read the propers for today in Lutheran Service Builder.
Devotional Reading
In direct opposition to Jews and Greeks, who continue their unfulfilled quest for divine power and wisdom, Paul and his associates proclaim with joyful certainty the gift that has already been given to them: "We preach Christ crucified" (1:23). The expression "Christ crucified" (or "a crucified Messiah") is paradoxical, for while the title "Messiah" denotes a person of royal dignity, to describe him as "crucified" denotes the very opposite, an executed criminal bereft of any claim to human dignity and status. As Paul will write in his second epistle, "he was crucified in weakness" (2 Cor 13:4).
"To Jews" a crucified Messiah was "a stumbling block" (1 Cor 1:23). While there was a great diversity of messianic expectations among first-century Jews, those expectations consistently were for a powerful figure. Moreover, anyone who had been crucified was repugnant, having been cursed by God (Deut 21:22–23; cf. Gal 3:13). For Jews, then, the cross was the most shameful death imaginable (Heb 12:2). In debating with Jews, the early Christian apologists had to devote considerable attention to why Israel's Messiah had to be crucified.
To Gentiles, enmeshed in a culture enamored of power and success, it also made no sense that a crucified criminal was held up as Savior of the world (cf. 1 Cor 1:18). There is probably significance in the shift from "Greeks" (1:22) to "Gentiles" (1:23). Greeks were known for their wisdom. But not only Greeks, but especially Romans with their thirst for power would find the notion of a crucified Messiah ridiculous.
The sad description of the Gospel's rejection by most Jews and Gentiles (1:23b) gives way to a note of joy as Paul describes its impact on the addressees of his epistle (1:24). A third grouping of people had been formed, a "new race," called from among both Jews and Gentiles. To this group, "the called themselves" (1:24), belonged the Corinthians, together with all other Christians (1:2), and, of course, Paul himself (1:1). For them Christ was neither an offense nor foolishness, but "God's power and God's wisdom" (1:24). Paul is saying: "If you are a Jew looking for signs and wonders as a display of God's power (1:22), you will find that power displayed in Christ crucified. And if you are a Greek on a quest for wisdom, you will find God's wisdom perfectly revealed in the word of the cross" (cf. 1:30; Col 2:3).
Paul has been arguing that the crucified Christ displays God's power and wisdom. He now concludes his argument with a general principle: "For God's folly is wiser than people, and God's weakness is stronger than people" (1 Cor 1:25). Normally our English versions render the subjects of these clauses as "the foolishness … the weakness." However, Paul takes care not to use the normal nouns for "foolishness" and "weakness," choosing instead two substantive adjectives ("the foolish thing … the weak thing"). Thus he avoids the suggestion that foolishness and weakness are God's characteristics and continues his relentless focus on the event of the cross as God's amazing plan of salvation.
By the cross, God outsmarted and overpowered all human wisdom and power. He did not consult human beings. For, as he proclaims through Isaiah in a context concerned with the forgiveness of sins (Is 55:6–7) and the efficacy of his Word (Is 55:10–11),
"My thoughts are not your thoughts,
nor are your ways my ways," says the Lord.
"For as the heavens are higher than the earth,
so are my ways higher than your ways
and my thoughts than your thoughts." (Is 55:8–9)
Devotional reading is adapted from Concordia Commentary: 1 Corinthians, pages 69–72 © 2000 Concordia Publishing House. All rights reserved.
Prayer
Merciful God, Your Son, Jesus Christ, was lifted high upon the cross that He might bear the sins of the world and draw all people to Himself. Grant that we who glory in His death for our redemption may faithfully heed His call to bear the cross and follow Him, who lives and reigns with You and the Holy Spirit, one God, now and forever. Amen.
Prayer is from Lutheran Service Book: Collects of the Day, page 30 © 2007 Concordia Publishing House. All rights reserved.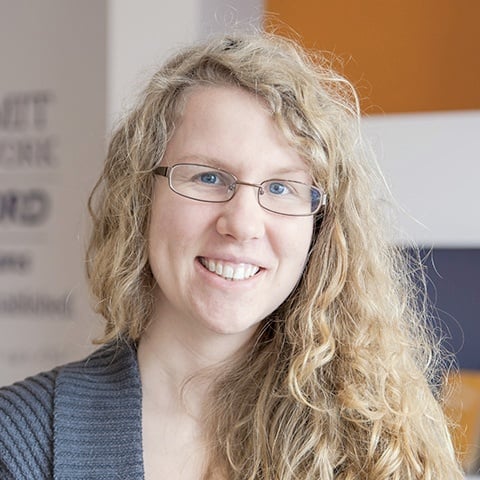 Deaconess Anna Johnson is a marketing manager at Concordia Publishing House. After graduating from the deaconess program at Concordia University Chicago, she continued her studies at the University of Colorado—Denver in education and human development. She has worked as a church youth director and served a variety of other nonprofit organizations, such as the Lutheran Mission Society of Maryland. Anna loves playing video games and drinking a hot cup of tea almost as much as she loves her cat and her husband.