For the feast of St. James the Elder today, we focus on the appointed Epistle reading (Romans 8:28–39) and read an excerpt from The Christian Year of Grace.
Scripture Readings
Acts 11:27—12:5
Psalm 56
Romans 8:28–39
Mark 10:35–45
Read the propers for today on lutherancalendar.org.
Devotional Reading
What does this Epistle teach?
Three things: first, that for those who love God, nothing can hinder their salvation; second, nothing can hinder their eternal security; third, nothing can prevent their cross.
What is found in the Gospel?
First, that we do not obtain forgiveness of sins and please God (Rom. 3) because of our worthiness but freely without our merit, because of Christ. Second, that God offers grace and salvation to all men (1 Tim. 2 [:4]). As far as God's will is concerned, which is revealed in the Gospel, He desires all men to be saved.
How is it that they are not all saved?
This is not the fault of God but of the wicked will of men, who despise and refuse to accept the Gospel of Christ and promises of God. But in those who hear, receive, and believe in the Gospel, and take comfort in the knowledge of Christ, God works so that they come to faith and receive the Holy Spirit. As Paul says, "Faith comes from hearing" [Rom. 10:17].
What consolation do we have in Christ?
The true chief consolation. "If God is for us," says St. Paul, "who can be against us? And He who did not spare His own Son but gave Him up for us all, how will He not with Him also give us all things?"
What, then, did Christ do for us?
Christ died for us on the cross that we might live forever. He rose from the dead that we might rise with Him from all sins. He ascended into heaven, preparing for us the way to salvation. He is seated at the right hand of God, representing us before the Father, and interceding for us. This then is a great comfort for us Christians that God has given us all things with our Lord Christ, so that sin cannot accuse us, for God is He who justifies, before whom Christ is our continual Advocate and Intercessor, provided we believe in Him.
Do we have to suffer and bear the cross as well?
Although we Christians are like sheep for the slaughter and are ceaselessly attacked and persecuted by the devil, world, and tyrants, nevertheless we overcome for the sake of Him who loved us, such that no created thing in heaven or on earth can separate us from the love of God which is in Christ Jesus our Lord. On the contrary, things go as St. John says: "God is love, and while we abide in this love, God abides in us also" [John 4:16]. And so love leads us from this vale of tears into life everlasting. Amen.
Devotional reading is adapted from The Christian Year of Grace, pages 425–26 © 2014 Concordia Publishing House. All rights reserved.
Prayer
Lord God, You know all things and have promised me salvation and life with You in heaven. Give me a heart that trusts You fully. Send Your Holy Spirit to give me a strong faith when I read and hear Your promises. Take away all doubt and fear. Show me that You are the almighty God, who keeps His promises. Help me to believe with all my heart, for Jesus' sake. Amen.
Prayer is from Dear Father in Heaven: Prayers for Boys and Girls, page 57 © 1963, 1977 Concordia Publishing House. All rights reserved.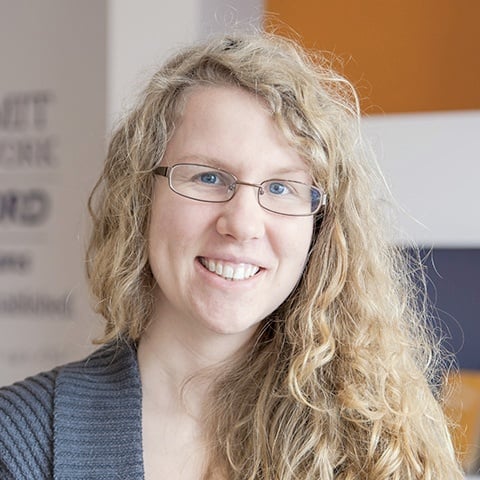 Deaconess Anna Johnson is a marketing manager at Concordia Publishing House. After graduating from the deaconess program at Concordia University Chicago, she continued her studies at the University of Colorado—Denver in education and human development. She has worked as a church youth director and served a variety of other nonprofit organizations, such as the Lutheran Mission Society of Maryland. Anna loves playing video games and drinking a hot cup of tea almost as much as she loves her cat and her husband.