We dig into the Epistle today, specifically verses 14 and 15, which emphasize that our confidence in prayer comes from the surety of Christ's promise for our salvation. Our devotion is from Teach Us to Pray.
Scripture Readings
Acts 1:12–26
Psalm 1
1 John 5:9–15
John 17:11b–19
Read the propers for today on lutherancalendar.org.
Devotional Reading
Although the urge to pray is instinctive with man, the art of praying must be learned. The man who wishes to pray properly must enter the school of prayer, in which we are all pupils till our dying day and where there is but one Schoolmaster, He whom the disciples besought, "Lord, teach us to pray."
The Lord has in Holy Scripture prescribed the fundamental requirements of His course in the school of prayer. From this source book of divine revelation we learn that the first basic principle of prayer is that it must be made in harmony with the will of God.
St. John writes regarding this point: "This is the confidence that we have toward Him, that if we ask anything according to His will He hears us" (1 John 5:14). Jesus Himself set the perfect pattern of subordinating His will to the will of God when in the Garden of Gethsemane, wrestling with the crushing burden of the sins of the world, the perspiration trickling in droplets of blood from His lordly brow, He implored His heavenly Father to remove "the cup" of suffering from Him but quickly added, "nevertheless, not My will, but yours, be done" (Luke 22:42). Moreover, in that prayer of prayers, the Lord's Prayer, our Savior taught us to pray in keeping with God's will, "Thy will be done on earth as it is in heaven."
Certainly, if we are at all intelligent beings, we must recognize the sovereignty of God in all things. We are God's creation. His supporting hand preserves us. He has redeemed us by the blood of His beloved Son. Therefore we belong to Him body and soul. We are under every moral obligation to obey and serve Him. Yet He would not have us be as bound slaves but as servants who cheerfully do His will. His will is that we be His instruments to discharge His purposes concerning us and the world in which we live. Our prayers to Him must ever, therefore, reflect His will.
We stand in relation to God, who in Christ is our heavenly Father, as children to their earthly parents. It would be stupid for children to dictate to their parents, for such action implies that children feel they know more than their parents. What is worse, it would be presumptuous for children to impose their will on their parents, for such conduct breathes an insolence born of ingratitude. Similarly our prayers to the Almighty must never take the form of dictation or even advice, for we must ever acknowledge His superior wisdom and trust His unquestioned love. The spirit of our petitions must always be: "God's will be done."
Prayer, by inference then, is not so much to ask what we wish of God as to ask what God wishes of us.
Devotional reading is adapted from Teach Us to Pray, pages 23-24 © 1961 Concordia Publishing House. All rights reserved.
Scripture quotations from the ESV® Bible (The Holy Bible, English Standard Version®), copyright © 2001 by Crossway, a publishing ministry of Good News Publishers. Used by permission. All rights reserved.
Hymn
Hymn is "Holy Spirit, Ever Dwelling," hymn 650 from Lutheran Service Book. Video © 2018 Concordia Publishing House. All rights reserved.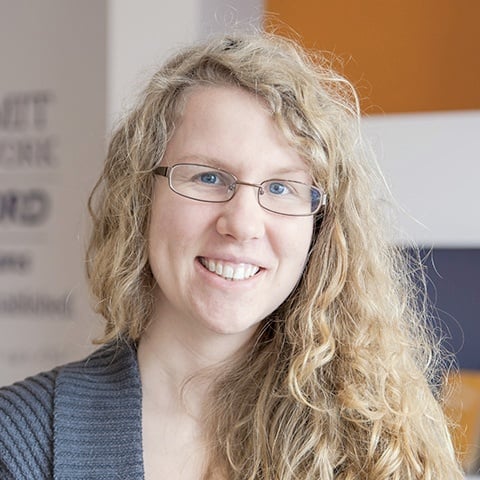 Deaconess Anna Johnson is a marketing manager at Concordia Publishing House. After graduating from the deaconess program at Concordia University Chicago, she continued her studies at the University of Colorado—Denver in education and human development. She has worked as a church youth director and served a variety of other nonprofit organizations, such as the Lutheran Mission Society of Maryland. Anna loves playing video games and drinking a hot cup of tea almost as much as she loves her cat and her husband.