The Scripture reading we focus on today for our devotion is the Gospel, and we read an excerpt from Concordia Classics: Luke.
Scripture Readings
Acts 1:1–11
Psalm 47
Ephesians 1:15–23
Luke 24:44–53
Read the propers for today on lutherancalendar.org.
Devotional Reading
V. 44: Many a time Jesus had spoken to the Apostles of the prophetic messages of the OT Scripture concerning the Messiah, which, being divine, had to be fulfilled. But how little they had understood Him! Jesus' words "when I was still with you" imply that Jesus now was not with them anymore, that is, in the old familiar way when they could see Him with their bodily eyes any time they wished, sit at table with Him, morning, noon, and evening, and even at night, if they desired, behold Him as He slept in their midst. He was still present with them, of course, but His presence was of a different nature. His visible contact with them now was not the rule but the exception.
V. 46: The words of Jesus in Luke 24:44–49 might be paraphrased: "This is what the Scriptures teach, the death and the resurrection of the Messiah and the proclamation of repentance and forgiveness of sins on the basis of His name." Could the contents of the Gospel be stated more succinctly? Is there a mightier directive for Christian preachers, teachers, and missionaries urging them to let the Cross be the center of their proclamation?
V. 48: The apostles and their fellow disciples are here given the important role of messengers proclaiming the tidings of redemption. They are to tell people what they have seen and heard.
V. 49: The promise of the Father is here described; which consists of power from on high, that is, from God. The Holy Spirit would make them strong and able to do the great work which Jesus had just mentioned—that of bearing witness of Him.
V. 52: In Jerusalem the followers of Jesus had found permanent quarters. Here, as they had been told, they were to receive the special endowment of the Holy Spirit, and this city was to become the starting point of the Christian mission. Why were they joyful? The ascension proved that Jesus' words were truthful, because He had predicted this event; furthermore, that He was truly everything He had said about Himself, and hence not a deceiver, for God would not have exalted a false prophet. Again, His ascension guaranteed that His cause would triumph in spite of all enemies, for God was on His side, the ascension constituting a stamp of divine approval on everything He had done. And finally, His ascension showed the disciples that as their Master had entered the realms of glory, so they, too, His followers, would be received there.
Devotional reading is adapted from Concordia Classics: Luke, pages 497–98, 502 © 1956, 1984 Concordia Publishing House. All rights reserved.
Hymn
Hymn is "On Christ's Ascension I Now Build," hymn 492 from Lutheran Service Book. Video © 2018 Concordia Publishing House. All rights reserved.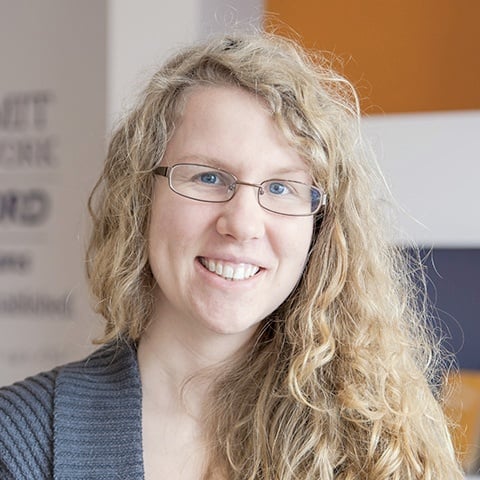 Deaconess Anna Johnson is a marketing manager at Concordia Publishing House. After graduating from the deaconess program at Concordia University Chicago, she continued her studies at the University of Colorado—Denver in education and human development. She has worked as a church youth director and served a variety of other nonprofit organizations, such as the Lutheran Mission Society of Maryland. Anna loves playing video games and drinking a hot cup of tea almost as much as she loves her cat and her husband.