Our devotion for Wednesday in Holy Week continues our Isaiah theme and comes from God Grant It.
Scripture Readings
Isaiah 62:11–63:7
Psalm 70
Romans 5:6–11
Luke 22:1–23:56 or John 13:16–38
Read the propers for today on lutherancalendar.org.
Devotional Reading
The opening words of today's text [Isaiah 62:11] inform us that this promise of salvation is intended for the time of the New Testament. What is prophesied here first took place when the apostles were alive, and it continues now until the Last Day. Jesus initially came to the world of the first century, and He will come again to judge all mankind. However, He also comes daily to enter the hearts of the faithful. It is this coming that is spoken of here by the prophet Isaiah.
"Behold, your salvation comes!" What a mighty and joyful invitation for each of us! Anyone who hears God's Word is visited and called by the Savior. Therefore, even the poor individual should rejoice. No one should consider himself too small, too lowly, too despised. Man looks on the outward appearance of a person, considering those of humble station to be insignificant. Such an attitude soon causes the poor and miserable to lose their human joy, and they can never hope to entertain a wealthy and distinguished person as their houseguest. But Jesus is not like that. It is the house of the heart the Savior wants to visit, and the heart of a poor man is as dear to Him as that of a king. Simple or wise, poor or rich, miserable or happy, lowly or grand—it is all the same to Jesus. In fact, the more lowly a person is in his own eyes, the more Jesus will desire to reside with him. Therefore, the poor man, too, should rejoice: "Behold, your salvation comes!"
For those of you who have, until now, loved sin more than Christ and His Word, do not think that Jesus will pass you by. Do not add to your sins with despair and doubt. The words "Behold, your salvation comes!" are also intended for you. Your sins in no way hinder Jesus from coming to you, for He is the Savior and the Friend of sinners. In fact, He earnestly seeks after sinners as for the lost lamb in the fold of one hundred. If you recognize yourself as lost, He wants to find you, too. Oh, believe it and rejoice!
There are also those who say: "Jesus was once in my heart, but I have lost Him again. I have cast Him out by my sins. I have sunk back into the cares and desires of the world, and there I must stay. Jesus has already often returned to me, but I told Him to go away, and now, I fear, He is eternally gone from me." Poor man, know this: Jesus does not tire of returning to the house of your heart. You have only to say: "Come, Jesus, again to me. Behold, my heart stands open to You." How quickly will your groanings be heard! It is also to you that Isaiah speaks the words, "Behold, your salvation comes!"
Devotional reading is from God Grant It, pages 44–46 © 2006 Concordia Publishing House. All rights reserved.
Prayer
Lord Jesus Christ, through Your shameful death on the cross You embraced the guilt of our sin and atoned for our iniquities. Forgive us. Assure us that You have cleansed us of our guilt and taken away our shame that we may rejoice in the freedom of sins forgiven and in Your everlasting peace; even as You live and reign with the Father and the Holy Spirit, one God, now and forever. Amen.
Prayer is adapted from Pastoral Care Companion, page 312 © 2007 Concordia Publishing House. All rights reserved.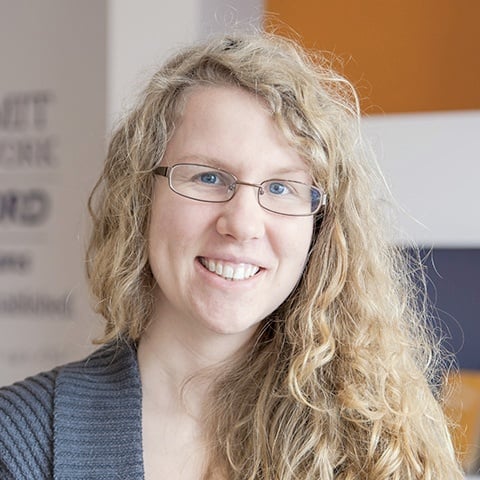 Deaconess Anna Johnson is a marketing manager at Concordia Publishing House. After graduating from the deaconess program at Concordia University Chicago, she continued her studies at the University of Colorado—Denver in education and human development. She has worked as a church youth director and served a variety of other nonprofit organizations, such as the Lutheran Mission Society of Maryland. Anna loves playing video games and drinking a hot cup of tea almost as much as she loves her cat and her husband.