Our focus for today's devotion is the Epistle, and we read an excerpt from Concordia Commentary: Hebrews.
Scripture Readings
1 Samuel 1:21–28
Psalm 84
Hebrews 2:14–18
Luke 2:22–40
Read the propers for today on lutherancalendar.org.
Introduction
On this day in the Church Year, we remember when Jesus' earthly parents brought Him to the temple as a baby. Mary and Joseph offered sacrifices to God according to the custom of the Law. But we no longer have to give sacrifices to God because His Son made full atonement for our sins on the cross. Jesus Christ is true God and true man, our great and merciful High Priest.
Devotional Reading
The connection between the death of Jesus and his ongoing work "to atone" (2:17) is best understood by comparison and contrast with the work of the high priest in the Divine Service at the tabernacle. . . . As High Priest Jesus reverses that ritual process. Since he is without sin, he has no need to make atonement for himself, so he first offers himself up to God in his ordination as High Priest and removes the sins of the people by his death (Heb 7:26–27; 9:27–28). Then in his exaltation he passes through the heavens (4:14) and enters the heavenly sanctuary with his blood in order to appear before God on behalf of all people (6:19–20; 9:24–26). He does not just stand before God's heavenly throne every now and then, but sits with him there permanently in the heavenly sanctuary (8:1; 10:12). There he now liturgizes on behalf of his brothers as the mediator of the new covenant (8:1–6); there he provides pardon for the sins (2:17) by interceding on their behalf (7:20–25) and cleansing their conscience with his blood (9:11–14), the blood that speaks forgiveness to them (12:24). As a result of that ministry his brothers can now approach the heavenly throne to receive mercy and grace from God himself (4:14–16). Their service is well-pleasing to God (11:6; 12:28; 13:16) because Jesus now pardons and purges them with his blood (9:14, 22; 10:18).
In 2:18 the author explains why it was proper that God made Jesus perfect as his High Priest through the death that he suffered (2:10) and why he had to be made like his brothers in every way (2:17). On the one hand, Jesus himself was fully "tested" by what he "suffered." That left its mark on him and shaped his sense of compassion for his brothers. His testing culminated in his death, which was his supreme trial, the ultimate test of his faithful obedience to God's will, and his supreme temptation, the temptation to disobey God's will by avoiding death as the way to salvation (5:7–9). On the other hand, "having been tested" (πειρασθείς, an aorist passive participle) so thoroughly, "he has the power" (δύναται, a present indicative), the capacity, to help "those who are being tested" (τοῖς πειραζομένοις, a present passive participle) here on earth. The contrast here in the use of tenses is significant. The testing of Jesus, which was successfully completed by his willing surrender to death, benefits "those who are [now] being tested," whether it be by unbelief (3:7–9) or by persecution (10:32–34) or by sin (12:4). The capacity for sympathy that he gained from sharing fully in human weakness and suffering gives him the ability to graciously "help" people in their suffering. He grants sensitive help instead of burdening them with greater demands. He understands their weaknesses, since he himself has experienced the full extent of human weakness (4:15). Thus the kinship of Jesus with his brothers includes his ongoing involvement with them in temptation. His own experience of temptation and suffering equips him to intercede on their behalf with sympathy and compassion (4:15–16; 7:25). By virtue of his suffering, God's Son has become a truly merciful High Priest.
Devotional reading is from Concordia Commentary: Hebrews, pages 141–43 © 2017 Concordia Publishing House. All rights reserved.
Hymn
O Lord, now let Your servant
Depart in heav'nly peace,
For I have seen the glory
Of Your redeeming grace:
A light to lead the Gentiles
Unto Your holy hill,
The glory of Your people,
Your chosen Israel.
Hymn text is the Nunc Dimittis, stanza 1, in Lutheran Service Book, Divine Service, Setting One, page 211 © 2006 Concordia Publishing House. All rights reserved.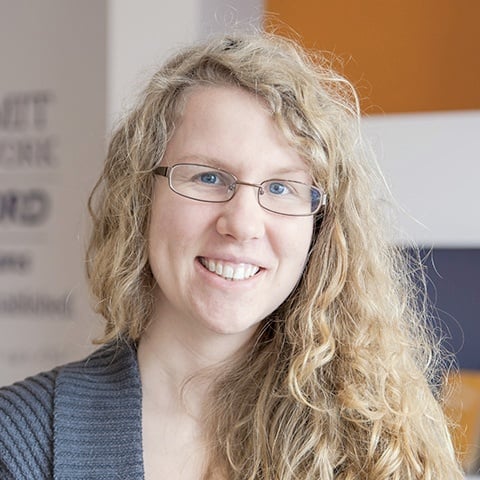 Deaconess Anna Johnson is a marketing manager at Concordia Publishing House. After graduating from the deaconess program at Concordia University Chicago, she continued her studies at the University of Colorado—Denver in education and human development. She has worked as a church youth director and served a variety of other nonprofit organizations, such as the Lutheran Mission Society of Maryland. Anna loves playing video games and drinking a hot cup of tea almost as much as she loves her cat and her husband.