Today's devotion is about the Gospel of the day and is from The Christian Year of Grace.
Scripture Readings
Isaiah 66:1–2
Psalm 134
Acts 1:15–26
Matthew 11:25–30
Read the propers for today on lutherancalendar.org.
Introduction
In the Gospel for today, Jesus invites us to take up His yoke, which is easy, and His burden, which is light. Christ fulfilled the heavy load of the Law perfectly and lifts the weight of sin off our shoulders. In exchange, He gives us the light burden of the Gospel, namely, forgiveness and new life.
Devotional Reading
25. Who are the weary and burdened?
None other than those who sense and perceive their sins, are afraid of God's wrath, death, and hell, and for this reason have a troubled conscience, and find in themselves no work or merit that can help them, but are eager for help. It is to these that Christ calls, saying, as it were, "I do not call to heinous, intentional sinners who heed neither God nor man, nor to vain imaginers, the worldly wise, hypocrites, and works-righteous, who know other ways up to heaven (they are not of My fold, nor may they be). I seek only the weary, the burdened, the poor, the lowly, the heavy in heart, and the broken in conscience, who are in over their ears with sin, weighed down by God's wrath, and terrified of death and hell, and yet long with all their heart to be comforted. It is these that I seek, it is to these that I call. These are My dear children."
26. What news does Christ give the weary?
He says, "Take up My yoke and learn from Me, for I am meek and humble of heart, and you will find rest for your souls. For My yoke is easy and My burden is light." In other words, He says, "I see that you are broken and tormented by the teaching of Pharisees, the commandments of men, and the works of the Law, that you are eager to be rid of the unbearable burden and the weight of sin (with which your conscience is burdened). And indeed, you will accomplish nothing, your situation will only grow worse, and you will be like the woman who suffered at the hand of many physicians, and wasted all her possessions in doing so, and yet it did not help (Mark 5 [:26]). So come to Me. I will take away from you the heavy burden and weight of the Law, of sin, and of an evil conscience, and will lay on you the light burden of the Gospel that abounds in grace; I will share with you the forgiveness of sins, and give you, as My dear children, eternal life. Learn from Me, for I am meek and humble of heart, and you will find rest for your soul. Do not be troubled at Me. I will not lay many laws on you like Moses, nor condemn you to hell like the Pharisees. Indeed, why would you be troubled? I am meek and humble of heart. I am not frightening like Moses. I do not stone anyone or put anyone to death, nor do I teach heavy commandments, but rather pure grace. I offer all men forgiveness of sins and eternal life. Furthermore, I am humble of heart. I am not eager to let any poor sinner depart from Me uncomforted. And although as Lord of lords I would be right to deal strictly with them, I do not do so. I receive sinners graciously, and even become their servant, and serve them with all that I have. I redeem them from eternal death with My precious blood, and give them heaven so that they can bear My yoke."
Devotional reading is from The Christian Year of Grace, pages 399–400 © 2014 Concordia Publishing House. All rights reserved.
Hymn
Entrust your days and burdens
To God's most loving hand;
He cares for you while ruling
The sky, the sea, the land.
For He who guides the tempests
Along their thund'rous ways
Will find for you a pathway
And guide you all your days.
Hymn text is from "Entrust Your Days and Burdens," stanza 1 © 1982 Concordia Publishing House. All rights reserved.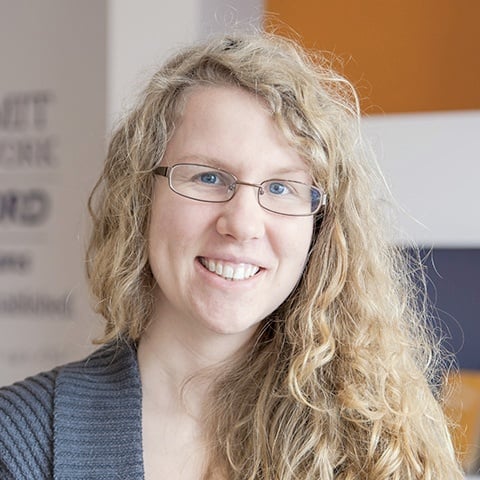 Deaconess Anna Johnson is a marketing manager at Concordia Publishing House. After graduating from the deaconess program at Concordia University Chicago, she continued her studies at the University of Colorado—Denver in education and human development. She has worked as a church youth director and served a variety of other nonprofit organizations, such as the Lutheran Mission Society of Maryland. Anna loves playing video games and drinking a hot cup of tea almost as much as she loves her cat and her husband.