On today's Feast of Christ, we focus on the Old Testament Reading and take a devotion from Blessed: God's Gift of Love.
Scripture Readings
Numbers 6:22–27
Psalm 8
Galatians 3:23–29
Luke 2:21
Read the propers for today on lutherancalendar.org.
Introduction
In our Old Testament Reading, we remember God's blessing for those who bear His name. We also remember the day our Lord Jesus received His name, which was first spoken of by the angel Gabriel (Luke 1:31). Let us give thanks for Jesus, the One who comes with great blessing to save us from our sins.
Devotional Reading
All three verses of Numbers 6:24–26 commence with a general expression of God's favor and end with a request for a somewhat more concrete benefit. The initial phrase is the most general: it is an all-inclusive type of petition. In the next, God making His face shine on someone denotes God displaying His favor (hesed) and attention toward him by acting on His behalf (Psalm 31:16; 80:3, 7, 19, where God delivers persons from distress). The third refers back to previous lines, almost referencing a smile, with peace dependent upon God's keeping.
Numbers 6:27 describes the effect the Benediction will have: "They shall put My name upon the people of Israel, and I will bless them." As Christians, we continue to use this blessing in confidence because God has placed His name upon us through Baptism. He has made us spiritual heirs of Israel and even joined us with His sole heir, Jesus Christ.
The priests of old were authorized to bless the people, and now pastors, too, bless those under their pastoral care. They put the name of God on His people. They set the Lord's Table. They tend the flock that the Lord prospers. They are to visit the sick and tend the guilty or shamed with the favor of God, who sees them in their need.
Because our God is the triune God, we can consider the blessings in the three parts of the creeds: the Father's created and sustaining gifts, the Son's salvific work, and the Spirit's call through the Gospel into the communion of saints, forgiveness of sins, resurrection of the body, and the life everlasting. Altogether, as revealed by Scripture, they are gifts of gracious, unearned blessing, upholding the incarnation and the new creation to come, expressing the totality of God's favor.
The Father continues to knit life and send rain. He sends us His Son, the Bread of heaven, as well as our daily bread. Christ, as our Mediator, intercedes for us with God the Father and brings us God's forgiveness, favor, and blessing. And, as Christ continues to send us His emissaries and servants, the Holy Spirit keeps us in His Word that we may trust His promises.
As God continues to create new hearts, even in dark times, we may give thanks for our daily bread, whether it is a lot or a little. We may ask His blessing that His creation may thrive. We can embrace life despite the costs, growing pains, and struggles of longevity. We can live in thankfulness and praise as we live by faith and not by sight.
Prayer
Almighty God, Your Word raises up people for Yourself and creation, and You send Your Word that You may grant infinite blessing. You come to us with blessing through a virgin's womb and a Father's love, by Your promise and benediction, in good times and in bad, and death shall never part us. Look upon us and all nations with Your favor and give us Your peace. Amen.
Devotional reading and prayer are adapted from Blessed: God's Gift of Love, pages 131–33 © 2016 Concordia Publishing House. All rights reserved.
Scripture quotations are from the ESV® Bible (The Holy Bible, English Standard Version®), copyright © 2001 by Crossway, a publishing ministry of Good News Publishers. Used by permission. All rights reserved.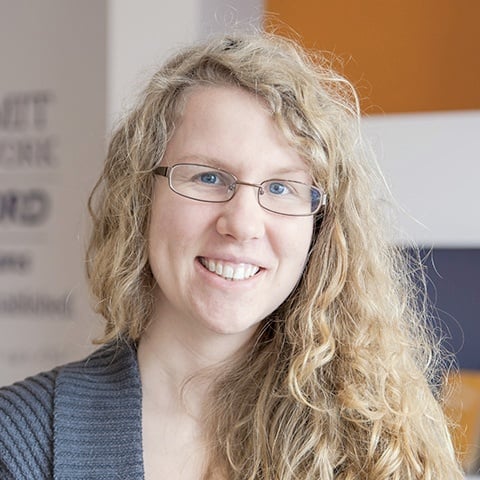 Deaconess Anna Johnson is a marketing manager at Concordia Publishing House. After graduating from the deaconess program at Concordia University Chicago, she continued her studies at the University of Colorado—Denver in education and human development. She has worked as a church youth director and served a variety of other nonprofit organizations, such as the Lutheran Mission Society of Maryland. Anna loves playing video games and drinking a hot cup of tea almost as much as she loves her cat and her husband.