For the feast of St. Thomas, we reflect on the day's Gospel, and our devotional reading comes from the Arch Book Doubting Thomas.
Scripture Readings
Judges 6:36–40
Psalm 136:1–4
Ephesians 4:7, 11–16
John 20:24–29
Read the propers for today on lutherancalendar.org.
Introduction
We can all see ourselves in Thomas when we read of his doubting Jesus' resurrection. But we also see the kindness with which Jesus dealt with Thomas despite his sin. Whenever we stumble in our faith, God deals with us kindly too—so kindly that He covers even our sins with Jesus' blood and forgives all our transgressions.
Devotional Reading
The story of "doubting" Thomas is well known. But Thomas was also an intensely loyal and honest disciple. When Jesus, after the death of Lazarus, announced He was returning to Bethany, to the home of Mary and Martha, the disciples became worried and reminded their Lord that the Jews at Jerusalem had recently tried to kill Him. In an expression of courage and devotion, Thomas urged his brothers to follow Jesus "that we might die with Him."
On the night He was betrayed, Christ told the disciples, "You know the way to where I am going" (John 14:4). Only Thomas was humble enough and honest enough to admit his ignorance of Christ's meaning.
We do not know where Thomas was on that first Easter, but Jesus knew of Thomas' doubts. When He appeared to His disciples eight days later, He turned to Thomas and offered to provide the proof Thomas demanded. Thomas' confession "my Lord and my God" is one that we as believers must also make. Christ has earned for us perfect redemption, and at His name "every knee should bow, in heaven and on earth and under the earth, and every tongue confess that Jesus Christ is Lord" (Phil. 2:10–11).
Devotional reading is adapted from the Arch Book Doubting Thomas, page 32 © 1981 Concordia Publishing House. All rights reserved.
Scripture quotations are from the ESV® Bible (The Holy Bible, English Standard Version®), copyright © 2001 by Crossway, a publishing ministry of Good News Publishers. Used by permission. All rights reserved.
Hymn
All praise, O Lord, for Thomas,
Whose short-lived doubtings prove
Your perfect twofold nature,
The fullness of Your love.
To all who live with questions
A steadfast faith afford;
And grant us grace to know You,
True man, yet God and Lord.
Hymn text is from LSB 517:6.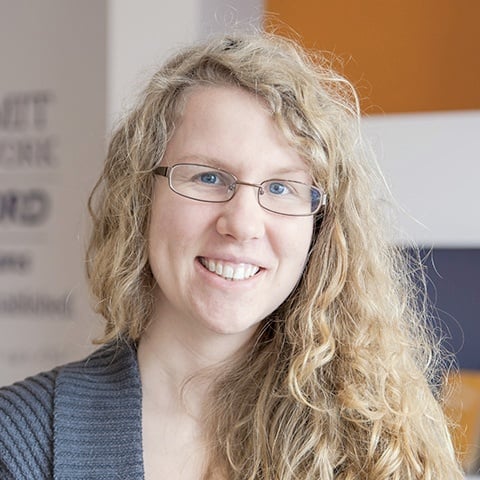 Deaconess Anna Johnson is a marketing manager at Concordia Publishing House. After graduating from the deaconess program at Concordia University Chicago, she continued her studies at the University of Colorado—Denver in education and human development. She has worked as a church youth director and served a variety of other nonprofit organizations, such as the Lutheran Mission Society of Maryland. Anna loves playing video games and drinking a hot cup of tea almost as much as she loves her cat and her husband.