In our devotion today, we remember the babies Herod slaughtered after Joseph, Mary, and the young Jesus fled to Egypt, and we read an excerpt from Living with Dying: Blessings and Prayers for Those Who Grieve.
Scripture Readings
Jeremiah 31:15–17
Psalm 54
Revelation 14:1–5
Matthew 2:13–18
Read the propers for today on lutherancalendar.org.
Introduction
God is no stranger to grief. He watched His Son die on the cross, and He walks with us when we lose loved ones as well. When we mourn, we can look to the cross and to the empty tomb. In His resurrection, Jesus defeated death! All who are marked by Jesus' redeeming blood will be with Him for all eternity.
Devotional Reading
If, because of Christ, death is such a blessed event, should Christians mourn?
Dying people instruct their families: "Do not cry for me. Do not be sad." The sentiment is understandable—the dying do not want to hurt their family or make them sad, and they want to give their family confidence that they will be in a better place. But death is sad. It hurts. The trouble with the injunction on crying is that it can make things worse. You feel sad because your friend died, and then you feel sad because you were told not to be.
Death is still our enemy. Even Jesus wept when He heard that His friend Lazarus was dead, and Jesus knew that He would raise Lazarus from the dead. The shortest verse in the Bible tells us about Jesus' tears over death: "Jesus wept" (John 11:35). So should we. We mourn death; we are sad when our loved ones die. There is no shame in our suffering.
But we must remember that death is still defeated. We are not given over to despair. We mourn with joy. We cry with laughter. Our tears are mixed with hope. In the shadow of the grave, we sing of life eternal. In the midst of death, we confess the resurrection. We mourn with hope.
"We do not want you to be uninformed, brothers, about those who are asleep, that you may not grieve as others do who have no hope. For since we believe that Jesus died and rose again, even so, through Jesus, God will bring with Him those who have fallen asleep" (1 Thessalonians 4:13–14).
Prayer
You alone, O Lord, make the decision of life and death, reminding us that You are the one who holds our life in Your hands. By this knowledge teach us holy fear of You, to repent of our sin, and to worship You in humble trust. But especially make known to us through Your servants the meritorious sufferings and death of Your Son, Jesus Christ, by whom the effect of death is cancelled. You take away, O Lord, because of our sin, but You give life because of Christ. Blessed be Your name. Keep us ever confident in Jesus through our Baptism and His holy body and blood, that we may depart this vale of tears and enter into Your heavenly kingdom. Amen.
Devotional reading and prayer are from Living with Dying: Blessings and Prayers for Those Who Grieve, pages 35–36, 199–200 © 2012 Concordia Publishing House. All rights reserved.
Scripture quotations are from the ESV® Bible (The Holy Bible, English Standard Version®), copyright © 2001 by Crossway, a publishing ministry of Good News Publishers. Used by permission. All rights reserved.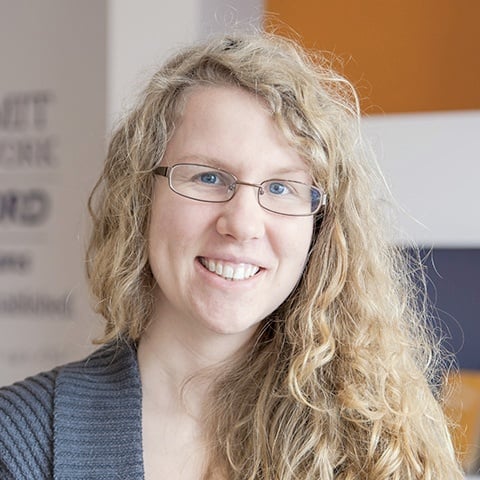 Deaconess Anna Johnson is a marketing manager at Concordia Publishing House. After graduating from the deaconess program at Concordia University Chicago, she continued her studies at the University of Colorado—Denver in education and human development. She has worked as a church youth director and served a variety of other nonprofit organizations, such as the Lutheran Mission Society of Maryland. Anna loves playing video games and drinking a hot cup of tea almost as much as she loves her cat and her husband.