We focus on the reading from Revelation today and take our devotion from The Christian Year of Grace.
Scripture Readings

Revelation 7:2–17
Psalm 149
1 John 3:1–3
Matthew 5:1–12
Read the propers for today on lutherancalendar.org.
Introduction
Our devotional reading looks at Revelation 7:2–17, which reminds us the saints have been washed by Jesus' blood and are therefore forgiven all their sins. As we mourn those saints who are no longer with us, we can give thanks that they are at peace, eternally with our heavenly Father. We can look with joy and excitement toward the day when Jesus will return, the dead will be raised, and all creation will be restored.
Devotional Reading
1. What does this Epistle show us?
Three things: First, one good angel is set against four harmful angels, that we might see that some will always arise and by false doctrine and sects lead the church astray, yet not prevail against her, as Christ says in Matthew 16 [:18]. Second, although false teachers will deceive many men and lead them astray, they will do no harm to the servants of God, who have been sealed by the angels of God and destined for salvation. Third, the saved and elect children of God will praise, worship, and give thanks to God forever. This lesson, moreover, is a general picture of the church with regard to the certain number of the elect, which will be gathered together from both the Jews and the Gentiles, for whose sake God delays His last judgment.
2. What does angel mean?
Angel is a word that may be interpreted in a positive or negative sense. For Christ is referred to by the prophet Malachi [3:1] as the "Angel of the covenant," who here seals the elect. On the other hand, Satan is also called an angel, as we see in Paul: "There was given to me a stake in the flesh, namely, the angel of Satan, to strike me with fists" (2 Cor. 12 [:7]).
3. Why does the angel ascend from the rising of the sun?
The sun signifies Christ, who sends His angels, that is, His preachers, with the sign of the living God, that is, with His Holy Gospel, to call and cry out with a loud voice, that is, to confess publicly the truth of God, and to stand against the harmful angels, the false prophets and teachers of works lest they should hinder the number of the elect children of God.
4. How many are sealed?
144,000. This number refers to all who believe in Christ from every family and tribe of the children of Israel.
5. What is signified by the white garments that they wear?
Nothing other than the knowledge of Christ in pure faith.
6. What is signified by the palms in their hands?
Nothing other than that they have overcome their enemies through Christ, and from now on will have eternal peace in their conscience. This is why they fall down with the elders and the four living creatures, that is, with the preachers and teachers of the Gospel, before the throne of Christ, and worship Him as true God, and give Him thanks for all His benefits.
7. What words do they use to give Him thanks?
They praise and thank God with exceptional words that we, too, may use in our prayer, praise, and thanksgiving: "Blessing and glory, wisdom and thanks, and honor and power and might be to our God forever and ever. Amen" [Rev. 7:12].
Devotional reading is from The Christian Year of Grace, page 452 © 2014 Concordia Publishing House. All rights reserved.
Hymn
Video © 2017 Concordia Publishing House.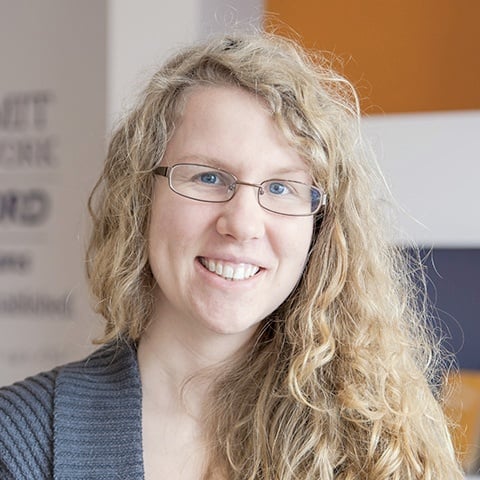 Deaconess Anna Johnson is a marketing manager at Concordia Publishing House. After graduating from the deaconess program at Concordia University Chicago, she continued her studies at the University of Colorado—Denver in education and human development. She has worked as a church youth director and served a variety of other nonprofit organizations, such as the Lutheran Mission Society of Maryland. Anna loves playing video games and drinking a hot cup of tea almost as much as she loves her cat and her husband.