The focus for today's devotion is the Isaiah reading, and we read an excerpt from Concordia Commentary: Isaiah 40–55.
Scripture Readings
Isaiah 55:1–5
Psalm 136:1–26
Romans 9:1–13
Matthew 14:13–21
Read the propers for today on lutherancalendar.org.
Introduction
Through Jesus' death and resurrection, God secured His promise of making David's kingdom an everlasting one full of God's witnesses. As those who have been redeemed by Jesus' blood, we too become members of this kingdom that has no end.
Devotional Reading
At the Last Supper, when Jesus says to his disciples in the Upper Room that he will not drink wine again until he drinks it anew in the Father's kingdom (Mt 26:29), he may be referring to the meal described here by Isaiah. After the Servant's suffering (Is 52:13–53:12), the feast is ready (55:1–3). There is no monetary price for admission to the Holy Supper, only faith in the words of institution and discernment of Christ's true body and blood (1 Cor 11:27–29), given and shed for the forgiveness of sins.
The redeemed people are not only invited to the banquet, but they are also called to be witnesses (Is 55:4–5). Given their former idolatry and consequent blindness and deafness (42:18–19), this exceeds all expectations. "How great is the love the Father has given to us!" (1 Jn 3:1).
Yahweh relies heavily on subversion in Is 55:1–5 and signals his rhetorical strategy with the first word . . . calling for our attention. Next, as Vendor, he advertises his commodity: "all who are thirsty, come to the waters." Immediately he makes it known that the penniless are his customers and that the water, grain, wine, and milk are cost-free (55:1). If we expect that good money will buy us nourishing food, he announces just the opposite (55:2). If life is to "delight yourself in rich food," we are to listen well and forget all notions of purchase and expense. This subversive strategy is signaled . . . four times in 55:1–2 ("without," "without," "on what is not," "for that which does not"). Implicit in its meaning is the reappraisal of what seems to be as what is not (cf. 1 Cor 1:28).
The most revolutionary notion, however, is that Yahweh will renew the Davidic covenant with his people, applying to them his "faithful covenant mercies." The subversion is greater than it first appears when we recognize that what Yahweh singles out about David—that he made him and his house a witness to the nations and a leader and commander of peoples (55:4)—is now becoming a characteristic of those who once were deaf and blind through idolatry. Yahweh's covenant love . . . (55:3) endures forever!
Devotional reading is from Concordia Commentary: Isaiah 40–55, page 659 © 2011 Concordia Publishing House. All rights reserved.
Scripture quotations are from the ESV® Bible (The Holy Bible, English Standard Version®), copyright © 2001 by Crossway, a publishing ministry of Good News Publishers. Used by permission. All rights reserved.
Hymn
Hymn is "O Living Bread from Heaven," hymn 642 from Lutheran Service Book. Video © 2017 Concordia Publishing House. All rights reserved.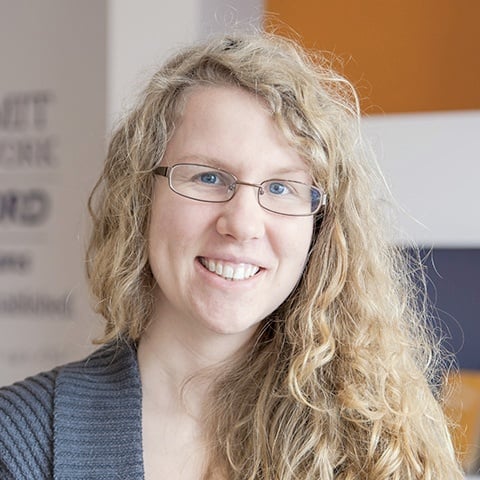 Deaconess Anna Johnson is a marketing manager at Concordia Publishing House. After graduating from the deaconess program at Concordia University Chicago, she continued her studies at the University of Colorado—Denver in education and human development. She has worked as a church youth director and served a variety of other nonprofit organizations, such as the Lutheran Mission Society of Maryland. Anna loves playing video games and drinking a hot cup of tea almost as much as she loves her cat and her husband.