Our focus for today is on the Romans text, and we read a devotion from The Lutheran Study Bible.
Scripture Readings
Isaiah 51:1–6
Psalm 138
Romans 11:33—12:8
Matthew 16:13–20
Read the propers for today on lutherancalendar.org.
Introduction
God sacrificed His only begotten Son for us in order to give us eternal life! In grateful response to this precious gift, each of us has the opportunity to serve our brothers and sisters in Christ, according to the gifts God has given us.
Devotional Reading
In 12:1, Paul uses the Greek term oiktirmon to move the Roman Christians to active care for one another. This term is plural: "God's mercies." In chs 1–11, Paul lists the incredible acts of kindness God had performed for His people and continued to perform: choosing the patriarchs, rescuing Israel from Egypt, preserving a remnant of believers, and saving both Jew and Gentile through Christ. Paul reminds his readers that God continually has mercy on His people.
The Roman Christians would have immediately recognized oiktirmon from the Psalms, which they sang when they gathered for worship. The Psalms of the Greek Old Testament (Septuagint) use this word repeatedly to describe the surpassing loving-kindnesses and graces of God.
Most likely, the Roman Christians followed the Jewish prayer custom of requesting God's mercies. When the Romans gathered for prayer and Paul's new Letter was read to them, they would have heard 12:1 in this context. After asking God for His mercies, the apostle's Letter would encourage them—on the basis of those mercies—to sacrifice their lives to the Lord. Rather than intimidating the congregation with the Law, Paul seeks to move his hearers by the mercies of the Gospel. . . .
Once the Gospel transforms us, God calls us to greater service. We serve the Lord as He enables us. Each member of the Body of Christ serves with his or her particular gift or gifts.
An unfortunate concern that plagues many churches is that a handful of people usually ends up doing much of the work. Three problems contribute to this situation. First, many people fail to recognize that God wants them to actively serve in the congregation. Second, pride and impatience on the part of some congregation members easily discourages others from serving. People stay at home because they feel that their service is neither needed nor appreciated. Third, most of us keep ourselves too busy. We fill our time with things that do not encourage us or anyone else in the faith. How easily we slip back into the ruts!
As you consider your pattern of life and the pattern in your congregation, remember the mercies of God rather than focusing on the Law. God's Law, though it is holy, righteous, and true, will never properly motivate you or the people around you. God does not want you to conform. He wants to transform you in view of His mercies.
As a Christian, only the mercies of God can properly motivate you to genuine service. When discouraged, certainly remember what God says in His Law. But more important, look for His mercies in your Bible readings, in the services of your congregation, and in your day-to-day life. You are God's precious child. He has given the life of His Son, Jesus, for your salvation. He continues to bless and sustain you each day. Even now, He prepares a place for you in His joyous presence. Therefore, serve willingly—in view of His mercies.
Devotional reading is from The Lutheran Study Bible, page 1934 © 2009 Concordia Publishing House. All rights reserved.
Hymn
Hymn is "Built on the Rock," hymn 645 from Lutheran Service Book. Video © 2017 Concordia Publishing House. All rights reserved.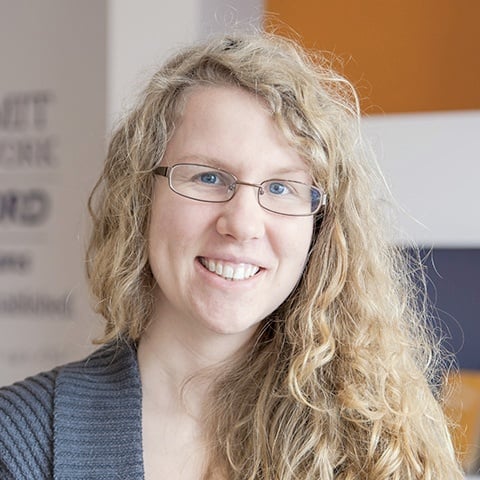 Deaconess Anna Johnson is a marketing manager at Concordia Publishing House. After graduating from the deaconess program at Concordia University Chicago, she continued her studies at the University of Colorado—Denver in education and human development. She has worked as a church youth director and served a variety of other nonprofit organizations, such as the Lutheran Mission Society of Maryland. Anna loves playing video games and drinking a hot cup of tea almost as much as she loves her cat and her husband.