Our celebration today is for St. Mary, the Mother of Our Lord, and we read a devotion from Sermons for Feasts, Festivals, and Occasions: Selections from Concordia Pulpit Resources.
Scripture Readings
Isaiah 61:7–11
Psalm 45:10–17
Galatians 4:4–7
Luke 1:39–55
Read the propers for today on lutherancalendar.org.
Introduction
Though Mary was an insignificant young woman in a small town, God chose her to be the mother of His Son and gave her the strength to endure many hardships. He helped her trust His promise that she would conceive in her virgin womb, and He gave her the faith to believe that Jesus would rise from the dead after His crucifixion. May God work such humble, trusting faith in our hearts as He did in Mary's.
Devotional Reading
There is much mystery about Mary. . . . We do not know if she was short or tall, had dark or light hair, or what her family life was like when she was growing up. Reliable tradition portrays her as a young girl who attended her daily duties in the little village of Nazareth. . . . We do know a little of her family history. She could trace her heritage back to David, one of Israel's greatest kings. By the time of Mary's life, hard times had come to that royal family. The tree of the line of David had been reduced to little more than a stump. Other families had taken leadership among God's chosen people.
It seemed as though God's promises, that the Messiah would come from the family of David, could not possibly find fulfillment. But God remembers His promises. In His mysterious way, at the right time, He chose Mary to be the mother of Jesus, the Christ. It is a mysterious choice, but a blessed one. . . . God's surprising announcement, brought by the angel Gabriel, came to Mary, an ordinary girl in a tiny, hill country village. And though she was amazed by the angel's word, without hesitation she agreed to fulfill the role of servant that has distinguished her for all generations.
In that willingness to serve God, Mary is an example to all Christians. Her obedience to God's calling at times brought her great sorrow and loneliness, but she accepted that as part of the service she was called upon to perform. Sometimes a task to which God calls us, though not as momentous as that of Mary's, may bring us disappointment and frustration. Still, we are called to echo her simple words of willing obedience and devotion: "I am the servant of the Lord." It is a great blessing to serve the Lord. . . .
In Mary's song, she uses words of praise not for herself but for God. "My soul magnifies the Lord," she sings, "and my spirit rejoices in God my Savior" (vv. 46–47). . . . Throughout her life, Mary defers to her Son, Jesus, her Savior and ours. She brings her concerns to Him at the wedding at Cana and at other times. She puts the care of her life in His hands, accepting His provision for her in His word from the cross. And, as we see her for the final time in the Book of Acts, she joins the disciples and the women in the Upper Room in bringing her prayers to the ascended Lord. Mary had come to understand that it was through her Son's suffering and death for the sins of all people that God's promised salvation is found. And Mary knew the proper life-long response of being redeemed by God: she magnifies the Lord. . . .
As we take the special opportunity this day affords us in the life of the Church, we can bless God for the virgin mother of our Lord Jesus. Through Him the gracious and mysterious plan of salvation was accomplished. Remembering God's goodness and mercy, we join in magnifying His holy name, joyfully singing with Mary, "My soul magnifies the Lord" (v. 46)!
Devotional reading is from Sermons for Feasts, Festivals, and Occasions: Selections from Concordia Pulpit Resources, pages 52–54 © 2008 Concordia Publishing House. All rights reserved.
Prayer (Luke 1:46, 50)
My soul magnifies the Lord,
and my spirit rejoices in God my Savior,
for he has looked on the humble estate of his servant. . . .
And his mercy is for those who fear him
from generation to generation.
Scripture quotations are from the ESV® Bible (The Holy Bible, English Standard Version®), copyright © 2001 by Crossway, a publishing ministry of Good News Publishers. Used by permission. All rights reserved.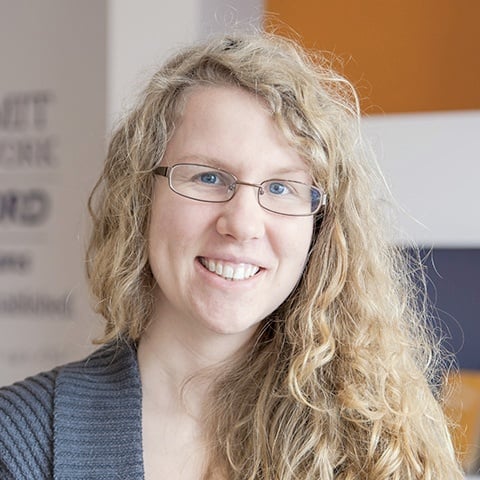 Deaconess Anna Johnson is a marketing manager at Concordia Publishing House. After graduating from the deaconess program at Concordia University Chicago, she continued her studies at the University of Colorado—Denver in education and human development. She has worked as a church youth director and served a variety of other nonprofit organizations, such as the Lutheran Mission Society of Maryland. Anna loves playing video games and drinking a hot cup of tea almost as much as she loves her cat and her husband.