Today, we read a devotion about the Romans reading taken from Today's Light, Vol. 20, No. 3.
Scripture Readings
Zechariah 9:9–12
Psalm 145:1–14
Romans 7:14–25a
Matthew 11:25–30
Read the propers for today on lutherancalendar.org.
Introduction
How weary and discouraged we can become battling against our sinful nature. But we take heart in knowing that through His Son's blood, God forgives every sin we commit. With patience and joy, we look forward to our Lord's coming again, when sin and death will be no more.
Devotional Reading
When we existed in the spiritual state of death, we didn't want to obey God. In fact, we enjoyed sin, partly for the pleasure of rebellion, of defying the Law. Like teens who drink beer or smoke cigarettes mostly because Mom or Dad wouldn't approve, we enjoyed the feeling of defiance.
But now that we belong to Christ, now that we are joined to Him by grace in our Baptism, our attitude toward sin has changed. As sin grieves Christ, so it grieves us. We carry the very Spirit of Christ within us and thus also the desire for Christlike love and obedience.
Listen to the anguish in Paul's tone as he describes his battle with sin in 7:15–20. One sentence sums it up:
For I do not do the good I want, but the evil I do not want is what I keep on doing. (7:19)
If the great apostle Paul struggled with sin that still clung to his flesh, so will all God's people. But—and this is key—the Holy Spirit is at work in us, beating back sin's power. We do not battle alone. In fact, our contrition, our sorrow, at our failure to obey God is itself a sure sign of the Spirit's work.
Who will deliver us? "Thanks be to God through Jesus Christ our Lord" (7:25)!
Devotional reading is from Today's Light, Vol. 20, No. 3, page 68 © 1999, 2003, 2007, 2011, 2015 Concordia Publishing House. All rights reserved.
Hymn
Hymn is "Come unto Me, Ye Weary," hymn 684 from Lutheran Service Book. Video © 2017 Concordia Publishing House. All rights reserved.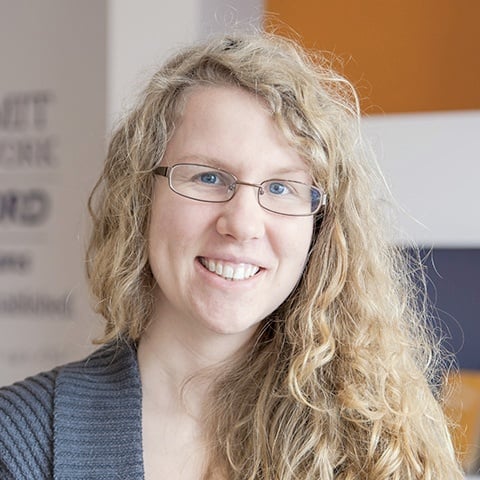 Deaconess Anna Johnson is a marketing manager at Concordia Publishing House. After graduating from the deaconess program at Concordia University Chicago, she continued her studies at the University of Colorado—Denver in education and human development. She has worked as a church youth director and served a variety of other nonprofit organizations, such as the Lutheran Mission Society of Maryland. Anna loves playing video games and drinking a hot cup of tea almost as much as she loves her cat and her husband.