On the Feast of St. Mark, our devotional reading comes from Concordia Commentary: Mark 1:1–8:26.
Scripture Readings
Isaiah 52:7–10
Psalm 146
2 Timothy 4:5–18
Mark 16:14–20
Read the propers for today on lutherancalendar.org.
Introduction
Contrary to what we may often hear, seeing is not always believing! St. Mark's Gospel account reminds us of the surety of God's Word, which surpasses what we are able to see with our eyes or understand with our minds. Thanks be to God that our salvation relies upon His gift of faith rather than upon our own works or understanding!
Devotional Reading
What, then, is the theme of Mark's Gospel? What is his story about? Consider the features of Mark's narrative, . . . the characteristics of character and plot and the progress of the story. When we read this Gospel with these features in bold relief, what is it that we see? As many have come to understand, we do see Jesus as the one who walks upon the way of the cross and leads his disciples therein. We see Jesus triumphing through suffering and the cross—saving his life by losing it—and calling his followers to do the same (chapter 8). But that, I would submit, is the penultimate concern of the Gospel of St. Mark. Rather, when one reads this Gospel against what else we know, when we read this Gospel against the foil of depictions from elsewhere—both the kerygma of the early church and the books of the Old and New Testaments, especially the other Synoptic Gospels—then we see a different, a stranger, and a more fascinating picture, a different, strange, and fascinating tale and protagonist indeed. . . .
Simply and succinctly put, in the Second Gospel we see a story hard to follow and a hero difficult to understand. Therefore, we cannot see clearly to believe (cf. 8:22–26). Or as summarized by the Jewish leaders at the cross (15:32): "the Christ, the King of Israel, let him come down now from the cross in order that we may see and believe" (ἵνα ἴδωμεν καὶ πιστεύσωμεν)! In fact, this is exactly what this Gospel will not give: seeing to believe; clear sight to understand; unambiguous evidence to be sure. In this strange and perplexing Gospel, seeing is not believing; on the contrary, seeing follows from believing, not the other way around.
And what is it, exactly, that is to be believed? It is the Word—the Word of him who comes to bring the eschatological reign and rule of God (1:14), whose mission is to give his life as a ransom for many (10:45), indeed, the Word of him whose promises in this story are true and ever sure. . . . This, then, is what Mark's Gospel is about: the ambiguity of the evidence, the necessity of believing in the face of such evidence, and the reliability of Jesus' Word.
Devotional reading is from Concordia Commentary: Mark 1:1–8:26, pages 54–55 © 2013 Concordia Publishing House. All rights reserved.
Prayer
Blessed Lord, You have caused all Holy Scriptures to be written for our learning. Grant that we may so hear them, read, mark, learn, and take them to heart that, by the patience and comfort of Your holy Word, we may embrace and ever hold fast the blessed hope of everlasting life; through Jesus Christ, Your Son, our Lord, who lives and reigns with You and the Holy Spirit, one God, now and forever. Amen.
Prayer is from Lutheran Service Book: Altar Book, page 363 © 2006 Concordia Publishing House. All rights reserved.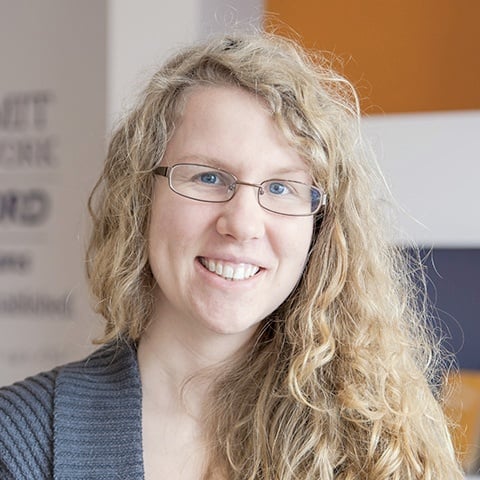 Deaconess Anna Johnson is a marketing manager at Concordia Publishing House. After graduating from the deaconess program at Concordia University Chicago, she continued her studies at the University of Colorado—Denver in education and human development. She has worked as a church youth director and served a variety of other nonprofit organizations, such as the Lutheran Mission Society of Maryland. Anna loves playing video games and drinking a hot cup of tea almost as much as she loves her cat and her husband.