To continue our Psalm focus for Holy Week, we read Psalm 36 and take our devotion from Portals of Prayer.
Scripture Readings
Isaiah 50:5–10
Psalm 36:5–10
Hebrews 9:11–15
Matthew 26:1–27:66 or John 12:1–23
Read the propers for today on lutherancalendar.org.
Introduction
During Holy Week, we see the steadfast love of God embodied in the person of His Son. When we are burdened by the sin and suffering of this world, we can remember that Jesus has borne it all—all the sin, all the suffering, all the pain and death. In the darkness of Christ's cross and Passion, we are blessed with the light of new life. For this, we give great thanks!
Devotional Reading
Consider a time when you've carried a heavy load. What a relief when you were able to let it go! It's similar with emotional burdens as well. You can't wait until you're able to be rid of your trials, your suffering. Imagine, if you can, taking all of your sufferings throughout your life and bearing them all at once. Pile on your sins too. And the sins and sufferings of your neighbor. Your friend. Your nation. Feeling weighed down yet? Considering just the difficulties we face in one lifetime, it is unimaginable to consider what Jesus did for the entire world: "Very God Himself is bearing All the sufferings of time!" (LSB 428:3). On that very Good Friday, Jesus endured the very worst for us: the sins, sufferings, and burdens of everyone. On this planet. Ever.
What a relief for us! Jesus carried the cumbersome cross to Calvary and bore the burden for you and me and everyone else so that we would "be accounted righteous" (Isaiah 53:11). When we begin to feel weighed down and weary with the world, we can cast our anxieties on the Lord (1 Peter 5:7), knowing He cares for us so much that He already took our sins and sufferings to the cross thousands of years ago. Worry-free, we can share this freeing truth with others.
Devotional reading is from Portals of Prayer, January–March 2015, March 8 devotion © 2014 Concordia Publishing House. All rights reserved.
Selected Hymn Stanzas
Jesus, I will ponder now
On Your holy passion;
With Your Spirit me endow
For such meditation.
Grant that I in love and faith
May the image cherish
Of Your suff'ring, pain, and death
That I may not perish.
If my sins give me alarm
And my conscience grieve me,
Let Your cross my fear disarm;
Peace of conscience give me.
Help me see forgiveness won
By Your holy passion.
If for me He slays His Son,
God must have compassion!
Hymn text is from LSB 440:1, 5.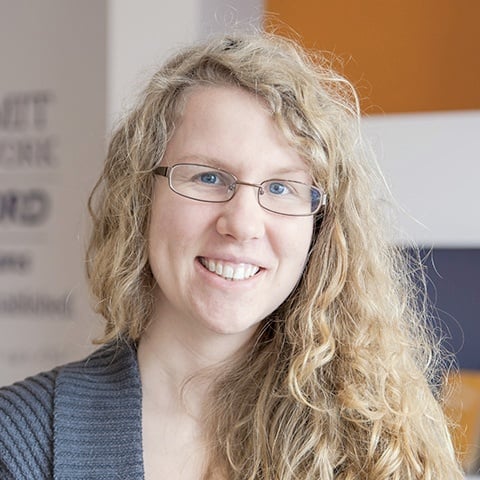 Deaconess Anna Johnson is a marketing manager at Concordia Publishing House. After graduating from the deaconess program at Concordia University Chicago, she continued her studies at the University of Colorado—Denver in education and human development. She has worked as a church youth director and served a variety of other nonprofit organizations, such as the Lutheran Mission Society of Maryland. Anna loves playing video games and drinking a hot cup of tea almost as much as she loves her cat and her husband.