We focus on the Old Testament text for today by reading a devotion from Concordia Commentary: Leviticus.

Scripture Readings
Leviticus 19:1–2, 9–18
Psalm 119:33–40
1 Corinthians 3:10–23
Matthew 5:38–48
Read the propers for today on lutherancalendar.org.
Introduction
Throughout time and place, God has called His people to be holy. This holiness is not something we achieve by our works or willpower—we are holy only because God has set us apart and made us holy.
Devotional Reading
This passionate speech of the Lord begins with the assertion that Israel's holiness derives from his holiness (19:2; cf. 11:44). God's call to holiness (19:2) can be understood in three ways: as a promise: "you will be holy"; as a statement of fact: "you are holy" (11:45); and/or as a demand: "you shall be holy" (11:44). Since God shares his holiness with his people, all the Lord's demands in this chapter are based on the people's participation in his holiness. These demands presuppose that God makes and keeps them holy. They, therefore, were to keep on receiving holiness from him and do nothing to block its spread throughout their community. God wanted to extend his holiness out into the world through his presence with his people. His holiness protected the congregation of Israel from all evil, ungodly powers, built it up as his sacred kinsfolk, and promoted its communal life. Thus the Israelites could only enjoy his holiness as long as they were members of the sacred congregation of Israel.
Only God was intrinsically holy. He was the generator and source of all holiness. He communicated his holiness to his people by his presence with them. By giving the Israelites his holy name, he gave them access to his holiness in the divine service. They never possessed his holiness; they received it from him, just as we receive light from the sun. He did not give them the list of prohibitive and performative commandments in 19:3–36 for them to generate and so achieve holiness, as Milgrom and many others claim. That view is based on a theology of self-sanctification that contravenes the teaching of St. Paul that righteousness is through faith alone and not through works (Rom 3:20–5:21). Instead, the theology in this chapter (and in Leviticus as a whole) teaches that purification and sanctification (which are often equated with justification in the NT) are by grace alone. These laws deal with the people's reception of God's holiness and their ongoing participation in it.
Most of the laws in this chapter are prohibitions. They identify the activities that either desecrated God's holiness or defiled the Israelites as his holy people. Together with positive commandments, they map out an ethic of holiness. Since the Israelites were holy just as God was holy, they were to act in a godly way and avoid whatever was ungodly. He did not call them to imitate his holiness so that they could become more and more holy like him. Rather, he called them to obey him because they were holy.
Devotional reading is from Concordia Commentary: Leviticus, pages 407–8 © 2003 Concordia Publishing House. All rights reserved.
Selected Hymn Stanzas
You have this Law to see therein
That you have not been free from sin
But also that you clearly see
How pure toward God life should be.
Have mercy, Lord!
Our works cannot salvation gain;
They merit only endless pain.
Forgive us, Lord! To Christ we flee,
Who pleads for us endlessly.
Have mercy, Lord!
Hymn text is from Lutheran Service Book 581:11–12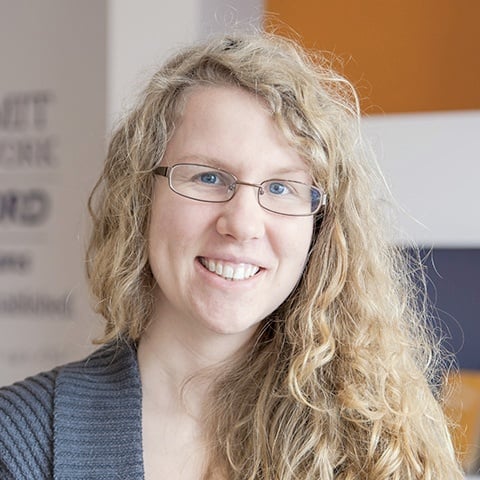 Deaconess Anna Johnson is a marketing manager at Concordia Publishing House. After graduating from the deaconess program at Concordia University Chicago, she continued her studies at the University of Colorado—Denver in education and human development. She has worked as a church youth director and served a variety of other nonprofit organizations, such as the Lutheran Mission Society of Maryland. Anna loves playing video games and drinking a hot cup of tea almost as much as she loves her cat and her husband.