Our devotional reading for the Feast of the Holy Innocents comes from Luther's Works, Volume 6 (Lectures on Genesis Chapters 31–37).
Scripture Readings

Jeremiah 31:15–17
Psalm 54
Revelation 14:1–5
Matthew 2:13–18
Read the propers for today on lutherancalendar.org.
Introduction
When we suffer pain and hardship, it can be especially difficult to see how God can use all things for good. On this day when we remember the children who were martyred under Herod's command, we read part of a lecture from Luther in which he reminds us that God does indeed use hardships to exalt us, strengthen us, and draw us closer to Him.
Devotional Reading
We resist evil with the ministry of Word and sword, and yet, the evils which cannot be averted we bear to our great advantage but to their detriment and destruction.
This is the theology and wisdom of Christians; and although we have not yet attained thereto, we should nevertheless be exercised therein and accustomed thereto daily so that in a crisis and the disasters which we endure we may be able to say with steadfast and tranquil heart: "You cannot harm me; I am a Christian. You are not harming me but benefiting me. Take heed to yourself!" . . .
In regard to this line of thought there is also a celebrated dictum of Gregory: "The ungodly do good to us by doing evil." And Augustine says of the infants slain by Herod that an enemy with his whole strength and all the resources of his kingdom could not have benefited the children more than by killing them.
Accordingly, God humbles those who are His to exalt them; He kills them to make them alive; He confounds them to glorify them; He makes them subject to raise them up. . . .
When I am about to depart from this life, I support myself with this consolation that I believe in God's Son. And yet I am buried; I am eaten by worms; I am consumed by the most foul rottenness, as Job says (Job 17:14): "I said to the rottenness, 'You are my father,' and to the worms, 'My mother,' or 'My sister.'" Here I do not discern God's plan, that although I die and rot away, I must at some time be revived. But God has promised and said (cf. John 14:19): "You will live, for I live, and you will live. I am the Lord your God!" How? In eternal life and with a more beautiful and brighter body than the body of the sun. At present I do not see or feel this, but I believe it and suffer this very short delay. For this life has already been prepared, and in the meantime the crown of the kingdom and glory is being prepared "which the Lord will give me on that Day, the righteous Judge," as Paul says (2 Tim. 4:8), "and not only to me, but also to those who love His coming."
Devotion is taken from Luther's Works, Volume 6 (Lectures on Genesis Chapters 31–37), pages 400–401 © 1970 Concordia Publishing House. All rights reserved.
Prayer
Almighty God, the martyred innocents of Bethlehem showed forth Your praise not by speaking but by dying. Put to death in us all that is in conflict with Your will that our lives may bear witness to the faith we profess with our lips; through Jesus Christ, our Lord, who lives and reigns with You and the Holy Spirit, one God, now and forever. Amen.
Prayer is taken from Treasury of Daily Prayer, page 1065 © 2008 Concordia Publishing House. All rights reserved.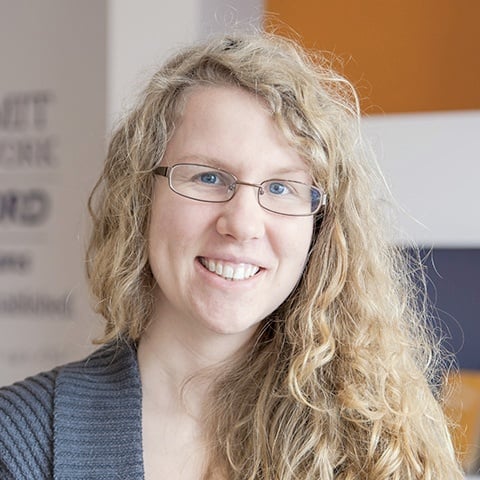 Deaconess Anna Johnson is a marketing manager at Concordia Publishing House. After graduating from the deaconess program at Concordia University Chicago, she continued her studies at the University of Colorado—Denver in education and human development. She has worked as a church youth director and served a variety of other nonprofit organizations, such as the Lutheran Mission Society of Maryland. Anna loves playing video games and drinking a hot cup of tea almost as much as she loves her cat and her husband.