As we celebrate Christmas Eve today, we read a portion of a sermon from Sermons for Church Year Festivals.
Scripture Readings
Isaiah 7:10–14
Psalm 110:1–4
1 John 4:7–16
Matthew 1:18–25
Read the propers for today on lutherancalendar.org.
Introduction

As we dim the lights, light the candles, and gather with God's people to await the Christ Child's birth, we look with hope toward the morning when Christ, the light of the world, will dispel all darkness in our hearts and come to give us new life.
Devotional Reading
"Most of the Christmas songs," [a woman] complained, "are too distressingly theological!" (From an unpublished manuscript by Robert K. Menzel.)
Well, after all, Christmas was a rather theological affair, wasn't it?
Would that the world could see how theological it really is! Would that we and the rest of the world could stop in our Christmas-shopping traffic jams long enough to see why He came: to bring light into our darkness, hope into our meaninglessness, comfort to our suffering hearts, and true peace to our world and to our homes.
That is what He did for Israel. The first words of this chapter of Isaiah refer to the previous chapter, when everything looked black and melancholy for God's people. But then God came to His people. The Good News is that for your darkness and mine, in the worst of times, God comes to us too. We have the light of the world to comfort us, to overcome our troubles. Even as the people of Israel were to comfort themselves with hope on every cloudy and dark day, so you and I are to comfort ourselves in time of trouble with the certainty of Christ's presence.
God's promise is with us: "For to us a Child is born, to us a Son is given, and the government will be on His shoulders. And He will be called Wonderful Counselor, Mighty God, Everlasting Father, Prince of Peace."
He is "Wonderful Counselor"—wonderful in His birth, life, death, resurrection, and ascension for us. By God's grace He "forgives us our Christmases" of bickering and self-centeredness. Because of Christ's death for your sins and mine, we do have peace in this night in our hearts and in our homes. We are a forgiven people, for God is a wonderful God of forgiveness. . . .
This, then, is our Christmas joy. We who have been in darkness have seen a great light. Therefore, we rejoice, not as those who have no hope, no peace, no light, but as those who have seen the salvation of the world—in a babe born in a manger.
Devotional reading is from Sermons for Church Year Festivals, pages 34–35
© 1997 Concordia Publishing House. All rights reserved.
Prayer for the Day
O great and glorious Redeemer, Wonderful Counselor, Mighty God, Everlasting Father, Prince of Peace . . . on this most holy of nights we adore You for leaving the glory that You had with the Father before the world began. We humbly ask You, by the holy mystery of Your incarnation and nativity, to deliver us, good Lord. You who came that we might have life and be saved from our sin, be gracious to us and save us. Let the glad tidings we commemorate this night be made known to all people. Amen.
Prayer is from Lutheran Book of Prayer, 5th Edition, page 121 © 2005 Concordia Publishing House. All rights reserved.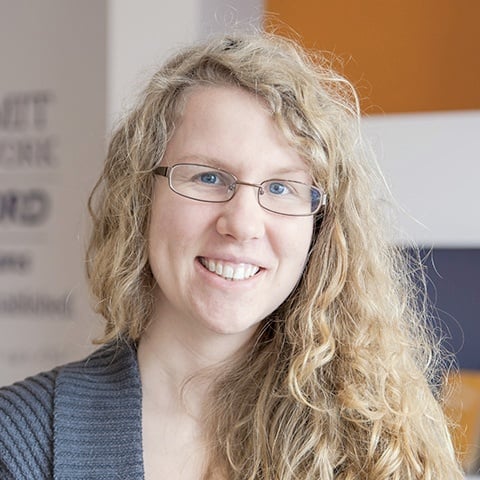 Deaconess Anna Johnson is a marketing manager at Concordia Publishing House. After graduating from the deaconess program at Concordia University Chicago, she continued her studies at the University of Colorado—Denver in education and human development. She has worked as a church youth director and served a variety of other nonprofit organizations, such as the Lutheran Mission Society of Maryland. Anna loves playing video games and drinking a hot cup of tea almost as much as she loves her cat and her husband.