Today we celebrate the Fourth Sunday in Advent and focus our devotion on the Introit text, Psalm 130:5–8. Our devotional reading comes from Luther's Works, Volume 14 (Selected Psalms III).
Scripture Readings
Isaiah 7:10–17
Psalm 24
Romans 1:1–7
Matthew 1:18–25
Read the propers for today on lutherancalendar.org.
Introduction
In his reflection on Psalm 130:6, Luther reminds us that the entire Christian life is one of waiting. As we feel the darkness of the sinful world weighing heavily upon us, it often feels like all we do is wait. During this dark night, our trust and hope remain solely in the Lord's unchanging Word. With expectant joy, we look forward to that day when morning dawns, the day when our waiting is ended and His Son comes again in glory.
Devotional Reading
6. My soul waits for the Lord, from one morning watch to the next.

That is, my soul always has its face directed straight toward God and confidently awaits His coming and His help, no matter how it may be delayed, as in Ps. 123:2: "Our eyes look to the Lord our God, till He have mercy upon us."
This verse expresses the length of such waiting, just as the next shows the measure, namely, the Word. Scripture divides the night into four parts and calls them "watches" or "guards"; for the city watchmen guard, watch, and wait by night, to see if someone is coming or going. Each watch lasts three hours; The first, from six to nine; the second, from nine to twelve; the third, from twelve to three; and the fourth, the morning watch, from three to daylight, that is, six. We shall omit profound exegesis here. It is enough to say that one must wait for the Lord from one morning to the next, namely, constantly and steadily. And if God were to delay the whole day, we should wait until the next day.
For this reason he [the psalmist] mentions the morning watch or time especially and not the evening or night watch: In the morning all work begins, while it ends in the evening and rests during the night. He wants to say: Once you have begun to trust in God, then do not stop. Let the evening and the night pass; just remain watchful until morning comes again. For the new man, whose occupation is nothing but waiting for the Lord and tarrying for Him, should not give up, as the outer man does and must do. That is living in the three supreme virtues: faith, hope, and love. The type and nature of these virtues is described in the psalms as "attitudes and the works which proceed from them." In this little psalm, therefore, the whole life, work, and activity of the inner man is masterfully described. It is nothing else than relying on God and letting His will stand in every respect.
Devotional reading is from Luther's Works, Volume 14 (Selected Psalms III), pages 192–93 © 1958 Concordia Publishing House. All rights reserved.
Hymn Stanzas
Therefore my hope is in the Lord
And not in mine own merit;
It rests upon His faithful Word
To them of contrite spirit
That He is merciful and just;
This is my comfort and my trust.
His help I wait with patience.
And though it tarry through the night
And till the morning waken,
My heart shall never doubt His might
Nor count itself forsaken.
O Israel, trust in God your Lord.
Born of the Spirit and the Word,
Now wait for His appearing.
Hymn stanzas are from LSB 607:3–4.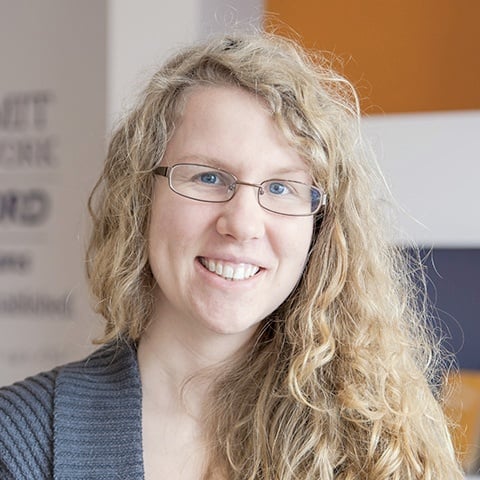 Deaconess Anna Johnson is a marketing manager at Concordia Publishing House. After graduating from the deaconess program at Concordia University Chicago, she continued her studies at the University of Colorado—Denver in education and human development. She has worked as a church youth director and served a variety of other nonprofit organizations, such as the Lutheran Mission Society of Maryland. Anna loves playing video games and drinking a hot cup of tea almost as much as she loves her cat and her husband.