With resurrection joy on our lips and in our hearts, we remember today the multitude of saints of God in Christ that have gone before us and stand with us. Our devotional reading comes from To Live with Christ.
Scripture Readings

Revelation 7:(2–8) 9–17
Psalm 149
1 John 3:1–3
Matthew 5:1–12

Read the propers for today on lutherancalendar.org.
Introduction
The Feast of All Saints is a day of great joy and hope in the Church Year. As we remember those who have gone before us in the faith, we also look forward to the day when we, together with them, celebrate the marriage feast of the Lamb in His kingdom without end. We rejoice in the promise that our temporary trials and sorrows will one day be replaced with everlasting joy and unending praise.
Devotional Reading
All Christians can be called "holy." That's what they're called in the New Testament. That means they've been taken away from this world, cleansed in Christ's blood, and united with Christ Himself. However, there are those among God's holy ones who have been so affected by the fellowship with Christ that they become a living testimony that He truly is the living Savior. They help the rest of us to believe. They become irrefutable proof that God lives. We call those people saints.

We often times imagine people like these must be very impressive, strong, and successful in every way. Jesus describes what they are really like in the Beatitudes. He gives us a picture of the new life that follows from faith in Christ. These blessed ones don't feel blessed. They are poor in the spirit and feel that they are lacking in everything. That's why they are hungry and thirsty for righteousness. Actually it says: after righteousness, the only true righteousness is that which Jesus possesses and which won't be fulfilled until we become like Him in the resurrection. They mourn, both for themselves and others. They're abused, persecuted, and lied about because they don't live like other people. However, they're gentle. They don't demand their rights. They don't put themselves on a pedestal. They establish peace by suffering rather than fighting. They're merciful because they know how much forgiveness they need every day. And they're pure in their hearts, sincere, without trying to find blame or make excuses.

And what does Jesus promise them? Everything that came with Him and will be victorious and apparent when the world is born again. They will be comforted when God dries their tears. They will possess the new earth that God will create. They will be satisfied when they become the dinner guests in God's kingdom. They will be counted among God's children and will see Him face-to-face. In other words: they belong to God's kingdom.

Prayer for the Day
Dear Lord Jesus, we ask You to give us saints. You see how much we need people to strengthen us in our faith and show us how to live. But help us, Lord, so we don't want saints to be different from how You want them. Help us to let go of all our longing for things that impress and strengthen in a worldly manner. And make us willing to follow the path of Your true saints so we renounce what is grand and gets a response and, instead, dare to be small and powerless in Your way so Your power can fill us. Honor be to Your name and help to our fellow human beings.


Devotional reading and prayer are from To Live with Christ, pages 781–82, English translation © 2008 Concordia Publishing House. All rights reserved.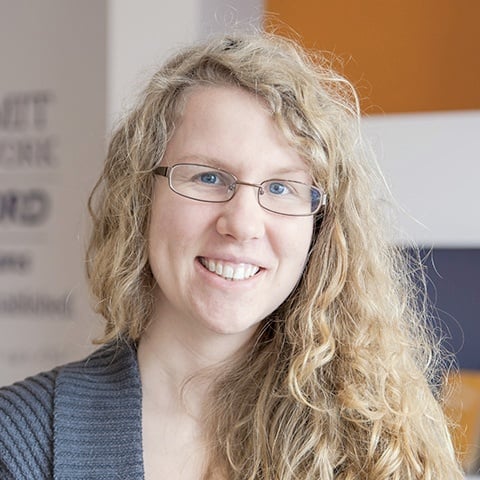 Deaconess Anna Johnson is a marketing manager at Concordia Publishing House. After graduating from the deaconess program at Concordia University Chicago, she continued her studies at the University of Colorado—Denver in education and human development. She has worked as a church youth director and served a variety of other nonprofit organizations, such as the Lutheran Mission Society of Maryland. Anna loves playing video games and drinking a hot cup of tea almost as much as she loves her cat and her husband.