As we begin the first Sunday in a new Church Year, we turn to a devotional reading from God Grant It by C. F. W. Walther.
Scripture Readings
Isaiah 2:1–5
Psalm 122
Romans 13:8–14
Matthew 24:36–44 or Matthew 21:1–11
Read the propers for today on lutherancalendar.org.
Introduction

Christ continually comes to us. In His Word and in the Sacrament, we rejoice again and again over the mercy and grace He gives to us. As a new Church Year unfolds, it is marvelous to contemplate the contrast between the depths of our unworthiness for salvation and the heart of Jesus who did and does meet us with His forgiveness and love.
Devotional Reading
Ever since the first century, Christ has been continually coming, and He has made His presence known in many thousands of hearts. But even in these last years of the Church, few have received Him. Many have turned their backs to Him or, following a period of belief, they have become unfaithful to Him. Can we be sure, then, that Christ will come again in the new Church Year that begins today? Could He, perhaps, have grown tired of coming since He has already been so often rejected? No! Christ does not grow weary of coming. Today's Gospel reading [Matthew 21:1–5] testifies to that. That visible entry into Jerusalem is a symbol of His continual invisible coming to the New Testament Jerusalem of His dear Church in accordance with this promise: "If anyone loves Me, he will keep My word; and My Father will love him, and We will come to him and make Our home with him" (John 14:23), and "Behold, I am with you always, to the end of the age" (Matthew 28:20).

In the Church Year that begins today, we have the comfort that Jesus will again come to us. He is all-knowing. He knows all of the sins we have committed (even those we have forgotten), as well as those we will commit in the future. He knows the condition of our heart better than we do ourselves, and He is all too well aware of the magnitude of our corruption by sin. Nevertheless, He does not come to punish our sins, but to forgive them, to wipe them away, and to throw them into the depths of the sea. He knows the trouble we are in, the sorrows that depress us, the tears that we secretly shed, and the enemies that oppress us. Our plight is great, but our King of grace wants to provide us with everything we need, both bodily and spiritually. He wants to hear our prayers and sighs, to dry our tears, to deflect our dangers, to protect us from our enemies, and, finally, to redeem us from all despair by His blessed death.

But Christ is not only willing to help us, He is also able to do so because He is the almighty Son of God. Therefore, He can support us in a manner that no one else can equal, and He can offer counsel that no one else can supply. Everything is in His hands. He can also direct the hearts of people and make everything work together for our temporal and eternal salvation.

When the call "Jesus comes again!" is heard today, we must lift up our heads and greet Him as did those we read about in today's Gospel: "Hosanna to the Son of David! Blessed is He who comes in the name of the Lord! Hosanna in the highest!" (Matthew 21:9).

Devotional reading is from God Grant It, pages 8–9 © 2006 Concordia Publishing House. All rights reserved.

Scripture quotations are from the ESV® Bible (The Holy Bible, English Standard Version®), copyright © 2001 by Crossway, a publishing ministry of Good News Publishers. Used by permission. All rights reserved.

Prayer for the Day
Jesus Christ, only mediator and redeemer of the human race, I give thanks to You that in the fullness of time You united Yourself personally to a true human nature and deigned to be born of a virgin (Galatians 4:4). How great is Your love for Your human creatures that You laid hold not of angels, but of the seed of Abraham (Hebrews 2:16). How great is the mystery of godliness that You, being true God, desired to become manifest in the flesh (1 Timothy 3:16). How great is Your mercy that, descending from heaven for my sake, You endured being born of a virgin (Isaiah 9:6). For me, a most worthless creature, You, the all-powerful Creator, became man. . . . Amen.
Prayer is from Meditations on Divine Mercy, pages 65–66 © 2003 Concordia Publishing House. All rights reserved.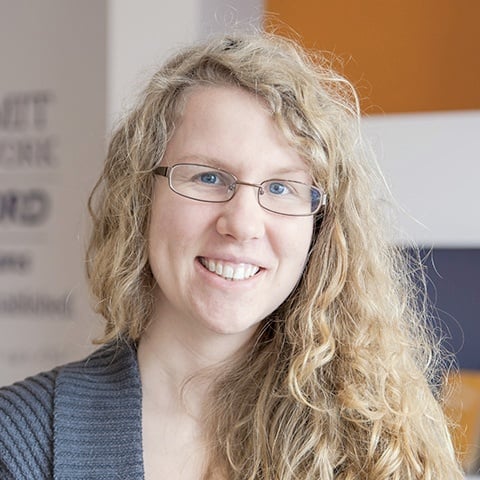 Deaconess Anna Johnson is a marketing manager at Concordia Publishing House. After graduating from the deaconess program at Concordia University Chicago, she continued her studies at the University of Colorado—Denver in education and human development. She has worked as a church youth director and served a variety of other nonprofit organizations, such as the Lutheran Mission Society of Maryland. Anna loves playing video games and drinking a hot cup of tea almost as much as she loves her cat and her husband.