Today's devotional reading comes from the A Year in the New Testament and focuses on the Gospel appointed for today, Luke 18:9–17.
Scripture Readings
Genesis 4:1–15
Psalm 5
2 Timothy 4:6–8, 16–18
Luke 18:9–17
Read the propers for today on lutherancalendar.org.
Introduction
The devotional reading for today centers on the abundant mercy of God, which rescues us from our sinful condition and makes us heirs in Christ's kingdom. We delight in our dependence upon the Lord's mercy revealed to us in the person and work of His Son, Jesus Christ.
October 23 also marks the feast of St. James of Jerusalem, Brother of Jesus and Martyr. The final excerpt gives a brief biographical sketch of his life in Christ.
Devotional Reading
[The] Church that will be forever is the Church of the tax collectors; the Church of those who beat their breast and ask for mercy. Mercy, though, is perhaps a bit weak of a translation. More literally: "be propitious to me" or "provide a sacrifice of atonement for me." The one telling the parable is the answer to the tax collector's prayer. Jesus is that sacrifice of atonement. He is the mercy of God. The proud, like the Pharisee, don't imagine they need Him. They are content with what they've done and parade that before God in prayer, not asking from Him but informing Him how fortunate He is to have such a devout servant.

The Church that will be forever is the Church of beggars only. They have nothing to give and can only receive. The little children that Jesus calls to Himself are the perfect picture. What can a baby do? Can it change its diaper? Feed itself? Clothe itself? Provide shelter? No. It can only be given these things.
So the Lord extols the little ones as who are in a position only to receive, those whose only act is to plead for mercy. May the Lord lift us to the joy of being such a little one.
Devotional reading is from A Year in the New Testament, page 147 © 2010 Concordia Publishing House. All rights reserved.
St. James of Jerusalem, Brother of Jesus and Martyr
St. James of Jerusalem (or "James the Just") is referred to by St. Paul as "the Lord's brother" (Galatians 1:19). Some modern theologians believe that James was a son of Joseph and Mary and, therefore, a biological brother of Jesus. But throughout most of the Church (historically, and even today), Paul's term "brother" is understood as "cousin" or "kinsman," and James is thought to be
the son of a sister of Joseph or Mary who was widowed and had come to live with them. Along with other relatives of our Lord (except His mother), James did not believe in Jesus until after His resurrection (John 7:3–5; 1 Corinthians 15:7). After becoming a Christian, James was elevated to a position of leadership within the earliest Christian community. Especially following St. Peter's departure from Jerusalem, James was recognized as the bishop of the Church in that holy city (Acts 12:17; 15:12ff.). According to the historian Josephus, James was martyred in AD 62 by being stoned to death by the Sadducees. James authored the Epistle in the New Testament that bears his name.
From Treasury of Daily Prayer, page 841 © 2008 Concordia Publishing House. All rights reserved.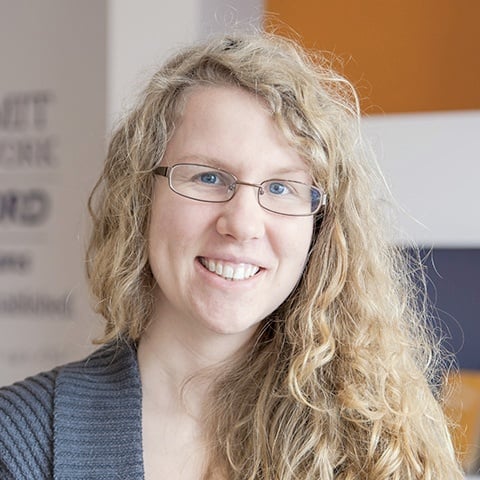 Deaconess Anna Johnson is a marketing manager at Concordia Publishing House. After graduating from the deaconess program at Concordia University Chicago, she continued her studies at the University of Colorado—Denver in education and human development. She has worked as a church youth director and served a variety of other nonprofit organizations, such as the Lutheran Mission Society of Maryland. Anna loves playing video games and drinking a hot cup of tea almost as much as she loves her cat and her husband.