Today's devotional reading for the Twenty-Second Sunday after Pentecost comes from Luther's Works, Volume 6.
Scripture Readings
Genesis 32:22–30
Psalm 121
2 Timothy 3:14–4:5
Luke 18:1–8

Read the propers for today on lutherancalendar.org.
Introduction
Today's devotional reading focuses on the Old Testament Reading appointed for today, the account of Jacob wrestling with God. Luther's words remind us that even in times of testing and struggle, we rest in the strength of our Savior and His promises.

Devotional Reading
Without any controversy we shall say that this man [who wrestled with Jacob] was not an angel but our Lord Jesus Christ, eternal God and future Man, to be crucified by the Jews. He was very familiar to the holy fathers and often appeared to them and spoke with them. He exhibited Himself to the fathers in such a form that He might testify that He would at some time dwell with us in the form of human flesh.
This true explanation has not been discovered by us or taken over from others, but the man himself manifests himself by giving the name Israel to Jacob, and at this point Jacob says: "I have seen the Lord face to face." He Himself, our Lord Jesus Christ, tested Jacob not to destroy him but to confirm and strengthen him and that in this fight he might more correctly learn the might of the promise. Indeed, He added this strength and power to Jacob that he might conquer and joyfully praise the vision of the Lord.
In the grips of tribulation and the struggle itself he did not speak thus, just as others under the cross are never in the habit of uttering such happy and joyful words. But those who are godly and spiritual must nevertheless maintain the struggle and reach the point where they see the face of God. . . . Having conquered in such a struggle, we can with the patriarch Jacob congratulate ourselves and boast that we have seen Peniel, that is, the face of the Lord. For in this way Jacob both attests the difficulty of the struggle which he had experienced and his joy; and he wants to say: "Good God, in what great troubles and difficulties I have been involved, and in what great consternation! But thanks be to God, for I have now withstood the struggle and am safe! My soul has been freed and rescued from these troubles, and now I give thanks to the Lord my God."
Devotional reading is from Luther's Works, Volume 6, pages 144–45 © 1970 Concordia Publishing House. All rights reserved.
Prayer of the Day
O LORD, God of Abraham, Isaac, and Israel, let it be known today that You are God in all the world and that I am Your servant and act at Your command. Answer me, O LORD, answer me, so those around me will know that You, O LORD, are God, and that You are turning their hearts back again in repentance and faith; through Jesus Christ. Amen. (from 1 Kings 18:36–37)
Prayer is from The Lord Will Answer, page 123 © 2004 Concordia Publishing House. All rights reserved.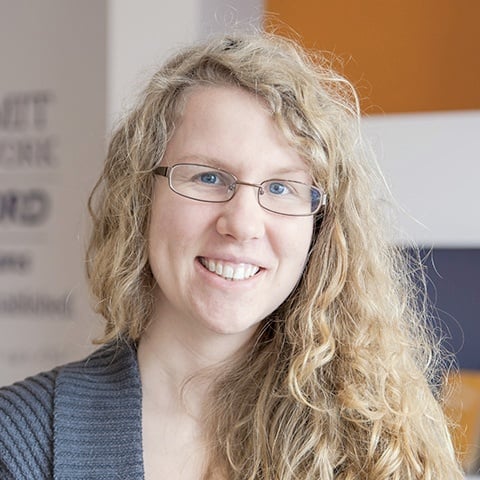 Deaconess Anna Johnson is a marketing manager at Concordia Publishing House. After graduating from the deaconess program at Concordia University Chicago, she continued her studies at the University of Colorado—Denver in education and human development. She has worked as a church youth director and served a variety of other nonprofit organizations, such as the Lutheran Mission Society of Maryland. Anna loves playing video games and drinking a hot cup of tea almost as much as she loves her cat and her husband.