Today's devotional reading for the Twentieth Sunday after Pentecost comes from Concordia Pulpit Resources.
Scripture Readings
Habakkuk 1:1–4; 2:1–4
Psalm 62
2 Timothy 1:1–14
Luke 17:1–10

Read the propers for today on lutherancalendar.org.
Introduction
As we wait on the Lord, it is often easy for us to dwell on how slowly time seems to pass. Like Habakkuk, we often persist in wondering when God will act to stop the wickedness around us. The devotional reading for today focuses on finding strength in God's word of promise, especially during the times we seem most impatient and anxious.
Devotional Reading
The Pentecost season is a long one, focusing our attention on our Christian lives centered in the presence of Christ in the Word and Sacraments. As the season is long, so often seems our wait for God to answer our prayers, to show His saving goodness, to set all things right. Thus in the Old Testament Reading, Habukkuk wonders how God's people can possibly wait for Him to thwart the wicked. The prophet gives his own answer: "The righteous shall live by his faith" (Habakkuk 2:4). Likewise the psalmist lives by quiet faith: "For God alone my soul waits in silence; from Him comes my salvation" (Psalm 62:1).

In the Gospel, the disciples are quite impatient for more faith (Luke 17:5). That is a contradiction; faith waits. Faith is the transformation worked in impatient, distrusting, self-dependent souls by the divine power of the Gospel. It is this transforming Gospel, this power by which we endure through a long Pentecost season and a longer sojourn on earth, that Paul calls "the good deposit" or, in the NASB translation, "the treasure" (2 Timothy 1:14).
Devotional reading is from Concordia Pulpit Resources, Vol. 20, Part 4 © 2010 Concordia Publishing House. All rights reserved.
Scripture quotations are from the ESV® Bible (The Holy Bible, English Standard
Version®), copyright © 2001 by Crossway, a publishing ministry of Good News Publishers. Used by permission. All rights reserved.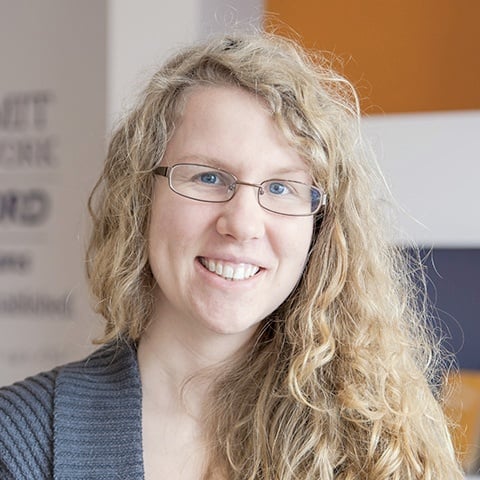 Deaconess Anna Johnson is a marketing manager at Concordia Publishing House. After graduating from the deaconess program at Concordia University Chicago, she continued her studies at the University of Colorado—Denver in education and human development. She has worked as a church youth director and served a variety of other nonprofit organizations, such as the Lutheran Mission Society of Maryland. Anna loves playing video games and drinking a hot cup of tea almost as much as she loves her cat and her husband.