CPH is pleased to introduce this new collection of thirty-five hymns for men's voices, following the classic first volume published in 1961. Featuring all new settings for the Church Year by Kevin Hildebrand, these hymn arrangements include predictable, pleasing harmonies with the melody almost always in the top voice (Tenor 1). These will be useful as stand-alone choral anthems or choral stanzas in alternation with congregational singing.
The TTBB Chorale Book, Volume 2
Published in 1961, CPH's The TTBB Chorale Book, edited by Theodore Hoelty-Nickel, has been the standard for four-part men's settings of hymns in the Lutheran Church for nearly six decades. Kevin Hildebrand, Kantor at Concordia Theological Seminary, Fort Wayne (CTSFW), has composed a new volume of hymn settings for four-part men's voices: The TTBB Chorale Book, Volume 2.
One of Hildebrand's duties as Kantor at CTSFW is directing, and he often composes original music for the men's chamber chorus of seminarians on campus, the Kantorei. Because of his work with the Kantorei, which is one of the best men's choruses in the country, he was a natural choice for composing the second volume of TTBB chorales, albeit fifty-nine years after the first volume's publication.
Composing for Men's Voices
Some of the hymn settings in volume two are found in the same key signature as in Lutheran Service Book, but others are not. In those cases, Hildebrand included short modulations out of the key from LSB at the beginning of the chorale setting and back into the original key at the end.
"The melody may go really low [in LSB], and when you try to put that into men's choir writing, you have to condense everything for men's voices," Hildebrand said. "You don't have the same range as you do for SATB. With men's voices, you've got maybe only two octaves to work within rather than three octaves."
In addition to having to consider the ideal range of a hymn's tune for the vocal part singing the melody (almost always Tenor 1), writing harmonies for a TTBB chorus is also different than writing for an SATB chorus.
"When you're dealing with mixed voices, you've got the bottom with the bass voices, and then you can go all the way to the top to the sopranos. With men's voices, sometimes when the baritone and bass voices are close together, the sound can get muddled," Hildebrand said. "Sometimes you need to leave some voices out. In some spots, because of the range, there are only two or three harmonic parts rather than four. The texture has to be taken into consideration."
Although most congregations don't have standing men's choruses available to sing every week, The TTBB Chorale Book offers a resource to be used for special services or festivals in the Church Year. The hymns included represent all seasons and times of the Church Year and can be learned quickly without exhaustive rehearsal time. And now that two volumes of The TTBB Chorale Book are published, congregations have dozens more hymn settings for men's voices that could prompt forming a TTBB chorus to sing for a special occasion.
---
To get started rehearsing new settings with your men's choir, order The TTBB Chorale Book below.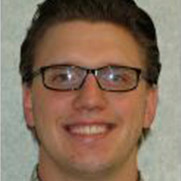 Nathan Grime is from Fort Wayne, Indiana. He is a 2020 graduate of Hillsdale College, where he studied rhetoric, public address, and journalism. Currently, Nathan is the organist and Kantor intern at St. Paul's Lutheran Church in Hillsdale, Michigan.