It's hard to believe that only a few short months ago, we were hosting VBS and watching children learn to praise the Lord. Now that we're no longer in that season and we're looking towards next year's Vacation Bible School, the stories, lessons, and songs from this past year seem so far away.
What if we brought them back?
Reinforcing VBS lessons is crucial at this point in the year. By bringing back lessons from VBS into your youth ministry, you will be able to go further with teaching your youth about God's promises.
Bring Back the Bible Stories
Being able to recognize and know the stories of the Bible is something that I lack. I did not grow up going to church, but I did attend multiple Vacation Bible Schools as a kid. When I started going to church as a teenager, I was more comfortable when I recognized a lesson that I had been taught at VBS!
Kids get excited when they recognize Bible stories. Because of this familiarity, you can ask them to help tell the story! This also allows you to dive deeper with them. Without the somewhat chaotic and distracting nature of VBS, it is easier to answer youths' questions and ask them their thoughts. By returning to the stories told at VBS, youth will further cement their understanding of crucial Bible stories.
Start with Take Home Points
Take Home Points summarize the main message of the day at VBS. Because they are simple phrases, bringing them back helps you to teach new things while allowing children to latch onto something they have already learned before. There are plenty of Bible stories that fit into the Take Home Points!
By using Take Home Points as a launch pad, you can ask your youth to recall stories that you have already covered that fit into the point, connecting what they've learned in a bigger way. Adding to a central idea expands their knowledge while always keeping an anchor point when confusion arises.
Reuse Activities
Another great way to bring VBS back into youth ministry is to reuse the activities! Did your youth have a game that they really loved? What about a song that really got them on their feet? Since these activities are already set up in your VBS guides and you already know that they are successful at teaching a point, it takes away some of the stress of planning!
By reusing the activities provided in VBS, kids will be excited about playing, singing, or doing something that they liked the first time—while reinforcing what they learned in the lesson!
Because VBS only happens once a year, strengthening the lessons learned during that time is important at all points in the year. By bringing back these crucial lessons for our faith, we help seal the teaching. Kids love VBS, and returning these stories, lessons, and activities helps them to get excited about coming back to Vacation Bible School next summer.
---
Want to get excited about VBS 2019? Watch a preview of our Truth Up series!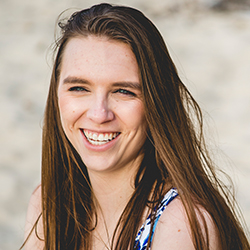 Hailing from the Upper Peninsula of Michigan, Adele Werner is a copywriter at Concordia Publishing House. Devoted to Jesus, she has a passion for serving others and sharing the Gospel. She is an alumna of the University of Michigan, where she served in multiple ministries. In her spare time, you can find her spending time with her husband and friends, reading, or watching movies.