Success Starts with VBS Volunteers
It takes many hands to pull off a successful VBS program. Sometimes, finding the number of "hands" can be a challenge, so start early when recruiting VBS volunteers. But how do you begin?
Ask your pastor for a "ministry moment" during worship. This is the perfect time to share the need for VBS volunteers. Have an information/registration table set up and equipped for members to visit after church. Our starter kit includes a registration table poster and a publicity poster to get you started. Publicity materials and a sign-up sheet are included on the Director CD. Be sure to have a table host available on key sign-up Sundays to collect information or answer questions. Watch and see who signs up.
Recruiting VBS volunteers includes the ability to identify individuals with specific skill sets and the courage to just ask. Rely on tenured members to network and access a resource pool of volunteers, such as those who teach Sunday School or contribute to other children's ministries, including parents and teens in your church. But what if you ask them to volunteer and the answer is no?
Don't Be Discouraged
While hearing the word no can be discouraging, often it can mean:
I don't feel qualified;
this is not a good time; or
that is not a good fit.
If they say no, be sure to thank them for their time, but make a note of any comments they might make. Take a deep breath and move on to the next call.
When you have time, review your notes and comments that people have made. A comment such as "I'm just too busy" could mean they don't want to do anything too time-consuming. What if they committed to doing something less time-consuming, such as cutting out a few patterns or donating food for snacks? Comments such as "I don't feel qualified" might mean that person may not feel comfortable teaching, leading singing, or storytelling, but they might enjoy being a more "behind-the-scenes" person such as a floater or prayer partner.
If the role you are asking them to volunteer for isn't a good fit, take a look at the job descriptions, and perhaps together you can find a better fit. Still the answer may remain no, so then it's time to take a deep breath and move on. God will provide the right people at the right time!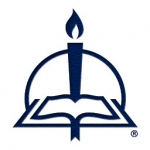 Sarah Maney loves being a part of children's ministry. A mother of two, Sunday school teacher, and avid fan of Vacation Bible School, Sarah loves helping children learn about Jesus.