For everything there is a season, and a time for every matter under heaven:
a time to be born, and a time to die;
a time to plant, and a time to pluck up what is planted;
a time to kill, and a time to heal;
a time to break down, and a time to build up;
a time to weep, and a time to laugh;
a time to mourn, and a . . .

(Ecclesiastes 3:1–4 ESV)
Looking at the to-do list on your desk or your phone might cause you to think the writer of Ecclesiastes had it wrong. As the school year draws to a close and summer Sunday School comes into full view, on top of all the other commitments you previously said yes to, and let's not get into the unexpected stuff that crops up and derails your life (at least for a time) . . . finding some kind of balance in life is hard.
Looking at the example Jesus set for us can be a great place to focus amid the swirling craziness of life in this spring-but-not-yet-summer season.
Limits and Priorities
Did Jesus choose to personally meet every single need during His time on earth? From Scripture we know that He slept, ate, worshiped, healed people, and built and experienced true community with friends—and all the while held fast to doing the will of His Father. At every turn, the multitudes remained all around Him but did not get what they wanted. He healed many, but not every single person. Jesus accepted the limits of His human body and lived out the will of God. He asked His Father to figure out each day's priorities over the "tyranny of the urgent." In order to thrive within each season of ministry, we must learn to do the same.
As we begin to prepare for the upcoming season of ministry, it is vital that we and those we partner with are on the same page. These transitions in schedule, in church seasons, and in volunteers' schedules can be rough, and we might experience burnout and people falling off our ministries. How can balance be possible in these situations? What are some best practices?
A Unified Focus
On his blog, Pastor Carey Nieuwhof wrote about the concept of staying focused and building a team of volunteers around you that follows the same focus.
Stay laser-focused on a common vision, mission and strategy, and eliminate ALL other options. We have spent a lot of time defining not just our mission and vision, but also our strategy. And we go to great lengths to explain each regularly to our team. . . . [When] the mission, vision, strategy and values of an organization are crystal clear, it leaves little room for competing agendas, differing strategies, or conflicting objectives. When you clearly define the what, the why and the how of your organization or church, it rallies those who remain in an exceptional way.
As this pastor articulates, one of the key approaches to leading people to being committed, all-in volunteers is to make sure they understand WHY what they are doing matters. Don't assume they know this—they might not. And don't assume they remember. Just as you have the avalanche to-do list and overwhelming commitment calendar, they do too. You've got to keep the purpose and mission in front of them at all times.
Ideas for Transitioning
Before you look at this as one more thing to add to your list, allow me to encourage you to look back at the example Jesus showed us all in His earthly life. Then use these three ideas as you transition into the summer season.
Start and end your day in prayer. Go beyond the rote prayers you say at mealtimes (those are great!) to spend time alone in honest conversation—speaking and listening—with God. Ask and trust Him to guide the priorities for your ministry. Create from those priorities a laser focus that you can share with your volunteers.
Spend time each week in communication with your volunteers. Don't just snip off part of your to-do list to add to theirs. Make time each week to have a phone chat or coffee with three people you work alongside. Set aside forty-five minutes or an hour. Be sure to build and live in community with them, listening and encouraging them in their lives while also being sure you communicate with laser focus the priorities God is setting before you. Show them why their volunteering matters now and eternally.
Work diligently at the tasks set before you like you are working for God. This is His ministry, not yours (to all of the controllers and over-identifiers like me out there, sorry, but this is truth!), and we serve Him alone. When the day runs out and it is time to head home, make sure you do so joyfully! You have done what you can within your limits. God is able to do more than we can imagine with our daily offerings, no matter how paltry they are!
A Bit of Encouragement
There will be days when the desire to do it all instead of what He is placing as priority in front of you will be strong. There will be times when you fall out of step with what He is focused on in your ministry setting. I have tremendous news! He forgives you, and you need only to prayerfully ask for His help with the ministry you are given in the ways He has given it to you to do.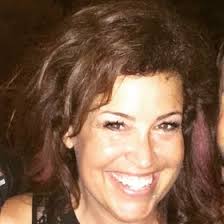 Shelli serves as assistant youth and family minister at Red Hill Lutheran in Tustin, California. She has been a DCE in Southern California churches for twenty-one years! Shelli holds a BA from Concordia University in Irvine and a MA in family ministry from Concordia University in Seward. Shelli is wife to Travis and mama to two daughters, Megan and Mandy. She and her family love the beach, backyard badminton, and Giants baseball.