Jesus, the Second person of the Holy Trinity, has existed eternally without a beginning. He is true God—omnipotent, omnipresent, omniscient.
But Jesus is also human. A man, to be specific. He took on flesh, knit together in His mother's womb. He was born into this world (like you, like me), but without sin (wildly unlike you and me). He had a body that hungered and bled and felt emotions.
Jesus had fingers—fingers that grasped His mother's thumb as she reached to stroke His cheek. Fingers that, as He grew into a man, imitated his father's, learning the intricacies of carpentry. Fingers that cast out demons, that went into the ears of a deaf man to heal him, that anointed a blind man's eyes with mud. Fingers that gripped the rough wood of the cross's beams, dragging it down the streets of Jerusalem. Fingers that pointed at the holes in His hands and the gash in His side, inviting Thomas to feel.
Jesus had a mouth. A mouth that curled into His first smile as an infant. A mouth that learned to form simple sounds, eventually speaking words. A mouth that planted kisses on His mother's cheek. A mouth that drove out demons, calmed a storm, and silenced the Pharisees with a word. A mouth—dry and cracked—that cried for something to drink on the cross. A mouth that called out to Mary Magdalene at the tomb, revealing His identity as Jesus, not a gardener.
Jesus had feet that precariously learned to walk. Feet that stepped on rocks (first-century Legos, I imagine). Feet that carried Him from Nazareth to Jerusalem for the Feast of the Passover at twelve years old. Feet that had the blind, the lame, the crippled, and the mute placed at them. Feet that were anointed with expensive ointment and tears by a woman. Feet that had nails driven through them on the cross. Feet that left the ground as He ascended into Heaven.
Jesus had arms. Arms that wrapped themselves around His father's neck. Arms that enveloped the little children and blessed them. Arms that received, broke, and multiplied five loaves and two fish. Arms that strained as He turned over tables in the temple. Arms that, outstretched on the cross, bore the weight of His own body and humanity's sin.
Jesus had skin that Mary lovingly caressed and washed at birth. Skin that toughened and calloused as He collected the badges of childhood—scrapes and bruises and cuts. Skin that was browned by the hot sun as He walked from city to city with His disciples. Skin that shone like the sun at His transfiguration. Skin that broke with every lash of the whip at His crucifixion. Skin that retained the scars from the nails on the cross.
Jesus is God. He is human. In a seemingly impossible combination, He is both God and man, both an infinite being and a humble human.
Pilate's command to the crowd at Jesus' trial—"Behold the man!"—speaks an incredible truth that Pilate himself didn't recognize the full significance of. Yes, Jesus seemed to be an ordinary man. He bled when the crown of thorns was shoved over his brow. The soldiers' hands struck real flesh when they slapped Him. By all accounts, Jesus seemed to be an average man.
But we know that He was anything but.
Jesus is a human, but He was far from average. He had the full power of God, yet His stomach growled when He was hungry. He was present at creation, yet He had to learn to walk.
He was like no human who had ever existed or will exist. And that's good news for us, because His combined Godhood and manhood and the death He suffered and the resurrection of His body mean life eternal for us.
---
This Lenten season, behold the man Jesus and dwell on His humanity in conjunction with His Godhood. Download free samples of the 2019 Lenten Worship and Preaching Series here.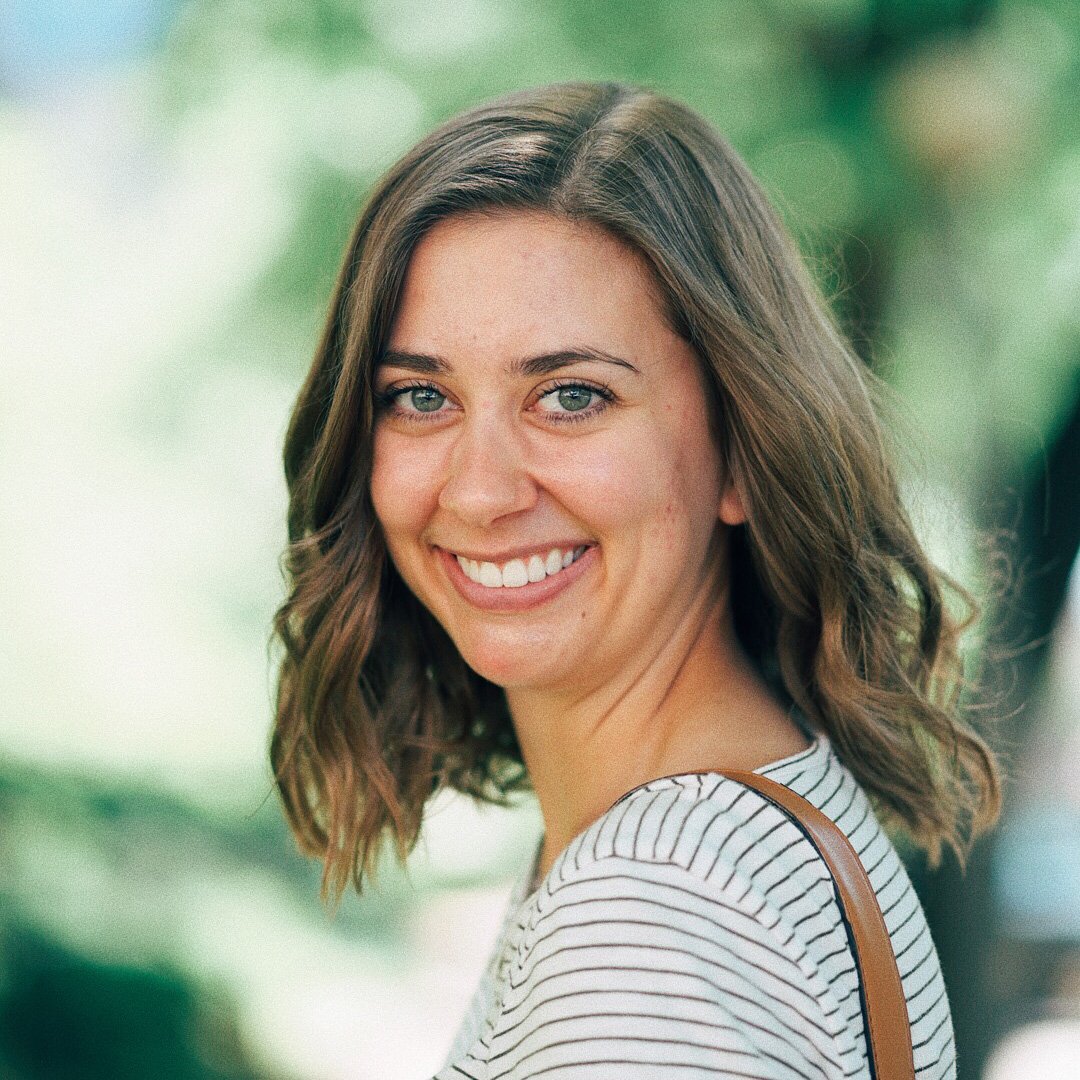 Hannah is a digital marketing specialist at Equip Ministry Resources. She currently lives in the Mitten State, but previously called St. Louis home when she was a copywriter at Concordia Publishing House. On most days, you'll find Hannah cooking new vegan recipes, running really slowly, and laughing far too loudly.