Churches and schools are approaching a once-in-a-lifetime opportunity for their students. The five hundredth anniversary of the Reformation is on October 31, 2017, and this is an ideal time to teach students the history and significance of the Reformation.
We interviewed Karen Shimkus, music director at Holy Cross Lutheran Church and School in Collinsville, Illinois, to learn what her school did to teach students about the Reformation. Holy Cross is celebrating Reformation 500 for seven months with an event almost every month. In May, the school presented a Renaissance Reformation concert.
Our hope is that this school's example will inspire you to do something similar for your students this year!
Tell us about your Reformation event. Were there any special guests or presentations?
The event began with family activities that highlighted life in the Renaissance Era and especially emphasized Martin Luther. The main hallway of the school was decorated with suits of armor, a bowling green, and shields bearing the motto of the Reformation. More than ninety students had chosen a Renaissance character and developed profiles for themselves by filling out a questionnaire. These profiles were also displayed in the hallway. The gym, where the concert was held, has been set up with castle backdrops borrowed from a local church.
After forty-five minutes of family activities, the students presented a concert of Renaissance music. Students in first through eighth grades performed. There were seven ensembles consisting of strings, band, handbells, choirchimes, recorders, and choirs. Each group presented at least one hymn written by Martin Luther, plus two or three other pieces. The music was both sacred and secular and had been a challenge to learn, but the young musicians have come to love the unique sound of music from the 1500s, and they have learned much about early instruments and music tablature.
How did you plan the event? Who was involved on the leadership team?
The planning for this event started in fall of 2016. I developed the idea and started choosing and arranging music that the students could present in church throughout the school year. In October, I began talking about life in the Renaissance and how that affected the arts, interspersing Reformation trivia throughout. Books detailing life in the 1500s were available for students to read after they finished their work in music class. These books dealt primarily with secular concerns like crime and punishment, health, fashion, and social structures, but several books about Martin Luther were included in the selection.
At the beginning of November, students were given a worksheet to fill out as they chose their Renaissance characters. Faculty and staff in first through fifth grades were peasants, and those in sixth through eighth grades were nobility. Names from the 1500s were assigned or chosen—many of them were archaic and fun, like Sabine and Engelin. Even though the worksheet was an optional exercise, more than two-thirds of the students turned it in. Many of the classes even used their imagination during recess and in the hallways to develop scenarios and create their characters.
I used the worksheet to write a profile for each student, and those profiles were read in class. For the event, the students had costumes appropriate to their stations and occupations. The costumes for the nobility were mostly borrowed from the drama department at Metro-East Lutheran High School and other local school drama departments. The peasant costumes were made by volunteer parents. The rest of the event was paid for with two Thrivent Action Team grants.
How did you publicize the event?
Word-of-mouth from excited students was the best PR possible. Holy Cross also borrowed a life-sized Playmobil® Martin Luther from CPH to place in the school hallway with a sign about the concert. Students loved getting pictures taken next to him! We set up a table with some of the profiles, a Playmobil Martin Luther, and a castle. Announcements in church and newsletters were employed. A short video appeared on Facebook as well.
What was the schedule on the day of the event?
The doors opened at 6:15 p.m. Students put on their costumes and then participated in family activities. These activities included
a Renaissance bowling green where students could play a game called Bowls (similar to Bocce Ball);
a reading nook where students could show their parents the books they enjoyed about life in the Renaissance;
a play room with Playmobil Martin Luther and castle sets;
a craft room where a teacher led students in a Reformation-themed craft;
an area where items were sold by CPH; and
a photo-op area with the life-size Martin Luther and a suit of armor.
The concert started at 7:00 p.m. and lasted about an hour. Between each group, students provided short narrations about the Reformation and the music being performed. A reception with tarts, fresh fruit, and other sweets from the 1500s concluded the evening.
What do you hope attendees learned at the event?
Our students have learned quite a bit about the Renaissance and the Reformation by becoming immersed in this event. Parents have been drawn in as well. Many of the younger students were not happy about being peasants, which gave teachers a chance to talk about how thankful we are that our possibilities in life are no longer dictated by what social class we are born into. The rough living conditions experienced by people in the Renaissance also have become real to our students, which has changed the way they look at princesses and knights as presented in cartoons versus reality.
Finally, as the students have become more aware of the lack of education and harshness of life in the 1500s, the enormity of what Martin Luther accomplished with his writings has taken on new significance. His standing firm in his faith in the face of persecution and ridicule has taken on new meaning. By God's grace, these students will remember this event for their entire lives, translate the lessons into their own faith lives, and pass that knowledge on to others.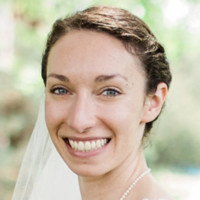 Erica is a writer and editor in St. Louis with grand plans to write award-winning literary novels and to visit all seven continents. She was previously a copywriter at CPH and now works in the advancement office at Concordia Seminary. She is also currently pursuing an MFA in creative writing at Lindenwood University.